- Sajeda fled persecution in Myanmar
- She was nine months pregnant and ended up giving birth in a jungle
- She says they have no food and shelter
A 25-year-old Rohingya refugee has narrated how she gave birth to her son in the jungle while fleeing Myanmar military's persecution.
Sajeda told her heartbreaking story to photojournalist GMB Akash, who then shared it on his Facebook page.
She began by saying: "My son, Sahed, continuously cries for milk, but I'm not able to breastfeed him. I have not eaten anything for three days. There is nothing coming from my breasts. I have survived only by drinking water from the roadside ponds."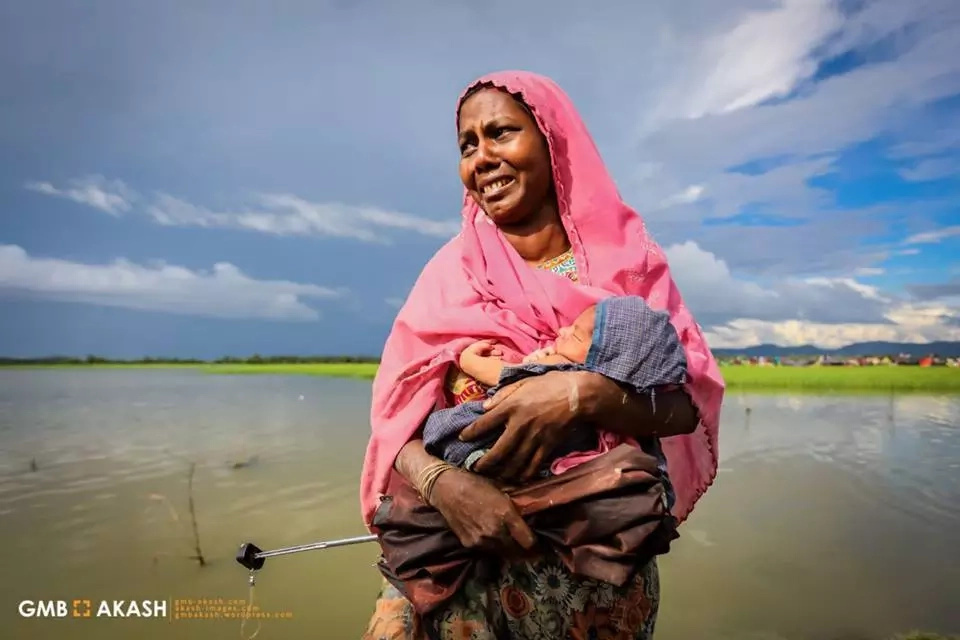 She said her labor pains started as she fled her house, which Myanmar's military eventually burned down. Three women helped her deliver her baby by the roadside.
She and other refugees had no food and shelter for nine days. They endured the hot sun as well as the rain. In the process of crossing into Bangladesh, she lost track of her husband.
READ ALSO: Notorious jewel thief, 87, who stole jewelry worth over Ghc 8,5 million pleads guilty, escapes jail
Sajeda said: "I have no idea if he is alive or not. Maybe he has already been killed by the Myanmar army and my son has already lost his father. Just like he has lost his country."
READ ALSO: Man proudly displays snake and scorpions he found in Borno state (photos)
Her sad story touched many readers. Sohana Chowdhury wrote: "Only a mother knows how heartbreaking not being able to feed her child is. May Allah make it easy on them."
Tanvir Ahmed also said: "I can't stand anymore with this type inhuman situation. I simply can't. It's heartbreaking. Nobody has to go through such brutality."
The "ethnic cleansing" of Myanmar's Rohingya Muslims, explained.
Subscribe to watch new videos
Source: Yen.com.gh