- A video shows a US mom pranking her son
- She shows him a fake report card supposed indicating his poor grades
- His reaction when she tells him it's a prank is priceless
A hilarious video has surfaced online showing a cheeky US mom pranking her son with a report card supposedly indicating his poor grades.
The mom placed a hidden video camera that captured the moment.
In the video, she is seen showing her son, identified as Jemryn, the report card with a disapproving demeanor.
She is heard asking: "Really, for real? This is what you do? This is what kind of grades you bring home?"
All the while, Jemryn's face is one of confusion and fear at the punishment he thought he was soon getting.
READ ALSO: Ugandan mother who lost both hands in deadly clash with her husband gets brand new arms
In the end, his mom reveals the prank excitedly and says: "I got something to say: This is fake you got pranked again!"
READ ALSO: We made our own heaven! Adorable couple share their inspiring love story
A relieved Jemryn shouts: "I know!" The mother and son then hug. It is unclear when the adorable video was taken.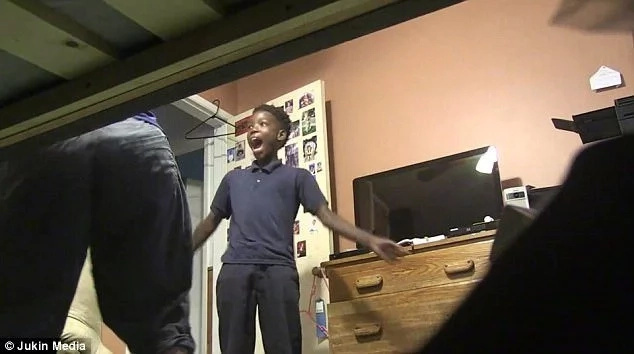 Mom pranks kid again. This time with grades.
Subscribe to watch new videos
Source: Yen.com.gh