- Lesego "Thickleeyonce" Legobane took part in South Africa's Fashion Week
- She took to the runway and drew applause from the audience
- However, social media body-shamers made fun of her weight, causing her to break down
South Africa's popular plus-size model Lesego "Thickleeyonce" Legobane says she broke down in tears after her SA Fashion Week appearance because of body-shamers.
Lesego took to the runway on Tuesday, October 24 in Johannesburg and drew applause from the appreciative audience.
However, some Twitter users shared a video of her appearance and body-shamed her. Some even remarked that she was walking as if she's going to her local shop.
She took to Twitter to share her anguish at being ridiculed for her weight. She wrote: "I usually don't give a f***, but tonight, I am sad.
"On one of my best days, I am sad. For the first time in four years, I cried. I read the comments and cried. It wasn't the biggest gig I got, but it's the one that made me happy."
READ ALSO: Give and get connected - Young pastor shares account number to members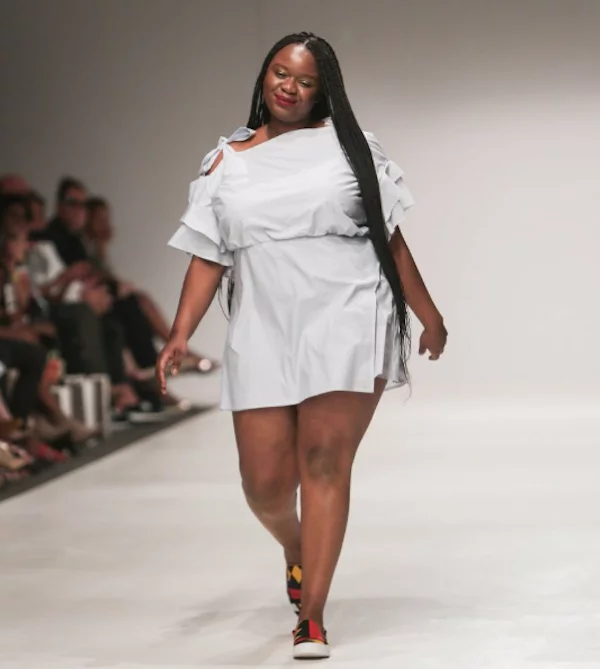 Lesego, who is known for her body-positivity activism, added that she is not using her weight or activism to make money.
READ ALSO: Vivian Jill Lawrence's beautiful family is all the beauty you need to see this week
She said: "I was body positive before the money came. I was obsessed with myself before the money. The money came because of the self-love. The fact that people believe I wake up wanting to be hated is what weakens me the most."
The sponsors and organizers of SA Fashion Week issued statements in support of Lesego and condemned online bullies.
Thick Leeyonce and being body positive | Afternoon Express #273 | 29 June 2016.
Subscribe to watch new videos
Source: Yen.com.gh