-Speeding motorbike carrying 11 passengers spotted in Pakistan
-An adult was seen riding the two-wheeled motor with 10 children on board
-The troubling public stunt was captured on camera by a tourist
A speeding motorbike with 11 passengers on board has been spotted in Pakistan.
The insane spectacle left onlookers stunned as 10 children and an adult precariously balanced themselves on the two-wheeled motor with total disregard to their safety.
The troubling clip was captured by a tourist who seemed extremely shocked and even feared for an eminent tragedy.
READ ALSO: Who forced to revoke President Robert Mugabe's appointment as its health ambassador in Africa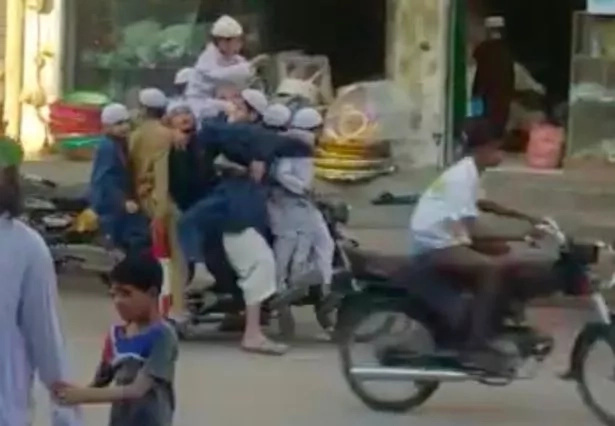 READ ALSO: Lady finds out that security man who worked for her for 10 years has been dead for 20 years
However, the locals did not appear to be so disturbed. It's reportedly not uncommon to see motorbike riders pulling such public stunts.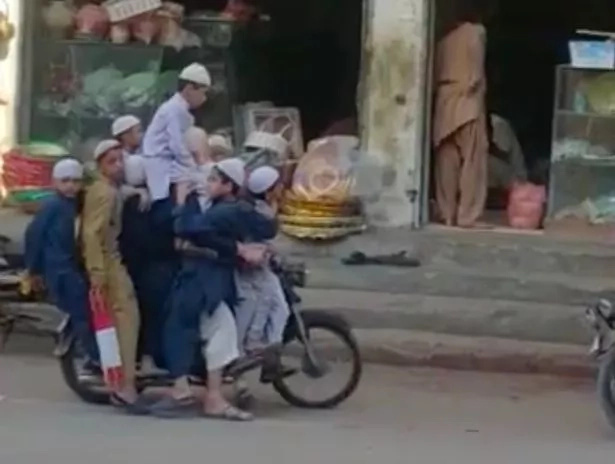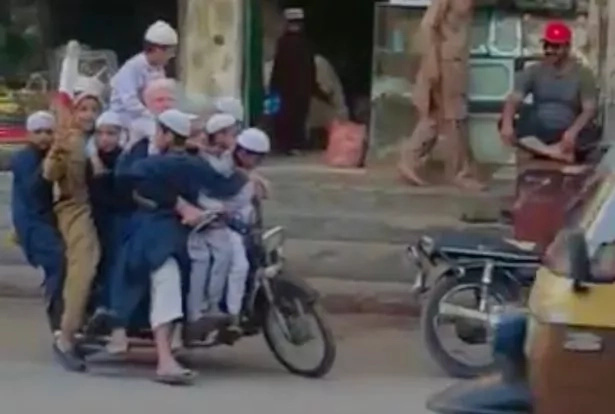 READ ALSO: My girlfriend is my workmate and is cheating on me with our boss - what should I do?
Onlookers stunned as ELEVEN people pile onto the back of motorbike
Subscribe to watch new videos
Source: Yen.com.gh