At only 32 years of age, Viwe Mtwesi is the youngest black female cardiologist in South Africa and an entrepreneur who is determined to make a mark.
According to reports, Mtwesi, who currently works as a cardiology fellow at Chris Hani Baragwanath Hospital in South Africa, has already made a name for herself, and was reportedly part of Nelson Mandela's medical team during his last days.
Mtwesi was also reportedly honoured by President Jacob Zuma with a 'Mandela Medallion Gold Medal'.
Yen.com.gh also learned that Mtwesi is one ambitious lady as she already owns her own medical tourism company called Rega and graduated from the Wits College of Medicine in Johannesburg, after passing the medical board exams, making her a fully qualified cardiologist.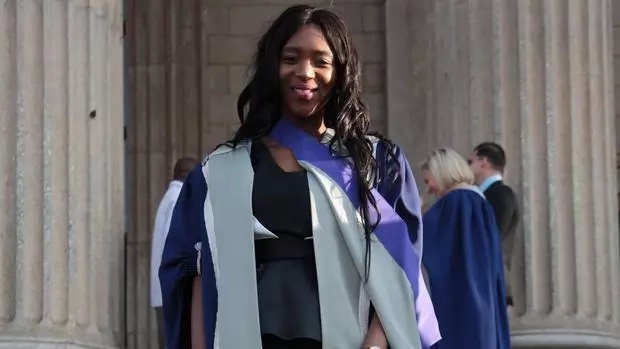 READ ALSO: Outrage after white student rubs used tampons on black roommate's bag in alleged racist incident
However, she plans on going overseas to further her training, and to focus her efforts on electrophysiology. She also comes from humble beginnings, growing up in a small rural village in the Eastern Cape.
However, she says her life hasn't really changed. She still goes about her day as she always has and is looking forward to the next phase of her life.
READ ALSO: Cheeky! Runaway 7-year-old girl takes train and boards plane despite not having a ticket
She said:
"It hasn't been easy, she says - especially being a young black woman in a male-dominated speciality. Young women must realise that there is nothing females cannot do, gender has nothing to do with capability. You don't need a high IQ or brains - all you need is hard work and determination. I was not the sharpest tool in the toolbox, but I made it. Stick to what you are good at, and not what you desire to be."
Nice one!
Source: Yen.com.gh