- Lungelo Ntuli was diagnosed with a hole in his heart
- He recently had heart surgery to correct it
- He expressed a wish to "buy lots of toys" once he recovers. A local charity has fulfilled it
A four-year-old boy who recently underwent heart surgery expressed a wish to "buy lots and lots of toys" once he recovers. Thanks to a local charity, his wish has been fulfilled.
Lungelo Ntuli, from Durban in South Africa, was diagnosed with a hole in his heart when he was just six months old.
Doctors at Inkosi Albert Luthuli hospital performed corrective surgery on him recently and he is recovering well.
Reach for a Dream, a local charity that fulfills the dreams of children who have serious illnesses, took him shopping for toys earlier this week.
His infectious smile expressed his joy at finally getting the toys he always wished to have. Lungelo's mother, Princess, thanked the charity for its kind gesture.
READ ALSO: Equal rights! Woman moves to court to abolish bride price because it 'reduces women to mere assets'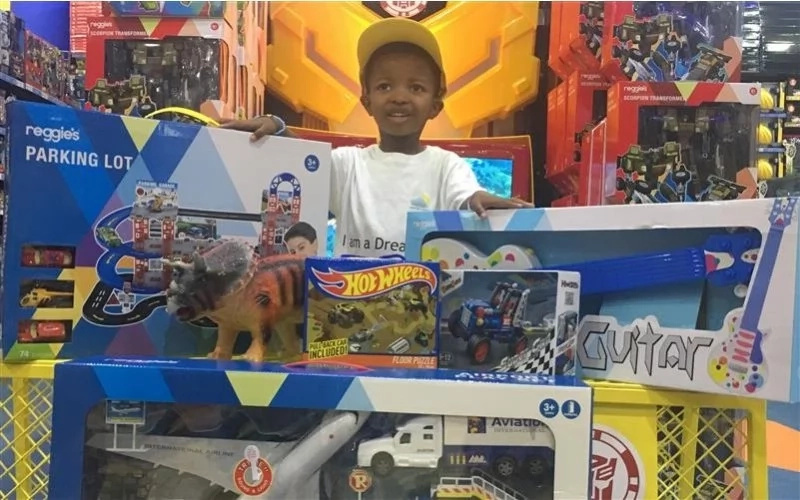 She said: "It has filled with me with joy to see Lungelo laughing again after the tough time he endured during and after the surgery. He is delighted with his gifts."
READ ALSO: Zylofon Media makes moves into Northern showbiz scene with new office launch in Tamale
Kerry Donkin, Reach for a Dream's local manager said: "For us it's always an inspiring moment when we see a dream realised. Toys always bring joy to children and this is something you can't measure."
REACH FOR A DREAM 2016.
Subscribe to watch new videos
Source: Yen.com.gh