- A 29-year-old Ugandan man built business empire in seven years
-His company was featured in the Top 100 SMEs in Uganda last year
-Besides providing clinical services, he exports agricultural produce
When you meet Lawrence Barkeley Kamuntu for the first time, you would be forgiven to mistake him for one of his employees.The 29-year-old is the founder of Kamuntu Holdings Limited.
Kamuntu, a clinician, lab technician, and local business magnet, founded his company about seven years ago. It was featured among the Top 100 Small and Medium Enterprises in Uganda in 2016. But the journey to the top has not been an easy one.
"I started my company in 2011 after my quest for government job hit a snag and employment opportunity at a friend's clinic, where I was earning Sh 450, 000 (Ghc 19,000), ended abruptly following robbery," Kamuntu recalls.
READ ALSO: Meet Kenyan lady who dresses better than any man you know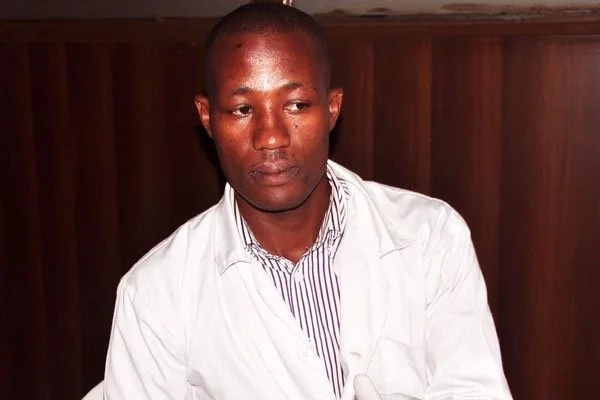 READ ALSO: Watchful! Zimbabwe's Vice President caught on camera praying with one eye open on the Mugabes
With a startup capital of about Sh 750,000 (Ghc 31,700), Kamuntu , a medical laboratory and technology graduate from Mulago Paramedical School, was ready to roll. But he did not have enough cash, so he borrowed Sh 6 million to buy a microscope, an electrical centrifuge and lab incubator.
"I made Sh8000 (Ghc338) on the very first day I opened my lab.That gave me hope," he says.
However, just when his business was beginning to thrive, robbers broke into his lab and took off with everything. He was back to square one.
"When I got to the lab that day, I kept quiet for 10 minutes. That is the day I felt like abandoning business to join the army," he recalls.
But Kamuntu never abandoned his dream of building a business empire. He used his little savings to start all over again.
READ ALSO: Heartwarming! 4-year-old boy recovering from heart surgery has wish to buy 'lots of toys' fulfilled
Today, Kamuntu Holdings Limited has two clinical laboratories, a pharmacy and an arm that exports agricultural produce.
His advice? Never give up on your dream, no matter what.
Ivan Ssemwanga Richest Ugandan in South Africa.
Subscribe to watch new videos
Source: Yen.com.gh