- Twitter employee inadvertently deleted President Donald Trump's account
-Investigation has revealed that the said employee was leaving the company
-They have since restored the President's account and promised to prevent it from ever disappearing again
President Donald Trump is undoubtedly one of the most active high profile twitter user in the world today. So when his twitter account suddenly disappeared, the world was shocked.
Twitter account of the powerful man completely vanished for a staggering 11 minutes, throwing his 42 million plus followers and the social media fraternity into a frenzy. Investigation revealed the account was deleted by twitter employee who was leaving the company.
"The account was inadvertently deactivated by one of our employees. We are investigating the matter and will take steps to prevent this from happening again," Twitter explained in a statement amid mixed reactions.
READ ALSO: Nigerian man orders 30 cupcakes with 30 reasons why he loves his babe underneath each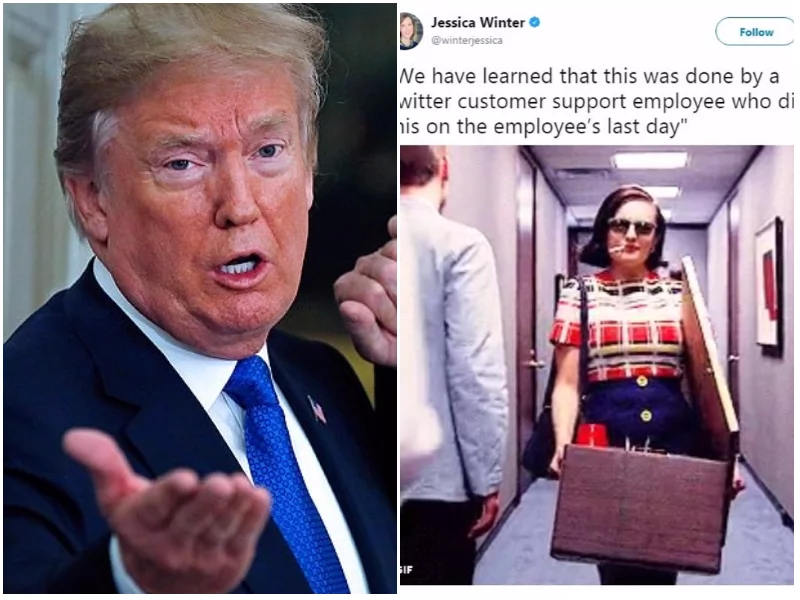 READ ALSO: Couple married for almost 6 months break up
The strange incident came to light after social media users noticed the account of the most powerful man on earth was missing.Anyone who tried to search for it was simply told 'user does not exist'.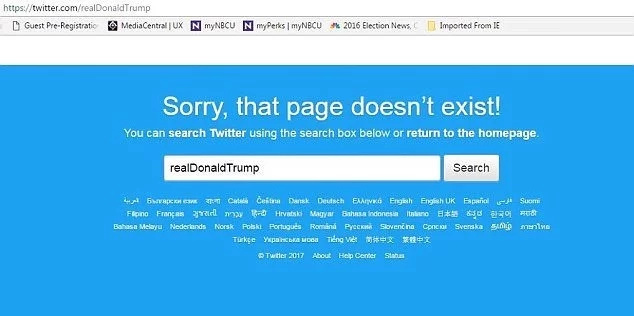 Social media users made cruel jokes and hilarious memes in reaction to the mysterious disappearance of Trump's twitter profile and threads.
"Donald Trump no longer exist according to Twitter," wrote one user. "I was there for the great vanishing of Donald Trump's Twitter account," claimed another.
READ ALSO: Burglar gets stuck in window of fried chicken shop for 7 hours while trying to break in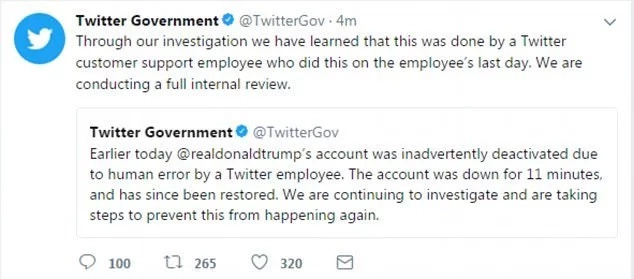 Twitter has since restored the president's account and promised to prevent it from vanishing again. However, for some reason not everyone is happy that he is back.
Twitter Threatens to Terminate Trump's Account
Subscribe to watch new videos
Source: Yen.com.gh