A company that caters for wealthy adventurers has unveiled a top-of-the-range camper van with a whopping $1.5m (Ghc637k).
The Ford EarthRoamer XV-HD is a luxurious motorhome perfect for expeditions to almost any kind of terrain. It's great for family too, as it can accommodate six people.
It has a 435-litre diesel tank, a 946-litre water tank and a powerful 6.7-litre diesel engine. Its roof is fitted with solar panels to power its electrical functions.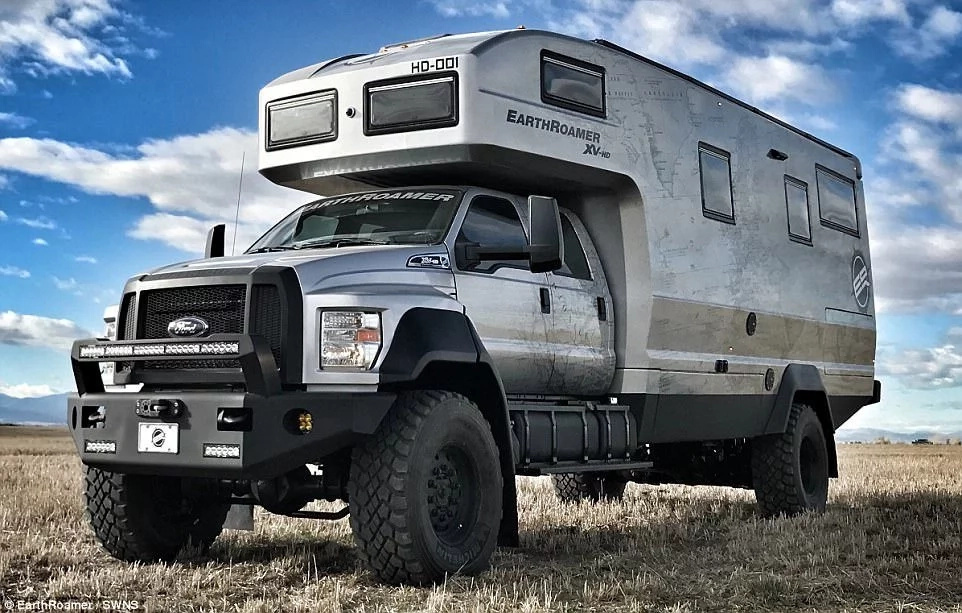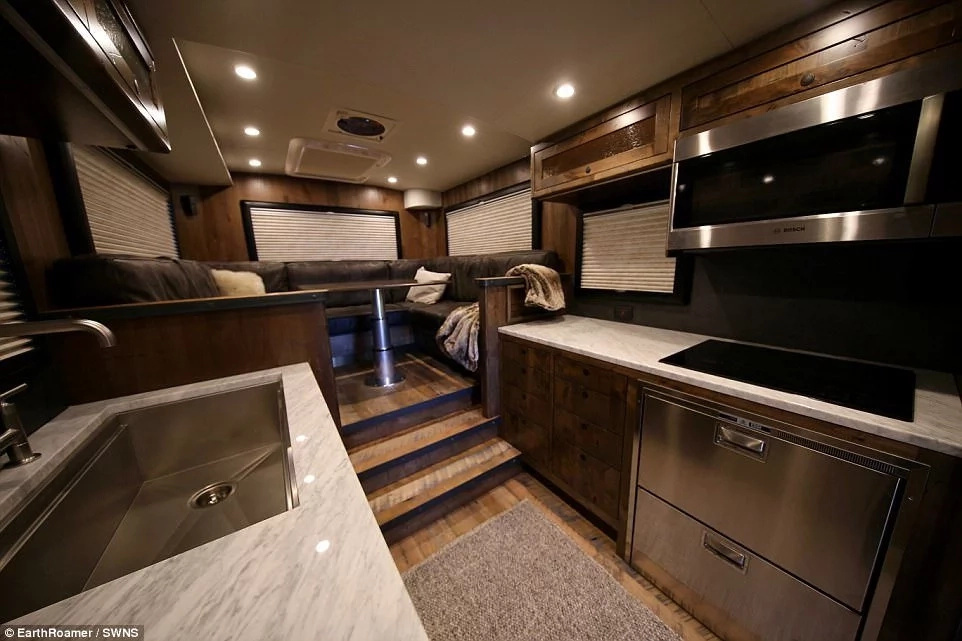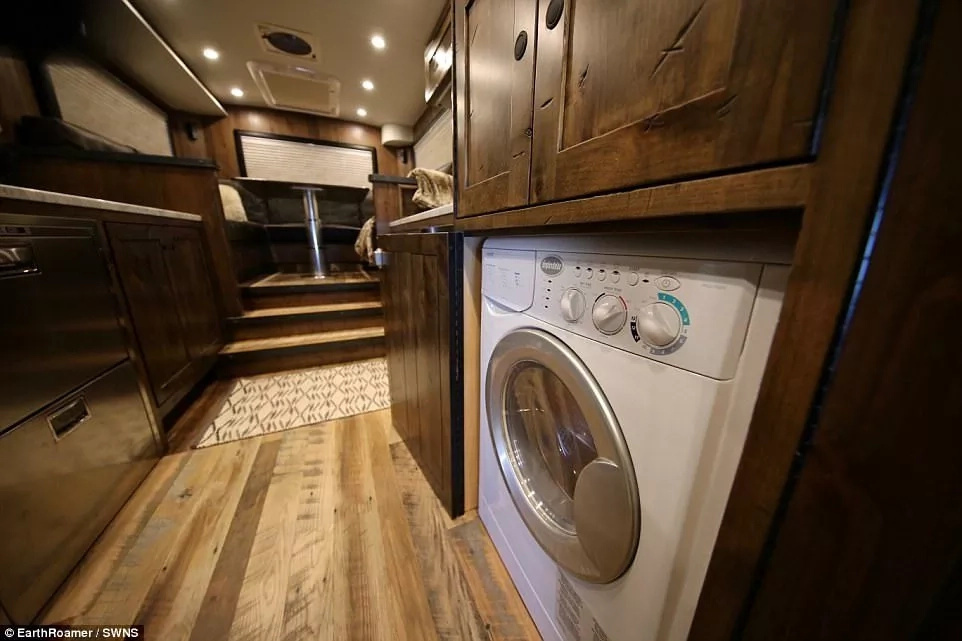 READ ALSO: All we're trying to do is love! South Africa's celebrity lesbian couple explain their decision to come out
The huge vehicle measures 10 meters long, 2.4 meters wide and 4.1 meters high. It runs on massive 46-inch (116cm) tires, making it suitable for the most extreme off-road environments.
While it looks like a mean machine on the outside, its interior is designed to appeal to the luxurious needs of the wealthy.
It has full bathroom with separate shower, washing machine, heated floors, king-size bed and surround sound system. The kitchen has a sink, microwave, oven and fridge freezer.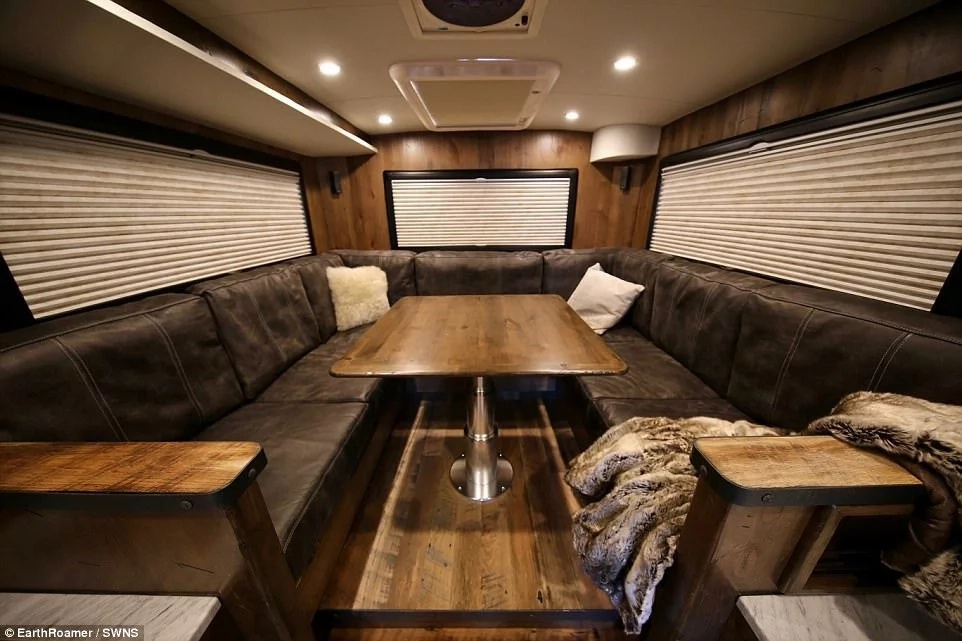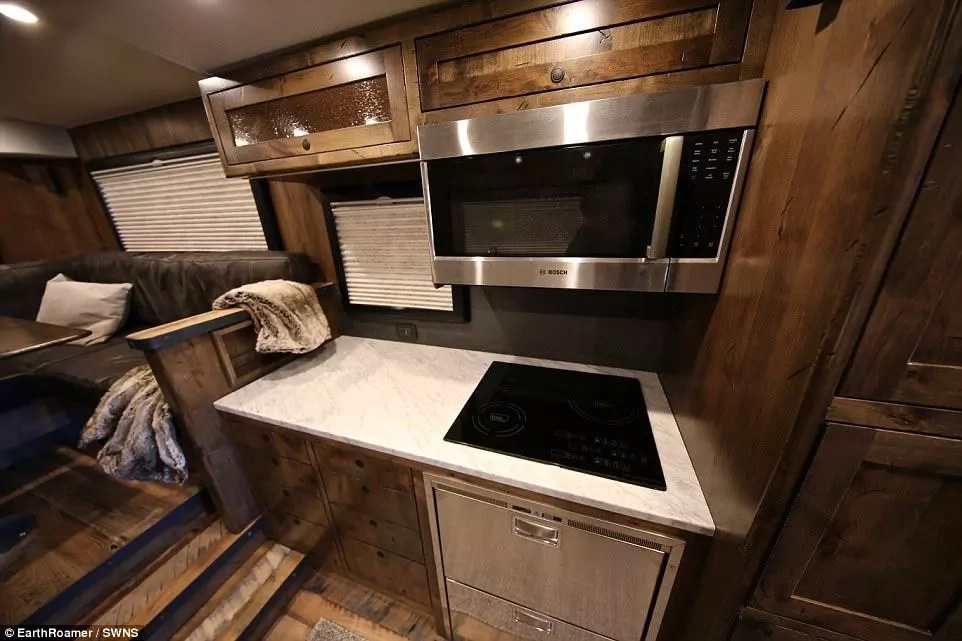 READ ALSO: Man sues actor for using his number in a movie and causing hundreds of female fans to call him
The Ultimate $1.5 Million EarthRoamer Luxury 4x4 RV Revealed.
Subscribe to watch new videos
Source: Yen.com.gh