- Apple farmer makes a kill after doing away with the middleman
-The farmer discovered traders were making more than her yet she is the producer
-She got angry and started selling her apple banana produce directly to the customers
Apple banana is a popular delicacy in Uganda. But most small scale farmers don't make much money from banana growing. Reason? They sell it at throw away prices for fear that it can go bad. But that is not their only challenge.
As one local farmer, Fauza Naluyange, found out, the middlemen are swindling the hardworking farmers.They buy their produce at extremely low prices only to sell them at near triple the original price.
"I came to learn that the middlemen are raking in a lot from our sweat.For instance, they would sell at Ghc 300 a bunch bought at a farm gate price of Ghc 85. This made me angry," says Naluyange from Kitabaazi village in Kayunga District in Uganda.
READ ALSO: "I survived!" Woman who was abandoned by her husband because of breast cancer tells her story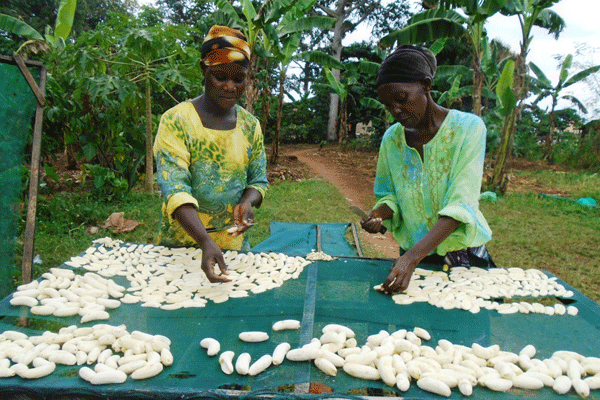 READ ALSO: Jobless man, 50, becomes village celebrity after he built a pedal car using scrap metals
To be able to reap the full benefits of her hard-work and sweat, Naluyange decided to rethink her apple banana business. She fired the middleman. She also started drying the bananas so that they wound not perish quickly.
"In my village, there were these farmers who were already using solar drying. They encouraged me to dry my bananas because clients were asking for them," says Naluyange.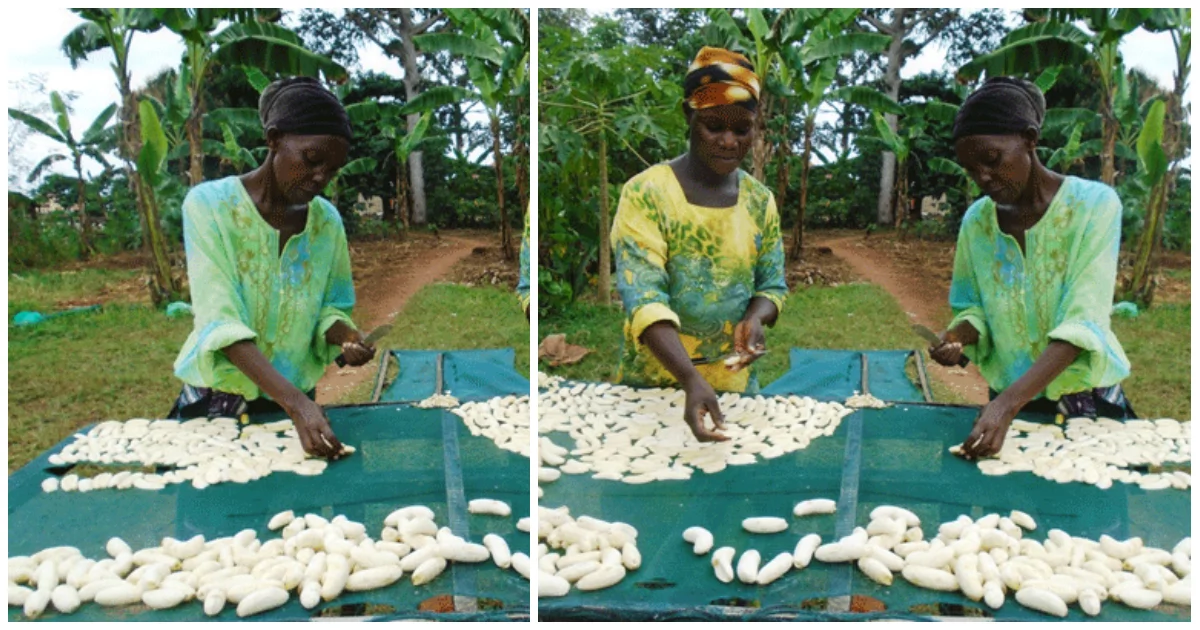 The determined Naluyange bought solar driers and some trays using her Ghc 8,800 savings.This is how she got her new project off the ground.
Today, Naluyange makes about Ghc 102,000 per week.
"Once all the expenses have been taken care of, I remain with about Ghc 64,000 in profits per week," she says.
READ ALSO: Snoop Dogg in trouble for mocking Donald Trump's assassination in new album cover
Shamba Shape Up (Uganda) - Apples, Banana Production, Cows
Subscribe to watch new videos
Source: Yen.com.gh