- A Thai woman has put up a sign outside her home declaring that she's looking for a boyfriend
- The sign asks interested suitors to contact her for more information
- Her unconventional approach has made international headlines
A 65-year-old woman in Thailand has made international headlines by putting up a sign outside her home advertising her need for a boyfriend.
Sompong Chomphuprapet, from Ubon Ratchathani province, Thailand, wrote on the sign that interested suitors should contact her for more information.
A translation of her sign reads: "A woman aged 65, looking for a boyfriend aged 60-70. Retired on pension. I'm kind, sincere and healthy. If you're interested, contact here."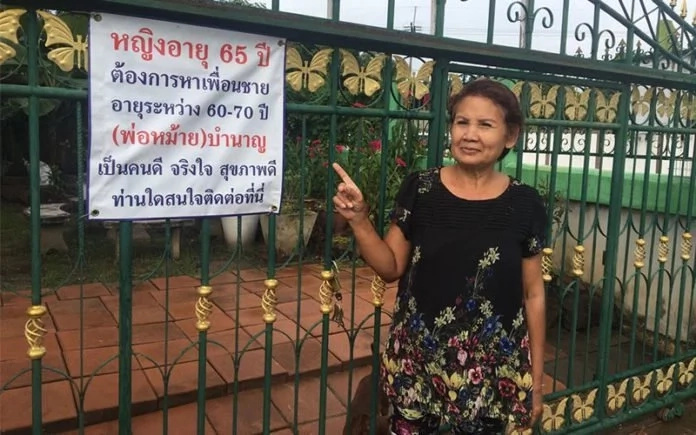 In an interview, she said she has been unlucky in love after her two marriages ended in divorce. Her first husband turned out to be a drunkard, while her second marriage lasted 13 years.
She said: "I want a nice man. Living alone is sad and lonely. I want a retired bureaucrat on a pension. I want true love. I want to truly love and live with someone until death do us apart. If someone contacts me, I will see if they're my type."
READ ALSO: Hilarious! Adorable 7-month-old boy falls asleep in bathtub, looks grumpy when mom wakes him up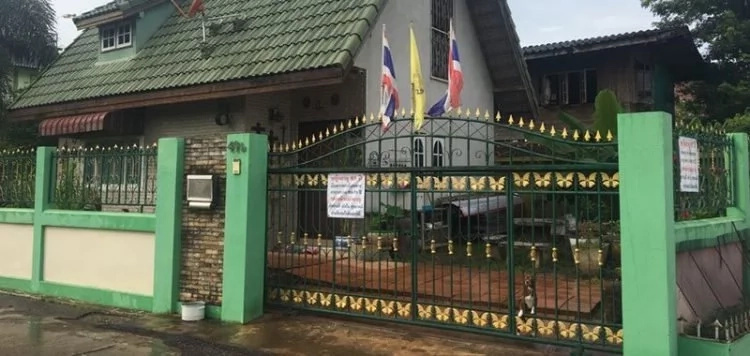 Sompong has already had two interested suitors but has rejected them both. One didn't have a pension plan while the other was aged 59 and his pension was not enough.
READ ALSO: Man claims to be world's oldest living person at 121 years old - but he lost his birth certificate
Source: Yen.com.gh