- Ollie Thompson quit her corporate banking job to farm and sell snails
- She identified a gap in the market and set up shop in central London
- She caters especially to Nigerians and Africans who like to be reminded of home delicacies
A Nigerian-British woman living in London has shared how she quit her well-paying corporate banking job to farm and sell snails.
Speaking to the BBC, Ollie Thompson said she sought a change from the monotony of 9-to-5 routines.
She said: "I felt like I wasn't really living, in the sense that I was going to work, coming back home, going to work, coming back home."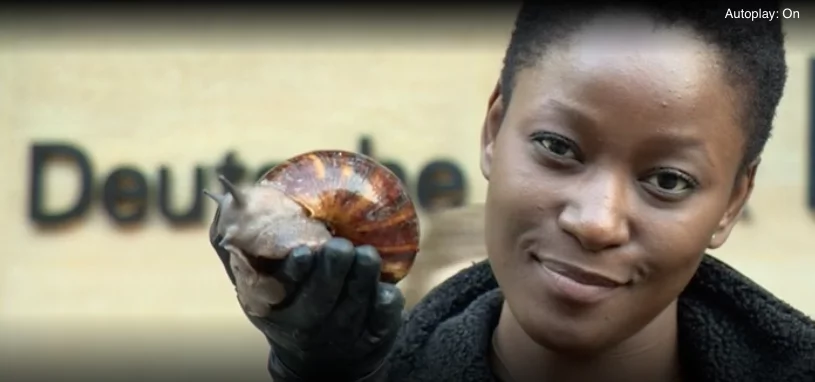 Inspired by a snail she found in her home, she started researching snail farming in the UK and identified a gap in the market. She subsequently set up shop in central London.
Ollie said she caters to the African market, especially Nigerians in London who enjoy eating the giant African land snails because it reminds them of home.
READ ALSO: Life's good! Robert Mugabe's son filmed pouring champagne on his 'expensive' watch during a party

She added: "It's prepared in different countries in different ways. In Nigeria, it's sautéed or fried with some onions and peppers and it's called peppered snails."
READ ALSO: Checkout this 'dry cleaning bag' dress sold for Ghc3300
She wants to move to a greenery so her snails and business can grow.
Leaving the City to be a snail farmer | Ollie Thompson.
Subscribe to watch new videos
Source: Yen.com.gh