-Ugandan government is perceived to be exceedingly welcoming to refugees
-Thousands of women and children who fled their countries have found homes in Uganda
-However, the refugees have also been contributing positively towards the development of Uganda's economy. Here is how
Uganda has over the years experienced influx of refugees, mostly women and their children, from South Sudan and Burundi.
Most of the refugees left everything behind and had to start life afresh in the foreign land. And the Ugandan government has been welcoming indeed.
"Uganda is today perceived as the best places in the world to be a refugee because of its welcoming policies," reports BBC.
READ ALSO: Enraged wife starts deadly fight with husband mid-flight after discovering he was cheating on her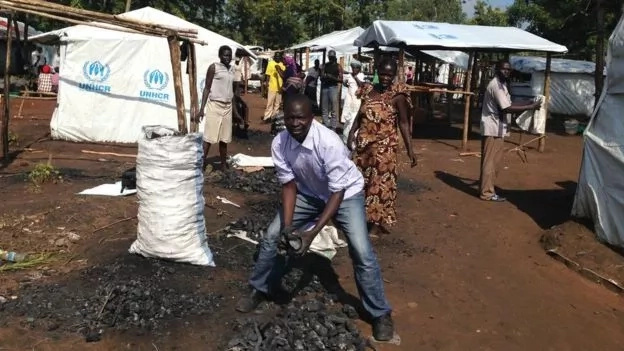 READ ALSO: Exposed! Girl, 18, caught on camera while stealing cash from Uber driver's tip jar
The United Nations refugee agency (UNHCR) notes that an estimated 85 per cent of refugees from South Sudan are now settled in Uganda.
One of the reasons being advanced as to why Uganda welcomes refugees is because the visitors also contribute immensely towards the growth of the country's economy.
Though most of the refugees depend on food aid from UNHCR, the food supply is not constant and sometimes totally unavailable. Therefore the refugees are forced to find other means of survival.
Some have ventured into various businesses. For a refugee, it's much difficult to get a business off the ground because they don't get money. But they dare to try.
"It's not easy for the refugees to even get money. They are at time forced to sell their own things like beans. They pay you with cooking oil. There's no money," says Penina, one of the refugees who runs her own saloon business.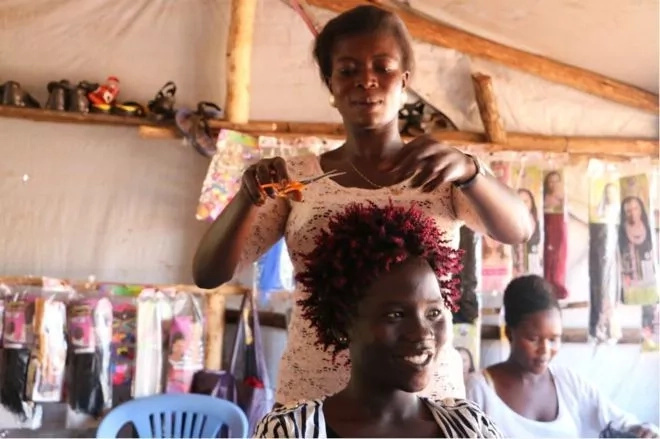 Others, like one called Abdul Karim Ali, sell charcoal.
READ ALSO: Man triggers Twitter users after showing off his girlfriend
Over the years, the refugees have been able to develop markets for their goods and services, thus contributing to the growth of Uganda's economy.
How South Sudan refugees are boosting Uganda's economy
Subscribe to watch new videos
Source: Yen.com.gh