-An insanely-in-love man proposes to his girlfriend using 25 brand new iPhones
-The iPhones Xs, the latest in the market, reportedly cost him over Ghc55,2k
-With the help of friends, he arranged the phones to form a heart shape on bed of roses then asked for her girlfriend to be brought in for the jaw-dropping surprise. See her response
We have heard all sorts of crazy marriage proposals. But why would a right-thinking gentleman buy 25 most expensive latest iPhones to propose to her girlfriend of two years? Here is why.
Cheng Ming, a spunky and shrewed video-game designer, met the love of his life, only identified as Lee, through video gaming. The lovebirds are said to be both huge fans of video games.
Ming, who hails from Shenzen,China, wanted to exploit his lover's strong attachment to the handset gadgets as the route to the core of her heart. He ordered 25 of the latest iPhones in the market, all of which cost him about Ghc55,2k.
READ ALSO: Actress Dakore Egbuson pledges to donate her 'eyes' to the blind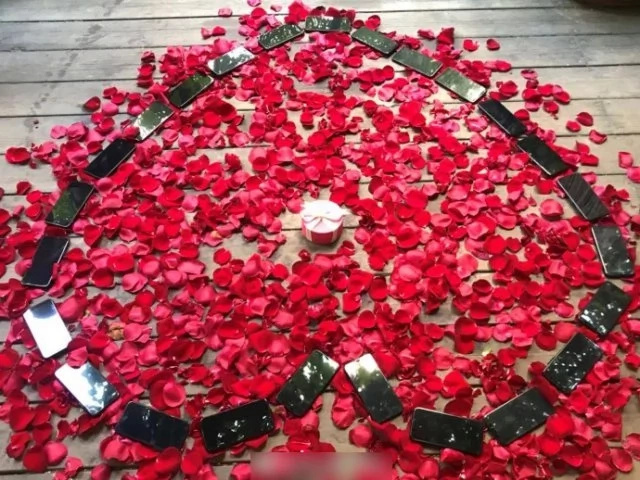 READ ALSO: Revealed! These are some of the richest and most powerful families in the whole of Africa
With the help of friends, Ming used the 25 expensive phones to form a heart shape on a bed of roses. He then requested for his unsuspecting girlfriend to be tricked to come to the rosy spot for the main even.
So when Lee arrived at the scene, she found a romantic-looking Ming already on his bended knees and without any further ado he posed the big question.
Overwhelmed by emotions, Lee said yes. He was a very lucky man because she could have said no and his jaw-dropping investment would have meant absolutely nothing.
READ ALSO: Jesus Christ is not the real name of the Messiah - Bible scholar sets records straight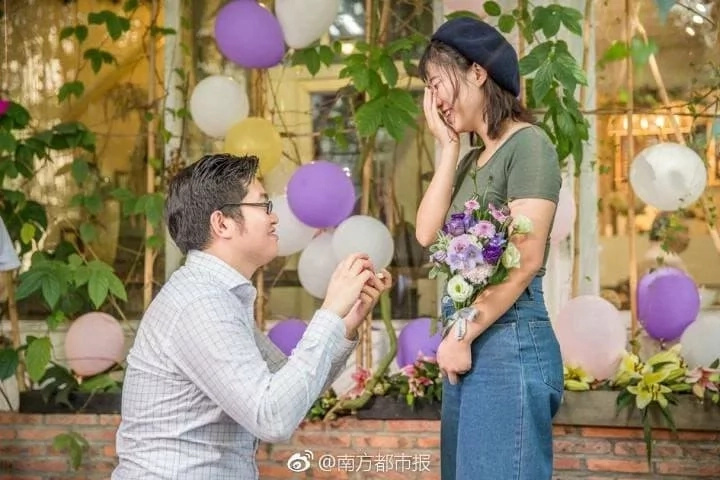 Not so long ago, another Chinese man tried to pull something like that, investing over Ghc424,7k on a stack of iPhone 6 phones to impress his lover, only for her to rudely say no.
Guy Proposes to Girl with 99 iPhones and is Rejected
Subscribe to watch new videos
Source: Yen.com.gh