- Styles shift over time
- As a model, her fashion sense has changed since becoming the First Lady of the United States
Prior to marrying President Donald Trump back in 2005, she was only known as a Slovenian fashion model named Melania Knauss.
She was seen several times at the annual Met Gala, plus multiple appearances at red carpet premieres and runway shows here and there.
It's no secret that Mrs. Trump's fashion sense has been widely criticized by many people ever since her husband was elected, but as revealed by Pop Sugar, her outfits back in the 2000's also made just as much frenzy as they do now.
At present, her style has shifted from mega-glamorous to a simpler, yet more sophisticated one.
Although she still wears a lot of Christian Louboutin heels, it is evident that she has now stepped back from wearing dazzling, glitzy pumps and shoes.
Back in 2015, Melania wore a simple, flowy, mint gown number for the White House Correspondents' Dinner.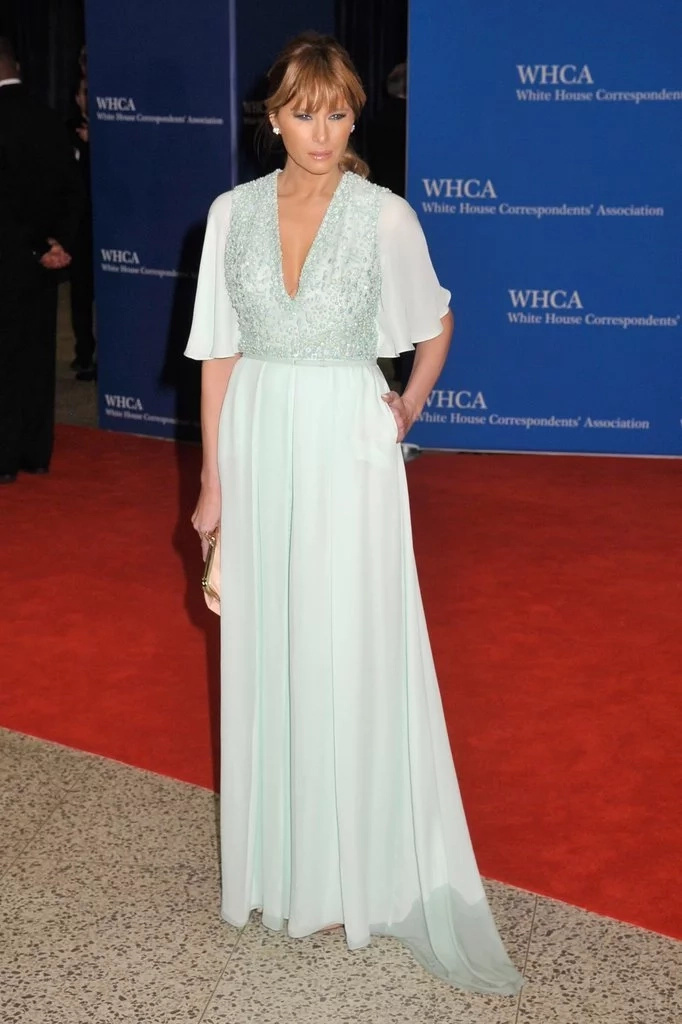 Attending the Met Gala with her husband back in May 2012, the First Lady wore a Marc Bouwer Couture mini-dress that had spiked shoulders. The theme during that year was Schiaparelli and Prada.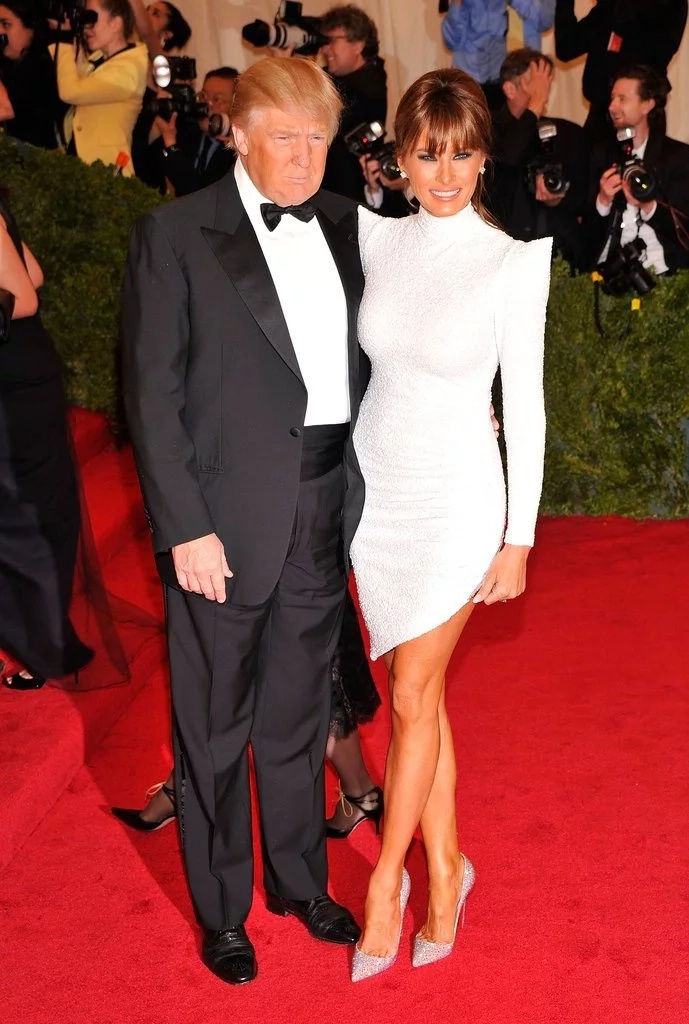 In 2011, Melania wore a Dolce & Gabanna long, strapless gown that was covered in sparkles during the 83rd Annual Academy Awards.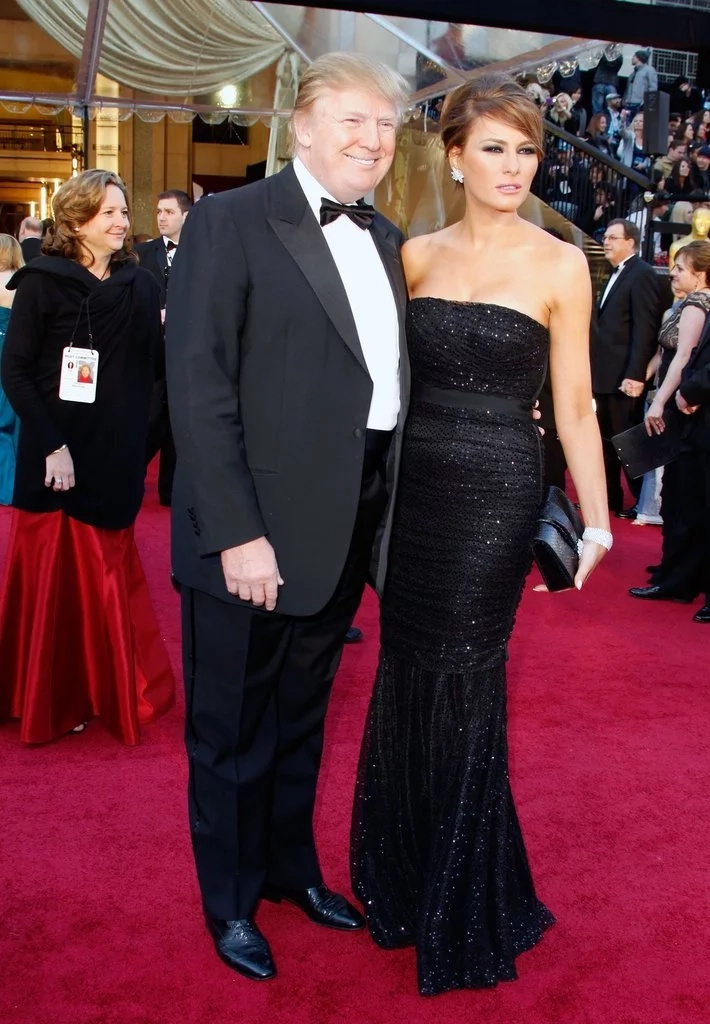 Moreover, during the Alexander McQueen: Savage Beauty Met Gala in 2011, she opted for another sparkly outfit by Reem Acra.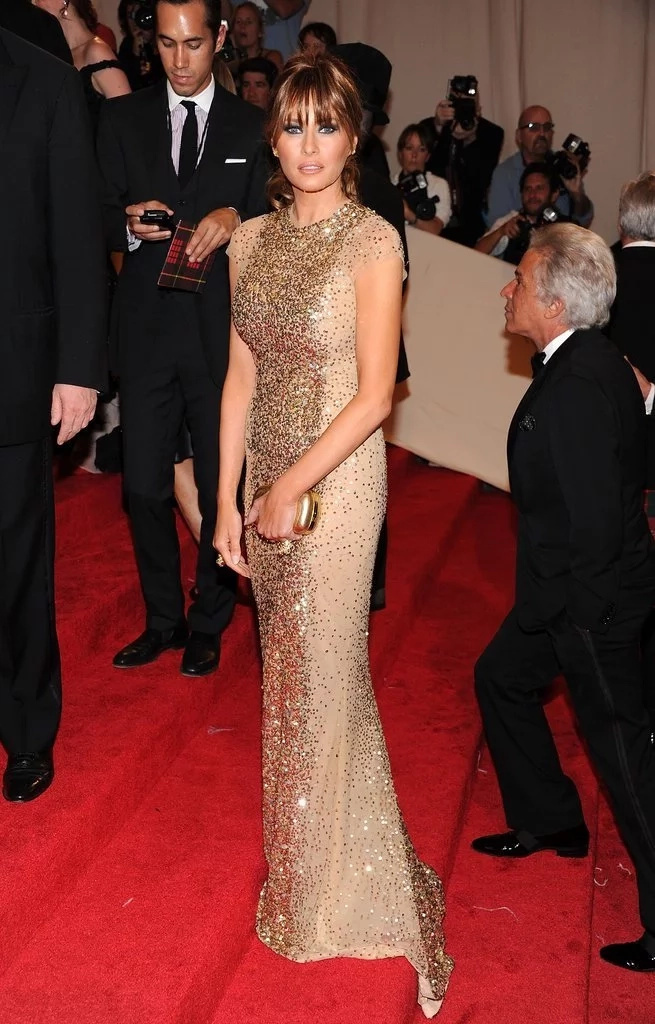 Choosing a plainer and simpler outfit, Melania wore a pink, bandage dress while she sat front-row with her husband at the Michael Kors Spring 2011 fashion show.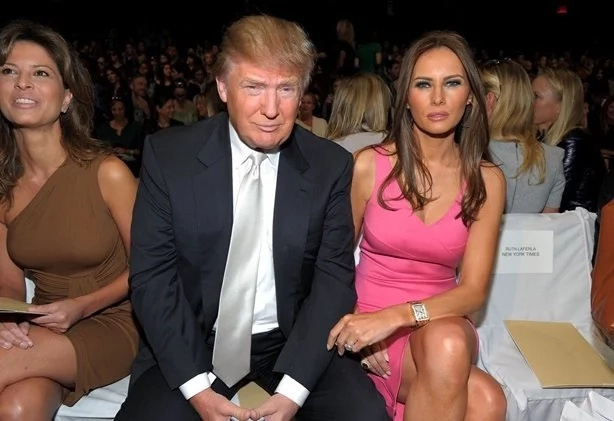 Way back in 2008, Mrs. Trump wore a tunic-style dress and matched it with a black-and-white striped, zebra heels, plus an eye-catching necklace when she attended the premiere of Sex and the City in New York.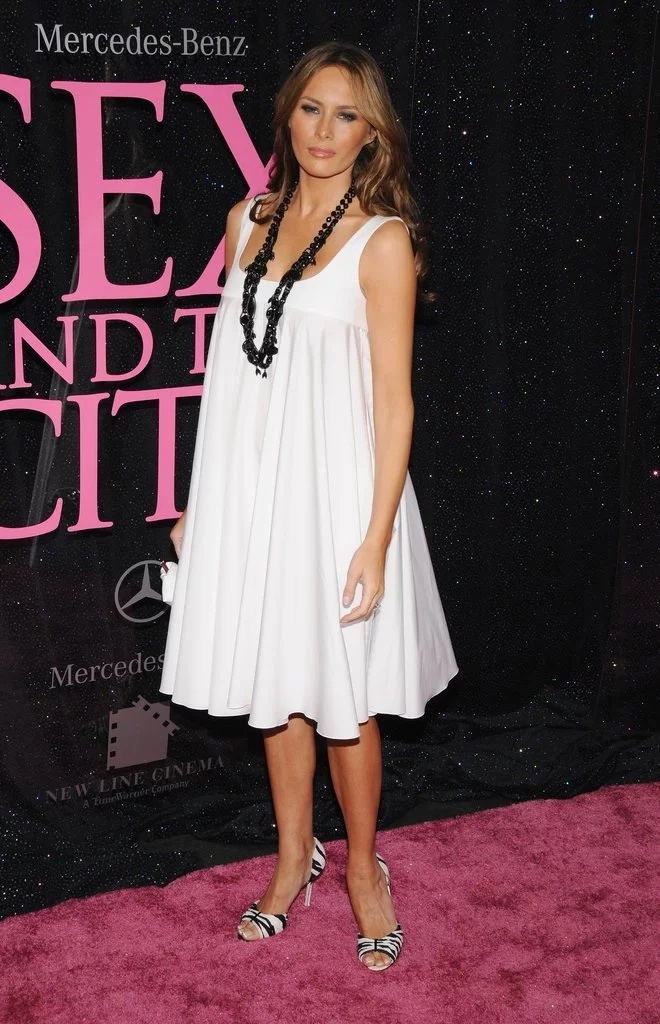 Here are some of her other looks prior to becoming the First Lady of the United States: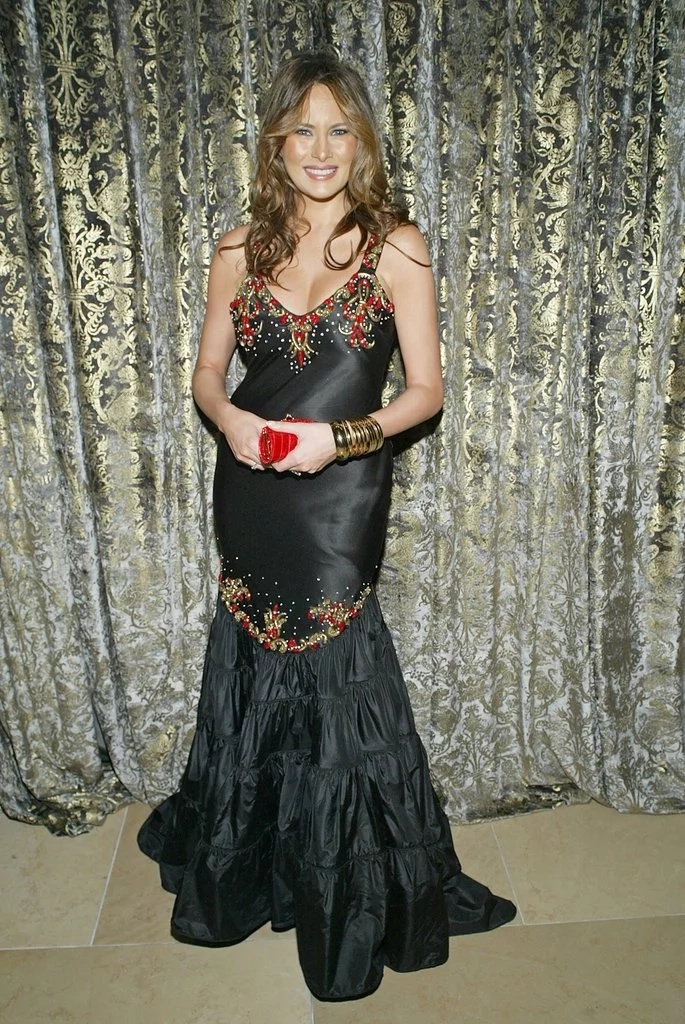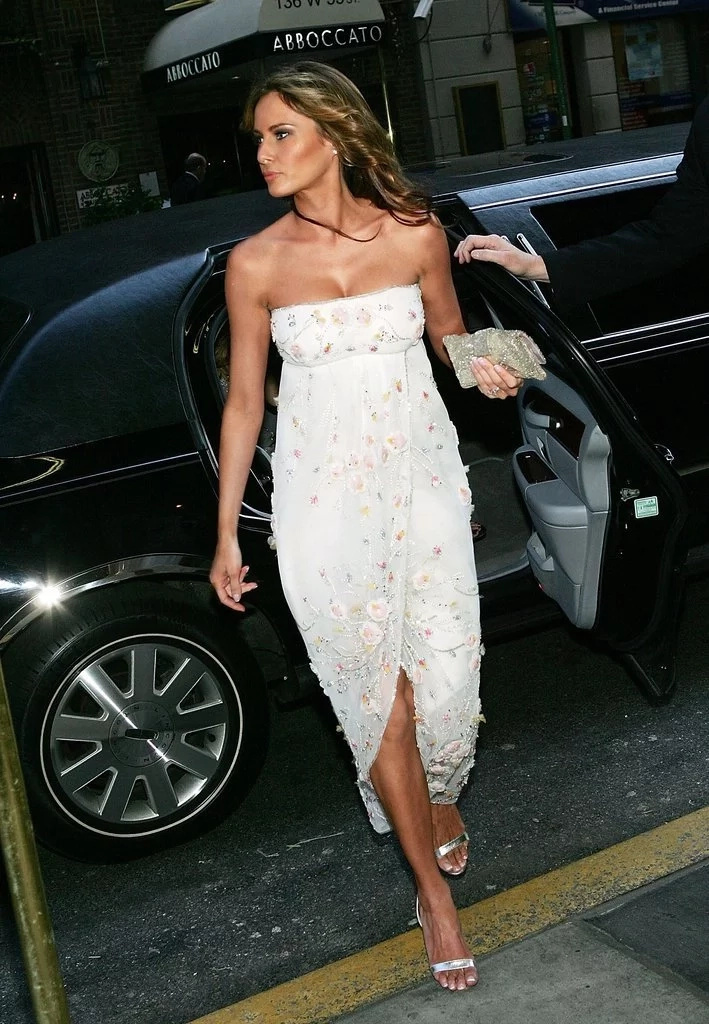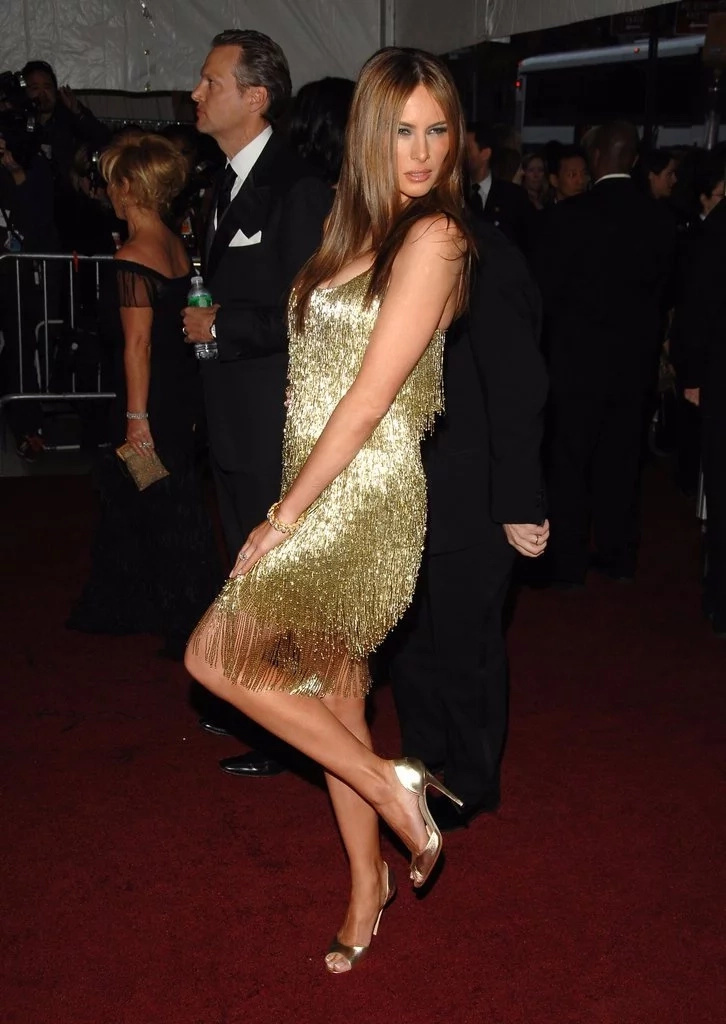 According to Pop Sugar, Melania's style has become classier and she is now less about the glitz and the glamour of fashion since her husband became the President.
Source: Yen.com.gh