- Pork and other piggery products are increasing on demand in Uganda
-As a result of the demand, more people are venturing into the pork business
Pork has become one of the most sought after food products in Uganda and more people are venturing into the business of selling pork and other piggery products.
According to one Stephen Kasaru, who already owns a pork joint in Kisaasi, the reason why the business is booming is because Uganda's pork market is largely untapped.
"Many have today discovered how much the business is lucrative. Pork selling has been a back-door thing, but lately people have discovered they can actually make good money by selling pork. It is a very profitable business," says Kasaru.
READ ALSO: Akufo-Addo never said he can't fulfill all promises - Arhin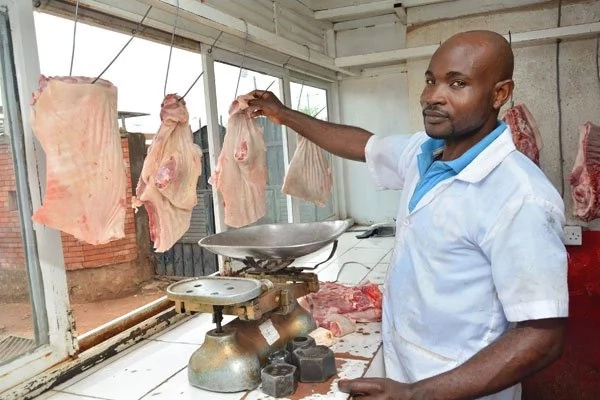 READ ALSO: 5 reasons why Sarkodie is the greatest Ghanaian rapper of all time
Kasaru's sentiments are echoed by Dr Emma Naluyima, a pig farmer, who also attributes the business boom to skyrocketing demand for pork and piggery products in the country.
As of today, a kilo of beef is in Uganda goes for about Ghc382. Pork, on the other hand, will fetch you Ghc509 per kilo, which according to Dr Naluyima differs significantly compared to market prices of pork about five years ago.
"Today, raising a pig will cost you about Ghc19,000 to get it to between 90 and 120 kilos by the time its ready for slaughter. This means after spending that much, at the current price, you would be able to fetch about Ghc26,700 per pig," says Dr Naluyima.
READ ALSO: Opanin Kwadwo Kyere on men and marriage
On the farm: Farmers, pork dealers earning big from business
Subscribe to watch new videos
Source: Yen.com.gh