- Zimbabwe military says HE President Robert Mugabe is safe
-The military has also clarified that they were only targeting criminals
-Announcement was made on state broadcast following fears of a military coup
Zimbabwe military on Wednesday morning announced that HE President Robert Mugabe and family were safe following fears of a coup.
The military has also assured the country of President Mugabe's security and urged people to remain calm amid intensified military activities in central Harare. According to Zimbabwe's military spokesman, Maj Gen SB Moyo, the army was only targeting criminal elements around Mugabe.
"The army was targeting 'criminals around' Mugabe, who were committing crimes that are causing social and economic suffering in order to bring them to justice," he said.
READ ALSO: Oheneyere Gifty Anti is simply looking classy in these photos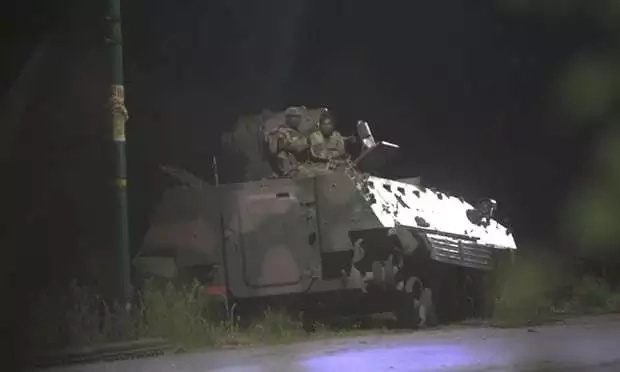 READ ALSO: Photos: Revamped Kumasi Central Market taking shape after fire outbreak
The military had earlier taken control of the country's state broadcaster. However, Moyo has clarified that this is not a military takeover.
"As soon as we are done, the situation will come to normalcy," he says.
Meanwhile, Zimbabwe's Finance Minister Ignatius Chombo, who is also a leading member of the 'G40' faction of the ruling ZANU-PF party, is reportedly being detained by the military.
READ ALSO: Social media divided over Shatta Wale's campaign for American rapper Meek Mill's release from prison
Zimbabwe army denies coup against Mugabe as it takes control of Harare – live
Subscribe to watch new videos
Source: Yen.com.gh