- Brennon Jones has been giving free haircuts to homeless people for several months
- His story warmed the hearts of many around the world
- A wealthy stranger has now gifted him his own barbershop
A 30-year-old barber who has been giving free haircuts to homeless people has opened his own barbershop thanks to a wealthy stranger.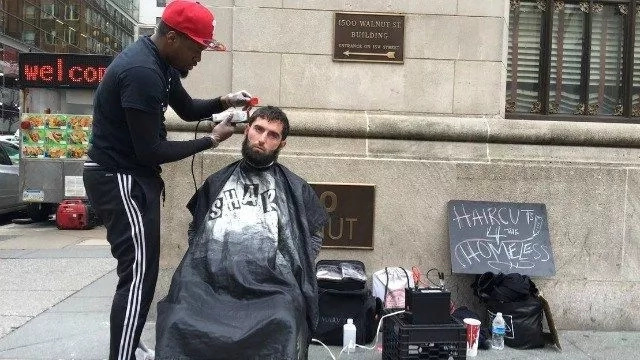 Brennon Jones launched his commendable initiative about 10 months ago in Philadelphia, US. He set up his equipment on street corners and named his venture "Haircuts 4 The Homeless."
In an interview, he said:
I wanted to provide something different than some change or a couple dollars. I am blessed with a talent, so why not share it? We've got to give back to the society in one way or another.
READ ALSO: Lovely pre-wedding photos of Nigerian couple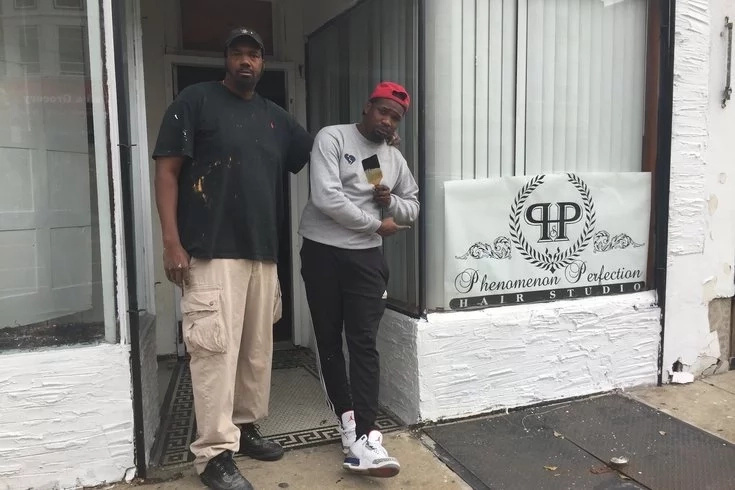 Jones' initiative soon grabbed public attention and warmed the hearts of many around the world. One of them was Sean Johnson, who decided to gift Jones a newly renovated barbershop.
Describing the generous gesture, Jones said:
He asked me: 'Why would you want to be an employee if you have the potential to be an owner?' I couldn't answer that question. He tossed me the key and said, 'If you like it, it's yours.'
READ ALSO: Keela Harrison tears alleged husband into shreds over his profession
Jones has named the barbershop "Phenomenon Perfection Hair Studio" and has opened it to the general public.
Homeless people will still get free haircuts on what he termed "Makeover Mondays," during which they'll also get free lunch and toiletries.
Watch his inspiring story below.
Subscribe to watch new videos
Source: Yen.com.gh