- Mcebo Mthembu has lived with elephantiasis for 21 years
- His right leg is swollen
- He wishes he could dance again
A 35-year-old man living with elephantiasis has shared his experience of living with the condition for 21 years.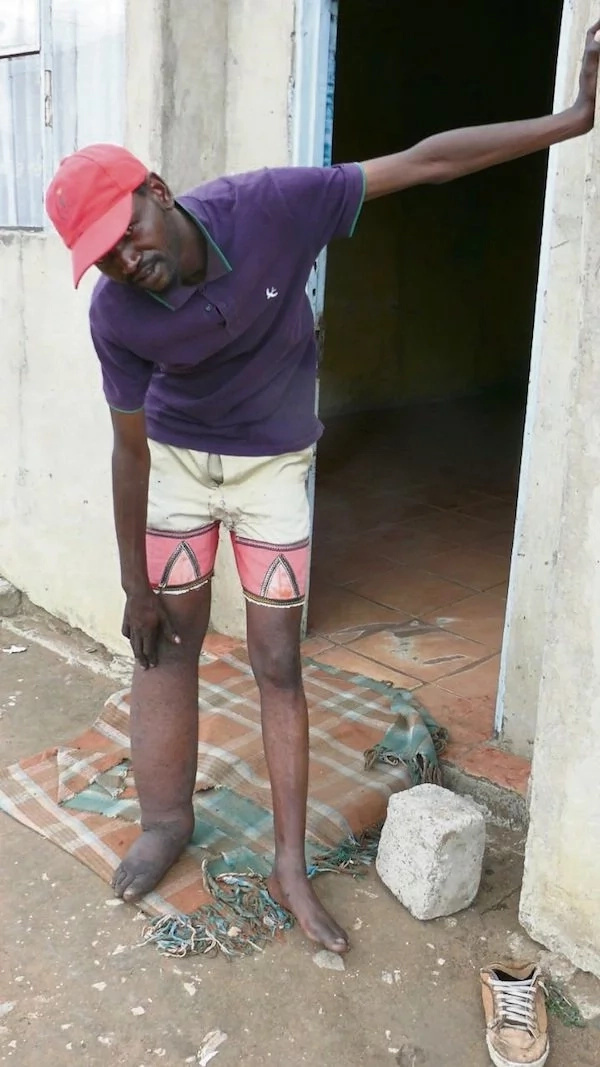 Mcebo Mthembu, from Nquthu in northern KwaZulu-Natal, South Africa said in an interview that he first noticed a sore on his right leg when he was in grade 8 in 1996.
He said:
A small sore developed on my foot and I ignored it. But it didn't heal and my right leg started swelling.
READ ALSO: Beautiful pre-wedding photos of plus-sized couple
Despite seeking medical help and even consulting traditional healers over the years, the swelling persisted.
Some traditional healers even told him that he was bewitched. One gave him a herb which stopped the pain, although the swelling remained.
READ ALSO: Student donates part of his school fees to ice cream seller
Mcebo said his only wish now is to be able to dance to his favourite Kwaito songs, something he hasn't done for years.
According to experts, a parasite carried by mosquitoes causes elephantiasis.
Source: Yen.com.gh