- Factory workers in Thailand struggled to pull a python from a car engine
- One of them resorted to biting its tail as the others pulled
- Surprisingly, it seemed to work
When a 3-metre python coiled itself inside a car engine in Thailand recently, one man resorted to an unusual tactic to help pull it out — biting its tail.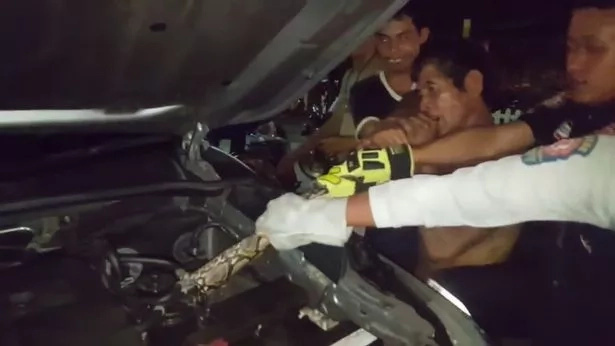 53-year-old Rahjit Phan was among a group of actors workers called upon to pull the serpent out in Samut Prakan province.
After a 90-minute struggle, the snake didn't seem to budge. Rahjit, who only arrived at the scene after completing his shift, then started biting its tail. Incredibly, this seemed to loosen its grip and it was eventually pulled out.
READ ALSO: 5 bitter things Ghanaians fear could happen in December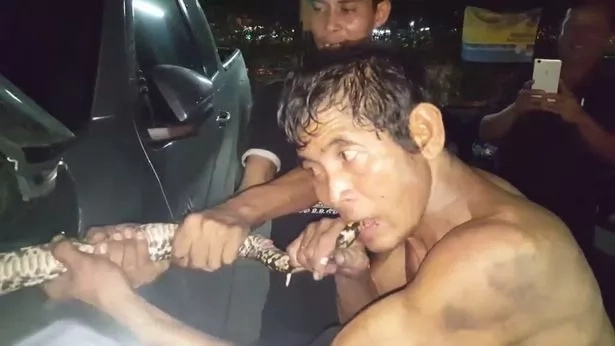 In an interview, he said this was an old jungle trick he had learned in his home village of Cambodia. He said:
This is an old trick we learned in the jungle. If a snake has caught a chicken or an animal then we can bite it to let the animal escape.
Just bite the tail and bite it hard. That will make the snake weak. It will always work but nobody should try it unless they're experienced.
READ ALSO: Berla Mundi lights up the internet with an infectious smile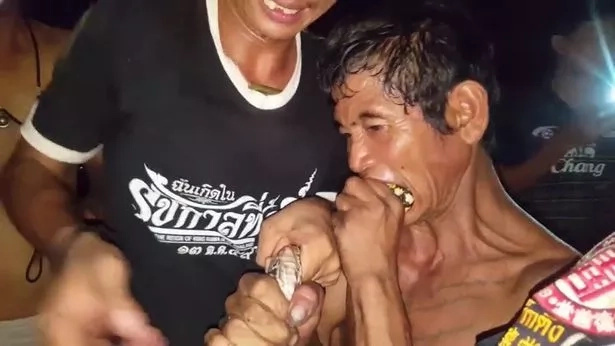 His coworkers praised him and said he deserves a pay rise for saving the snake's life.
A snake catcher was on hand to safely remove the snake from the scene after it was pulled out.
Source: Yen.com.gh