Vuyolwethu Vee Sithathu is openly gay and proud if his orientation, he happily talks about his relationship with his young teen lover, Owamii Owzaa Mti, who is allegedly still in high school.
He admits that he believes being gay is sinful but is still prepared to go to hell for his lover. He has professed his love for his young boyfriend and is willing to do anything to stay with him.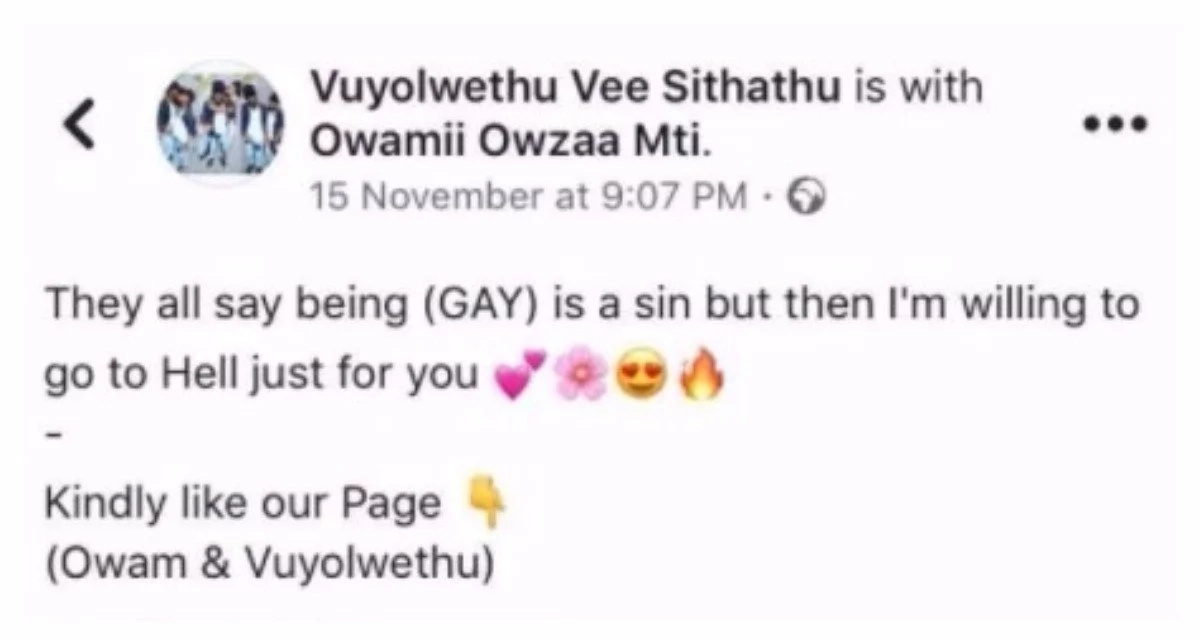 READ ALSO: This Ghc9,4m limousine moves on land and water (photos)
learned that Sithathu posted pictures of himself and his boyfriend, embracing each other, on Facebook and captioned one of the posts.
Gistreel.ng reported that the caption read:
"They all say being (GAY) is a sin but then I'm willing to go to Hell just for you. "
READ ALSO: The military gentleman and his sweetheart set to tie the knot
In South Africa, homosexuality is not a crime and is protected under the Constitution which is rare in Africa countries.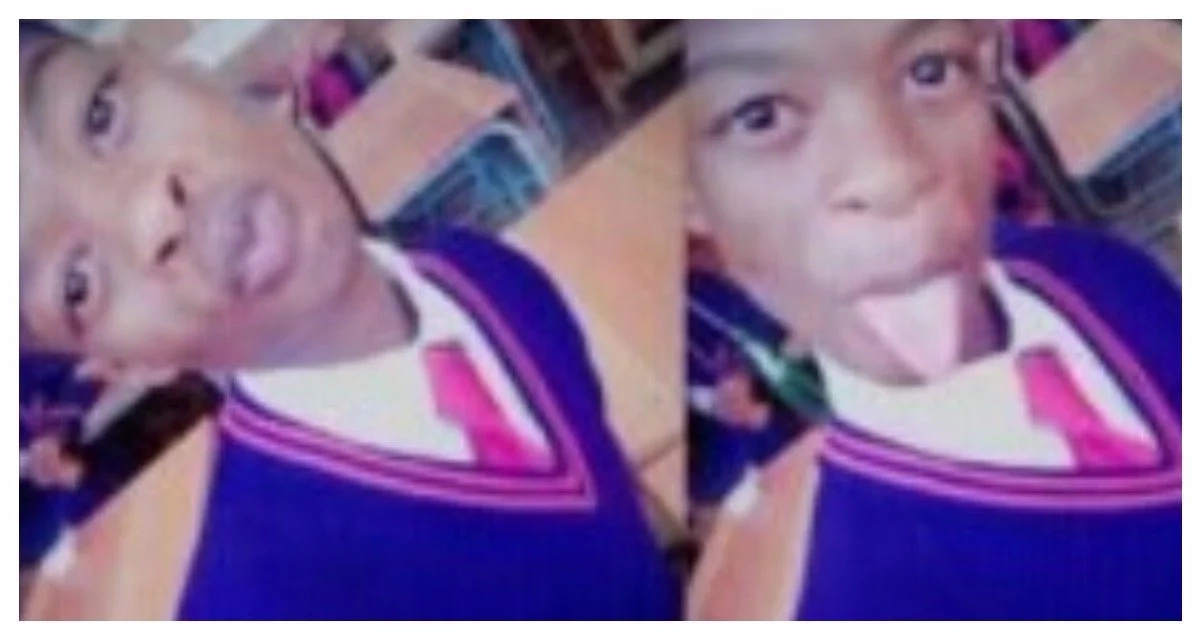 Source: Yen