After saying "I do" at the altar, this couple clearly wished to take it a notch higher in their wedding photoshoot, which could be aptly dubbed "high do."
The lovebirds were pictured on the face of a cliff 120 metres above the ground at Cathedral Ledge, New Hampshire, US, recently.
Several photos show the brave bride, Melissa Kornexl, seemingly hanging precariously off the cliff face with only her husband James holding her hand.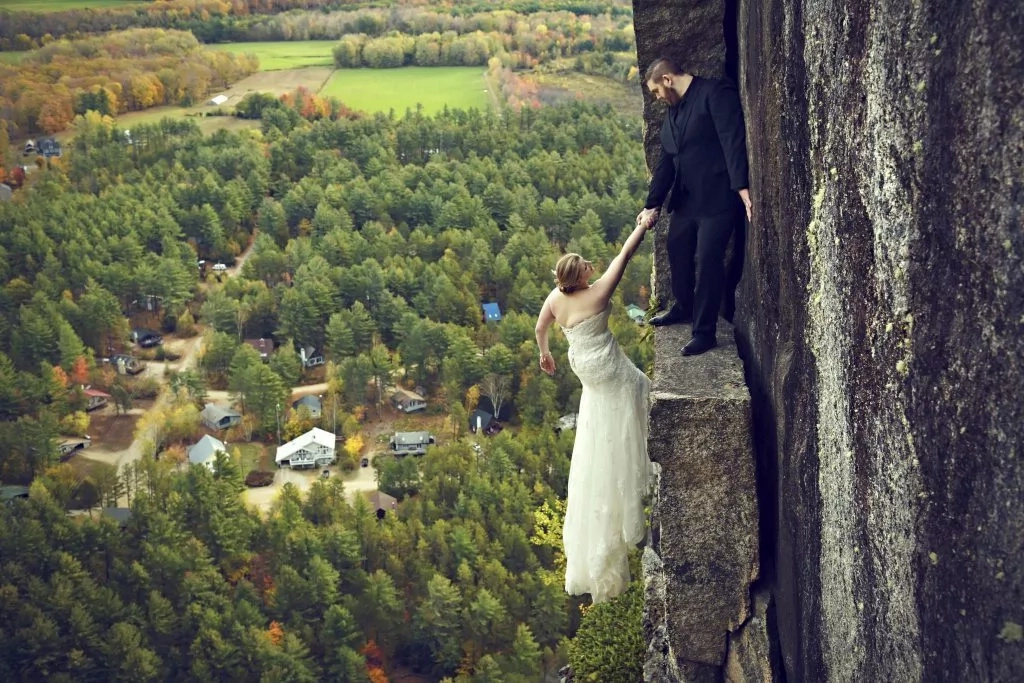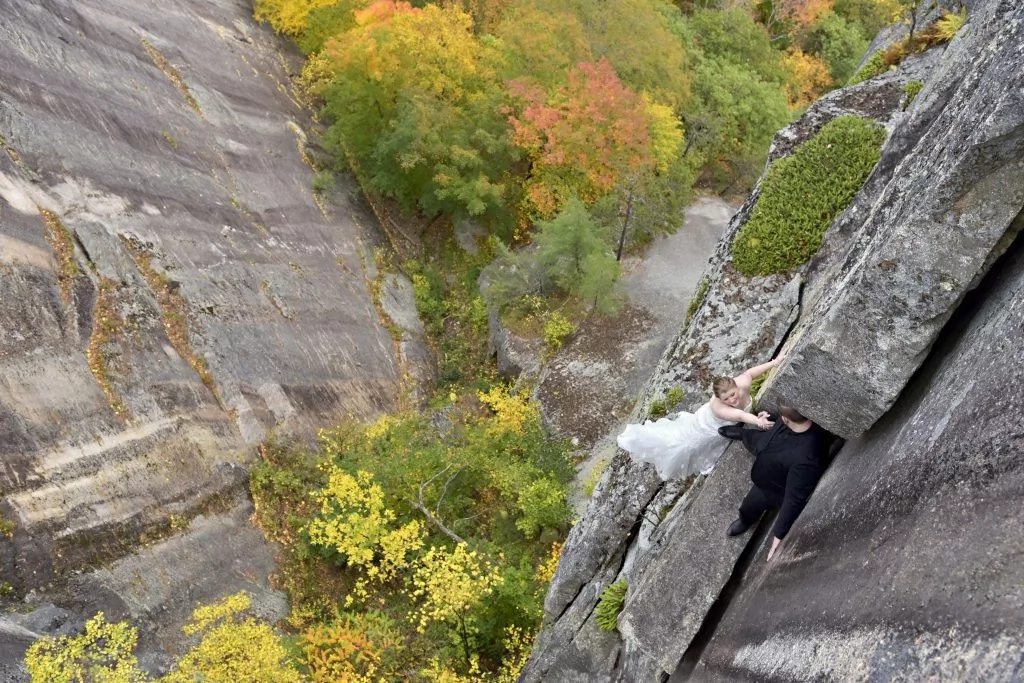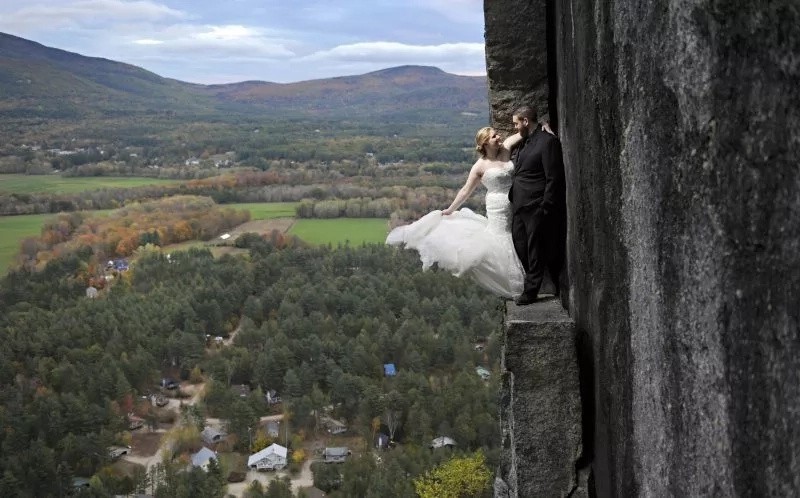 READ ALSO: My song is still the biggest thing in Ghana - Patapaa debunks rumors
However, it isn't all as it seems. The photos cleverly disguise straps, which had to be fitted through the couple's dress and suit, safely anchoring them onto the rock.
An experienced mountain climber worked with Philbrick Photography to make the photoshoot a safe - and thrilling - one for the couple. Melissa said:
All that went through my mind was how dapper my husband looked on this beautiful autumn morning, and that this was an experience of a lifetime, unlike any others, that held no regret, no matter the outcome.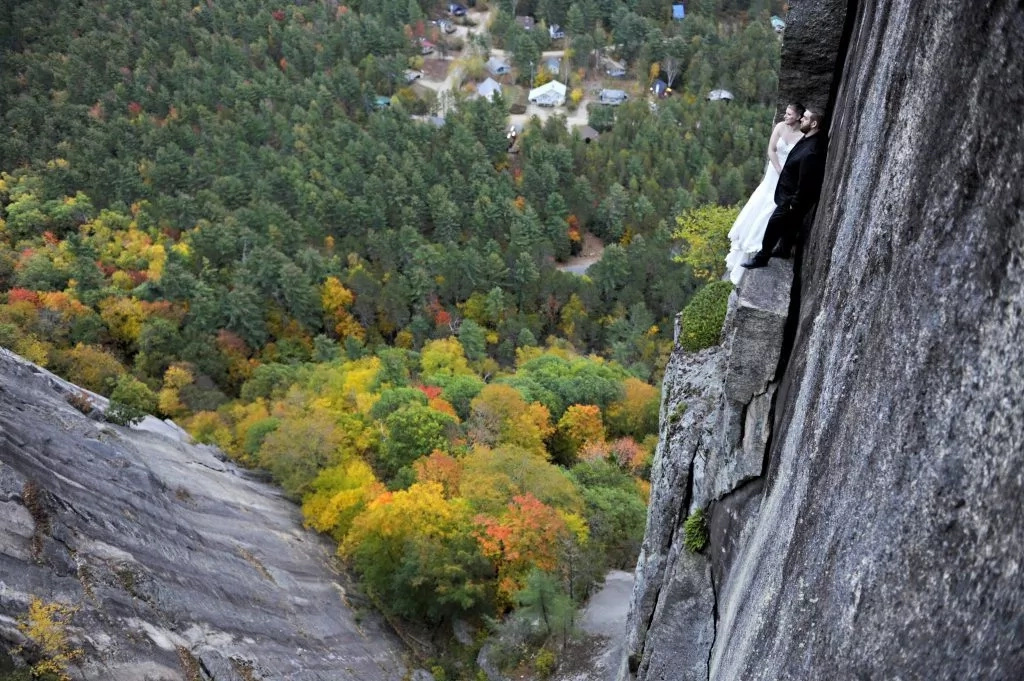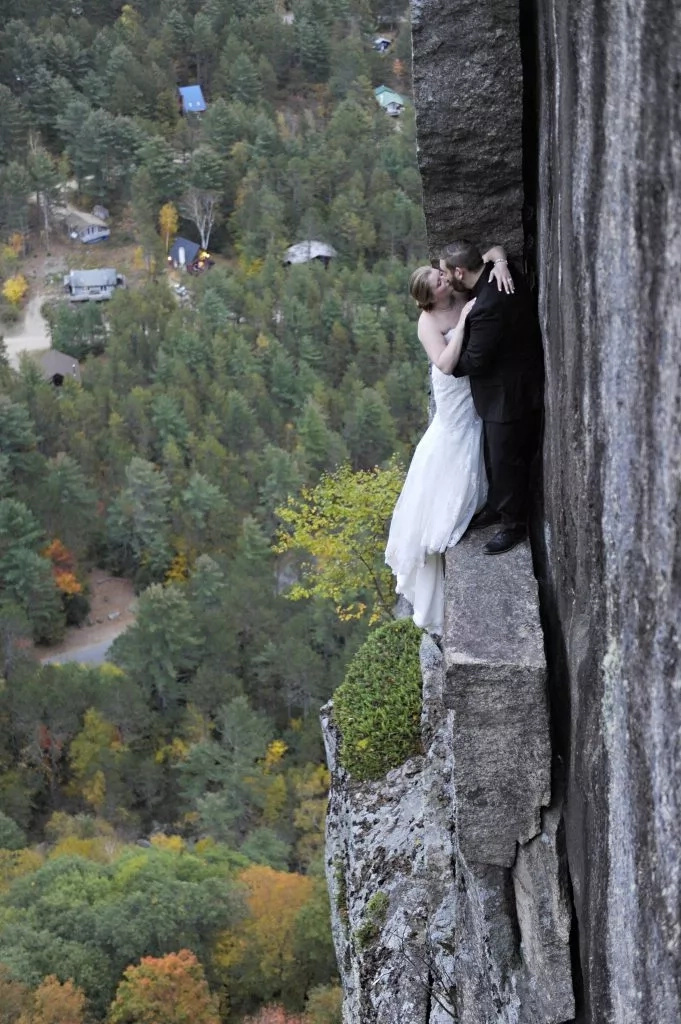 READ ALSO: 2017 National Best Farmer receives $100,000 cash prize
Source: Yen.com.gh