An angry woman contacted her local news station in San Diego, after she witnessed a pregnant woman begging for money with her son at a shopping centre's parking lot, then drove off in a Mercedes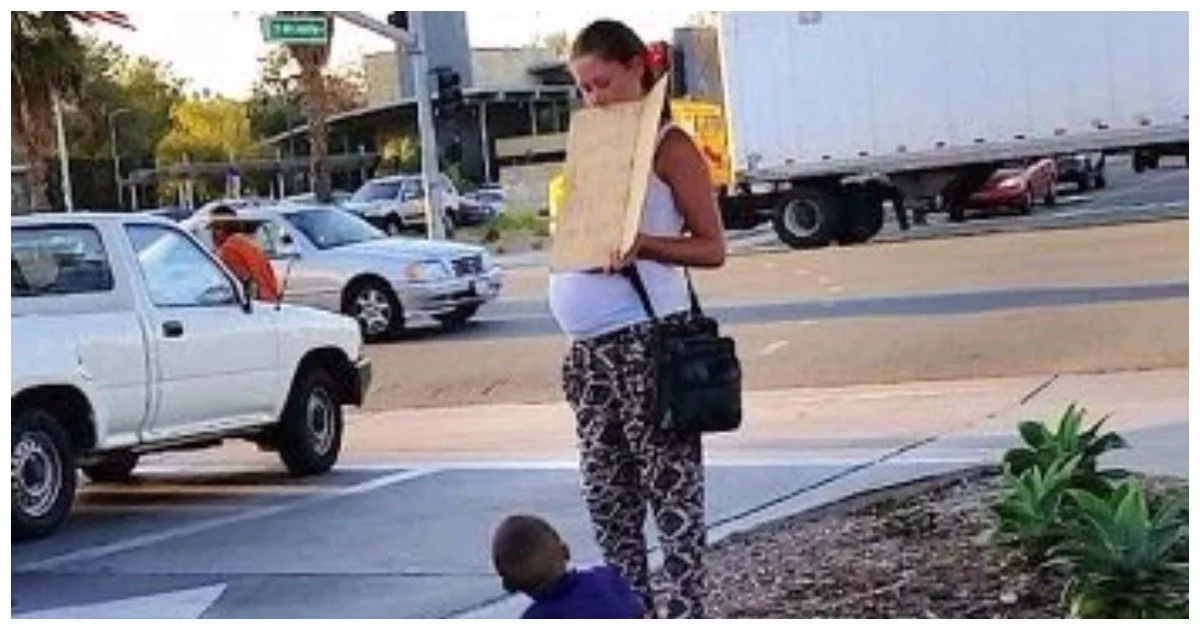 READ ALSO: Woman, 61, gives burglar an almighty whack on the head with her frying pan
Melissa Smith decided to take photos of the incident, the boy and the fancy car.
According to Smith, the pregnant woman and the boy, who is supposedly the woman's son, are regulars at the shopping centre, being there every weekend for the past two months.
She the woman's companion sometimes join her. It is unknown if the man is the woman's husband or boyfriend.
While Smith was taking the photos, the woman noticed her, then tried to attack her with a boulder. An eyewitness called the police, prompting the woman to grab the boy and run away.
Smith managed to get the vehicles number plate, and the news station was able to trace the car back to a female owner, however, when they went to confront her, they discovered the woman, man and boy just picked up and left.
READ ALSO: Special talent: Blind and homeless man makes guitars from oil cans and is pretty good at playing them
Although she did not technical break the law, she might be conning generous people out of their hard-earned money.
Subscribe to watch new videos
Source: Yen.com.gh