- Mpho has designed a working robot using only scrap
- He earns a living demonstrating his robot to tourists
- His ingenious design is impressive and well thought out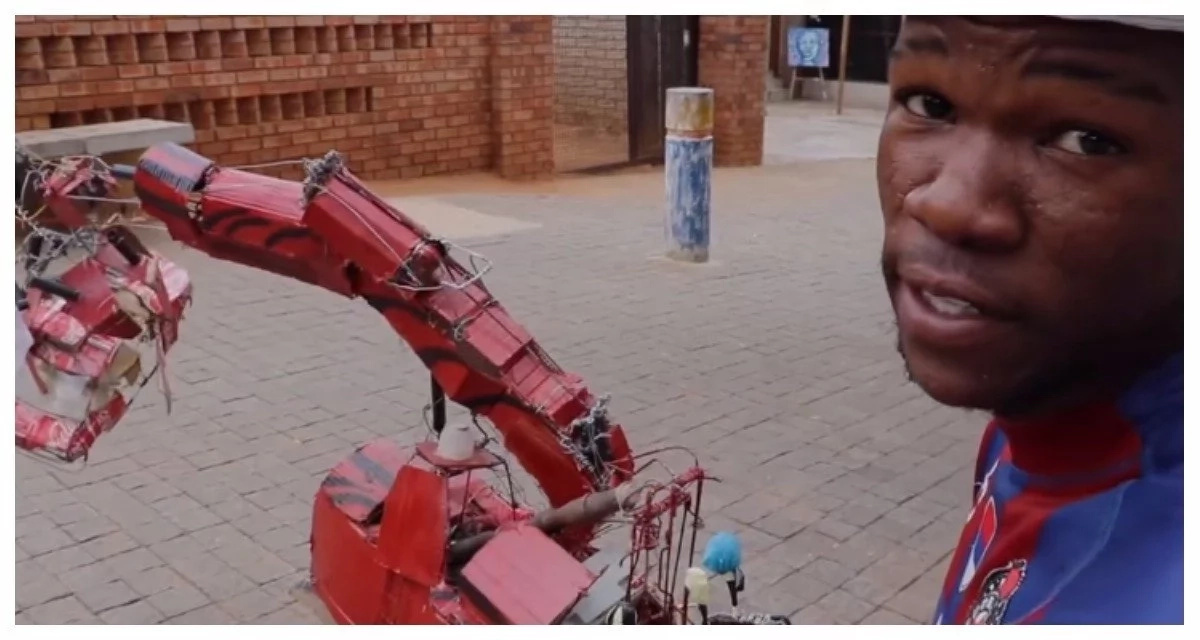 YEN.com.gh discovered hat Mpho is an incredibly talented young inventor, he managed to create a working robot crane, which he built entirely out of spare parts which had been discarded.
Unfortunately, Mpho only earns around R180 (Ghc60) a day from donations from tourists who stop to marvel at his invention according to lekkerblog.co.za.
READ ALSO: Germany to deport 1,500 Gambians from the country without documentation
He controls the robot with a complicated control panel he constructed which operates an arm and a claw which can lift and release objects. He reveals that it took him only two weeks to build.
Mpho has a contagious smile and is clearly intelligent, he is the sole breadwinner for his family of four.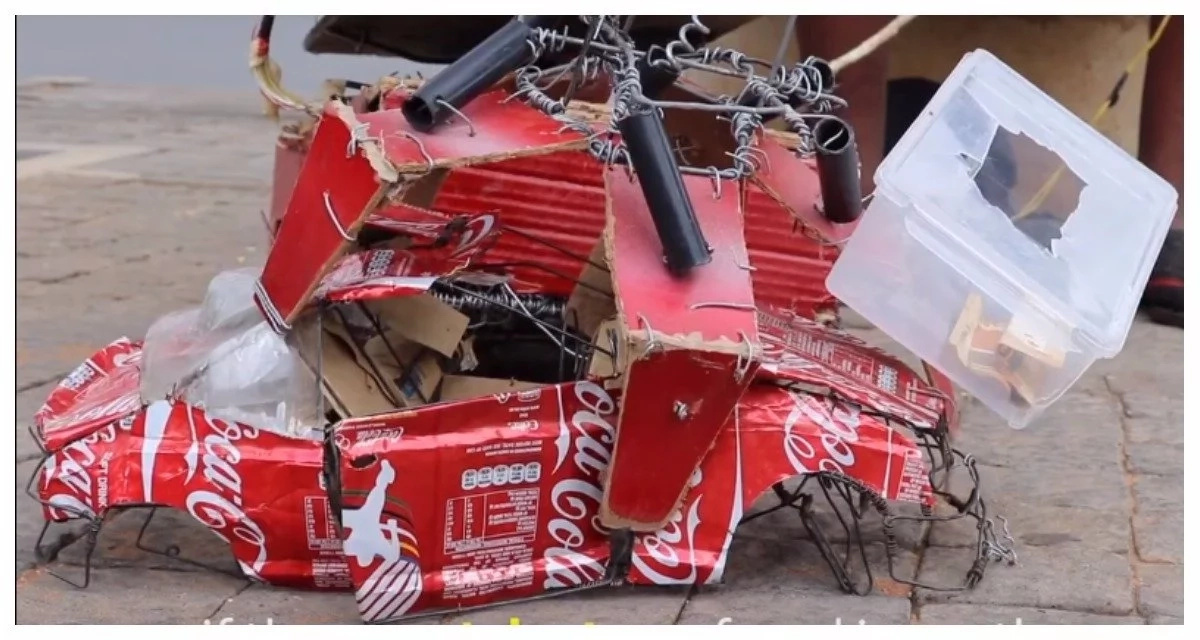 His design shows a level of planning and attention to detail that most designers fail to achieve. He has tremendous potential but is sadly wasting it trying to eke a living out on the streets.
READ ALSO: 11 footballers who got married in 2017
Mpho has the potential to solve some of South Africa's challenges, give him your support, you can contact him on +27 (0) 794117949.
Source: Yen.com.gh