- Police officers have always been linked to heinous acts and unforgivable deeds
- Kenyans seem to have flipped the narrative after photos of two kind police officers feeding needy kids surfaced on the internet
- The officers, in a Christmas spirit, spent their day feeding less fortunate children and the photos have gone viral
Kenyans woke up to photos of two kind police officers who spent their Christmas with the less fortunate on Monday, December 25.
For a while now, there has been a love-hate relationship between policemen and civilians with many people demonizing the law enforcers for tens of post election deaths.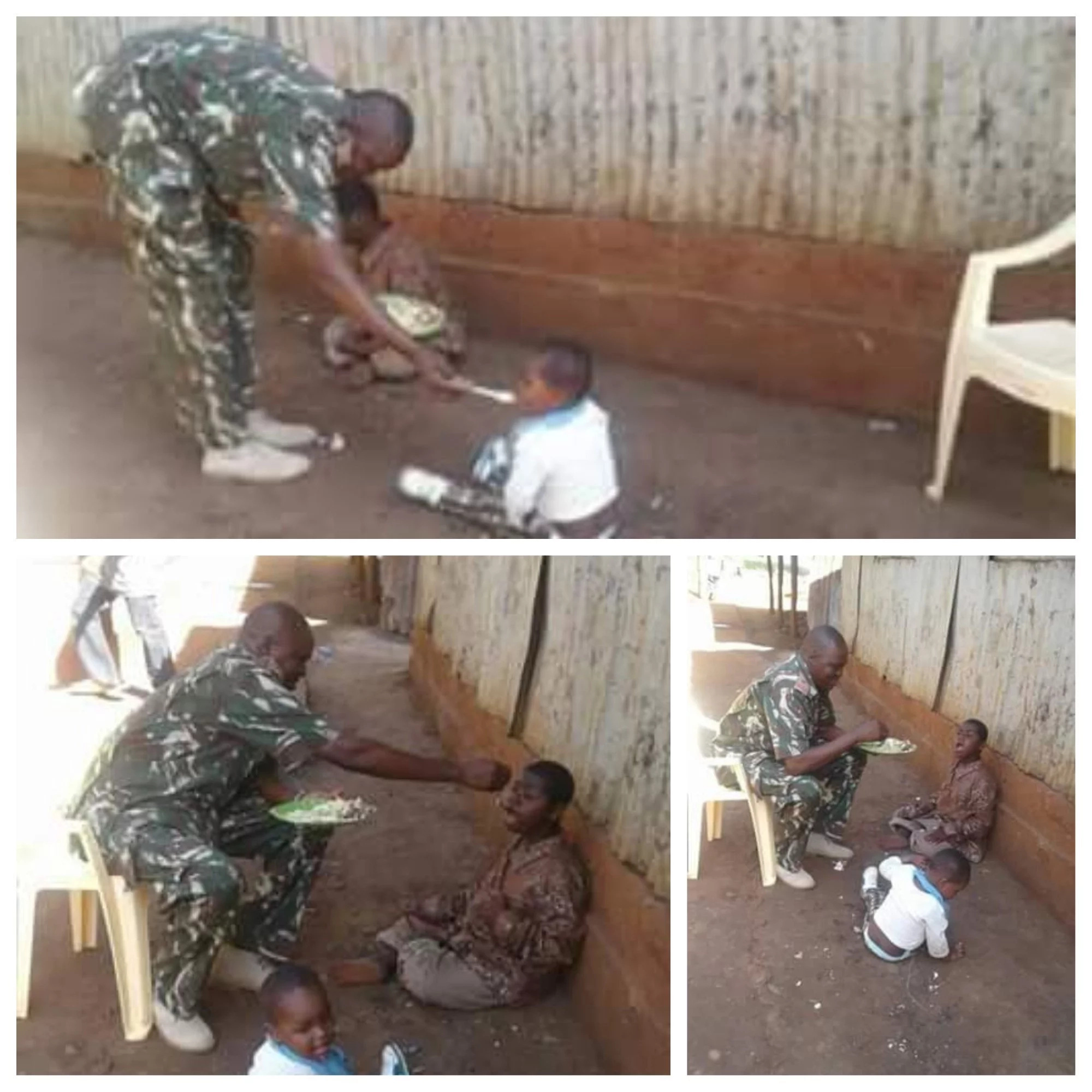 READ ALSO: Checkout Luis Suarez's new restaurant in Barcelona (photos)
International bodies and NGO's had blamed the officers of using excessive force to tame rowdy crowds during the post election unrest.
However, two members of the police seem to be proving the masses wrong as they were captured feeding needy children during the festive season.
READ ALSO: Man buys his wife Ghc101k brand new car as Christmas gift
Contrary to popular belief, the two individuals proved that attached to their uniform is a generous dose of kindness and humility.
Kenyans were touched by the moving gesture and did not hold back in singing their praises as they did what many people forgot to do.
YEN.com.gh got hold of the tear inducing photos and they are simply beyond adorable.
Source: Yen.com.gh