- A 94-year-old Nyeri man has remarried his 91-year-old wife in a colorful church wedding that attracted hundreds of curious area residents
- The old couple exchanged their vows on Saturday, December 23, at the PCEA Gachika Church in Kiganjo, Nyeri county, Kenya
- Church leaders, other worshipers and relatives described the old age wedding as the best example to the younger generations
Love has no expiry date! This was manifested when a 94-year-old Nyeri man clutched on the hand of his 91-year-old wife as they staggered down the aisle to "reboot" their 63-year-old marriage in a pompous church wedding.
The aging Jackson Muruiki and Agnes Njeri exchanged their vows on Saturday, December 23, at the PCEA Gachika Church in Kiganjo, Nyeri county in a ceremony that attracted hundreds of curious area residents.
The old pair reportedly have 11 adult children, but that did not stop them from realizing their dream of having a church wedding.
READ ALSO: Police officers' kind Christmas gesture wins them praises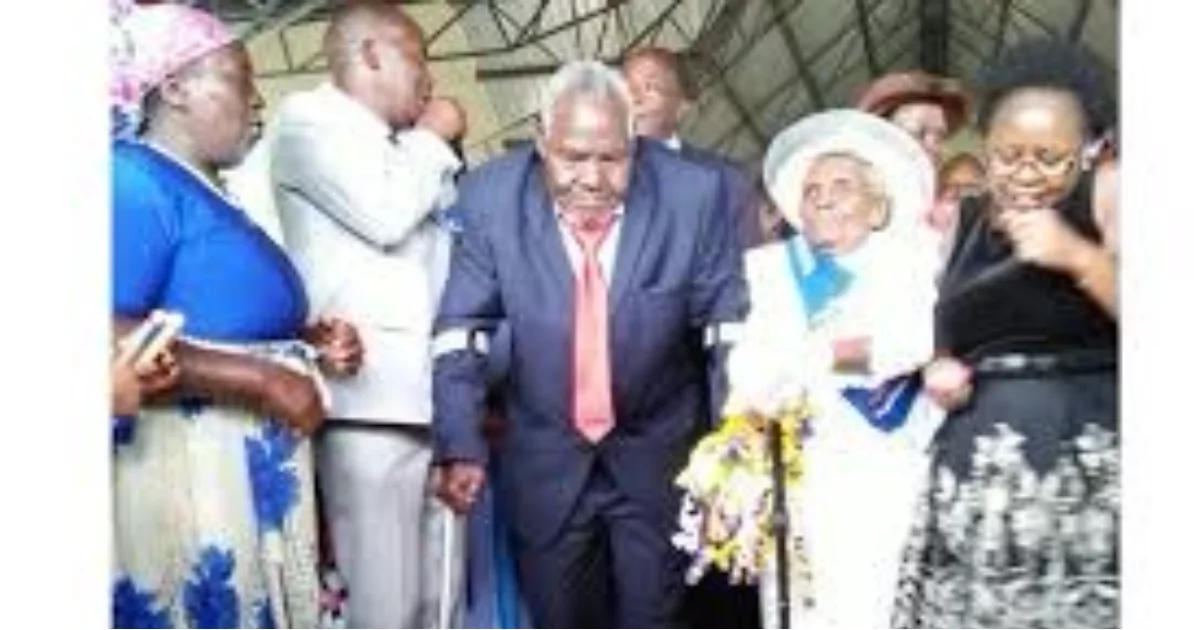 According to a report by NTV, mzee (old) Muruiki and his lover Njeri had been looking forward to a Church wedding even after their many years in marriage. It meant a lot to the God-fearing couple, especially Njeri.
To their children, relatives, friends and church leaders, the old age wedding was the best example to the younger generations and those who stay together as husband and wife without making their marriage official.
READ ALSO: Checkout Luis Suarez's new restaurant in Barcelona (photos)
Not only have they been married for 63 years, but it also emerged during the eventful ceremony that Muruiki and Njeri have never been heard or spotted quarreling.
"We have never seen them quarrel. They have been very faithful to one another all these years," said one of their daughters.
READ ALSO: Man buys his wife Ghc101k brand new car as Christmas gift
The old couple now look forward to spending more years together after they renewed their nearly a century old love.
Source: Yen.com.gh