- Philemon Motaung sews denim bags that are bought by people from Limpopo and Gauteng, South Africa
- He started making the bags when he was unable to find a job in Durban, South Africa
- He hopes to have a factory one day where he can make the bags and employ people from his kasi
Philemon Motaung's sewing skills are a God-given talent and one that's earns him the respect of customers from around the country.
He said: "I took a bag, looked at it, and realised it wasn't hard to make. Then I started sewing bags of my own. I also sell aprons and peg bags but my denim bags fly off the shelves because they are bought by people in Limpopo and Gauteng."
The 42-year-old sells denim bags at the Mansel Road Market in Durban. Yen.com.gh learned that he moved to Durban from QwaQwa in the Free State in 2006 to look for a job.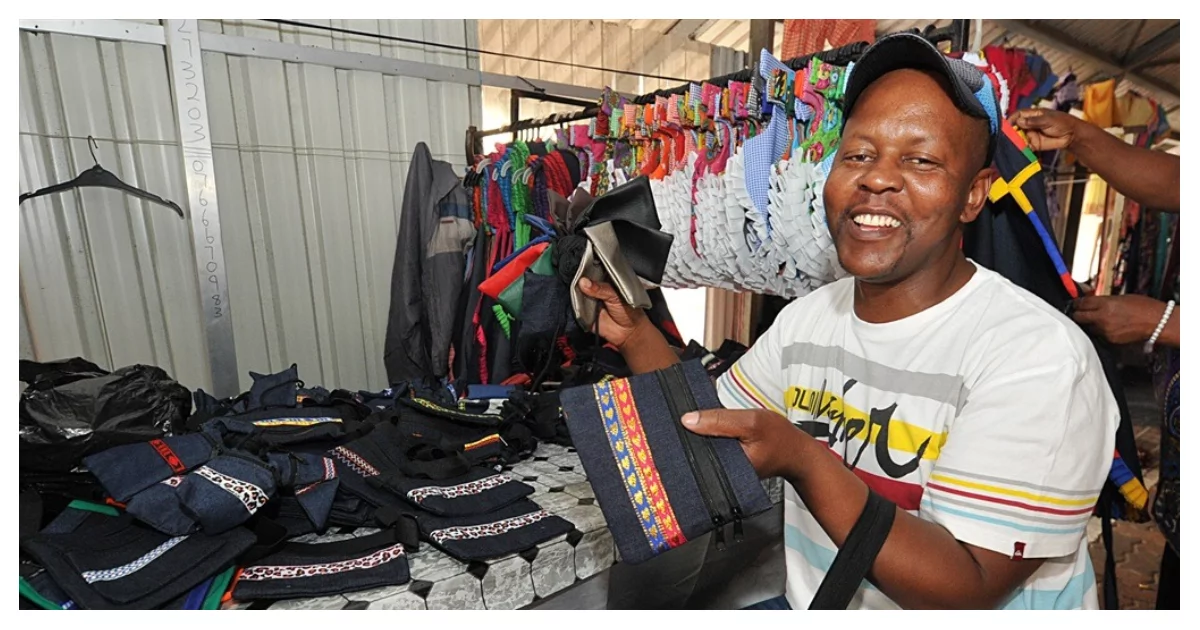 READ ALSO: I lost my virginity to "Maame ne Paapa" when I was 11-years-old - Lawrence Ampaw
The 42-year-old said: "I started selling the bags from a flat I used to share with a friend of mine. Later that year, I got a stand at the Mansel Road Market."
His bags come in different sizes but the small ones are often used as cellphone holders. He didn't go to school to learn how to sew but Motaung said he can't imagine doing anything else for a living.
In an interview with DailySun Motaung said: "I get big orders because some people buy the bags so they can sell them." He uses the profits he makes to look after his two children who live in QwaQwa.
READ ALSO: Photos of the vehicle Joyce Blessings and Zylofone team had an accident in
"My children are still in school. I only see them during school holidays but I always send money home so they can have everything they need. My dream is to own a building where I'll make more bags."
Although it's not easy being away from his children, he left his home province to give them a better life. The dream of his own space would create more than a better life for his children.
Source: Yen News