- Herbert and Aubrey have been together for 70 years
- Herbert has developed dementia
- He therefore had to be moved to a new care home, separating them for the first time
An elderly couple in Canada, who have been together for 70 years, have been separated and are spending the festive season away from each other.
This is the first time Herbert, 90, and his wife Aubrey, 89, are spending Christmas apart since they became a couple.
According to The Telegraph, Herbert had to be moved from the care home he lived in with his wife because he developed dementia.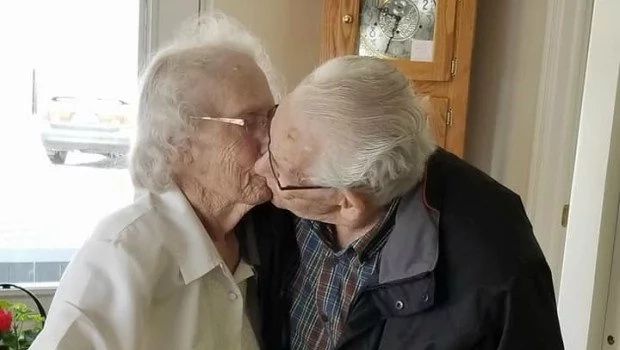 Staff at the home asked for Herbert's transfer to a more specialised facility because they were unable to care for his worsening condition.
However, the couple's daughter, Dianne Phillips, protested the transfer, terming it "unethical" and "cruel."
READ ALSO: Man uses his talent of sewing to start a bag-making business (photos)
In a viral Facebook post, she wrote:
When talking to my parents I listened to my mother weep and I could hear my father in the background.
My mother said, 'Christmas is over for us now and this is the worst Christmas that we will ever have. Why could they not have waited until after the holidays?'
READ ALSO: Photos of the vehicle Joyce Blessings and Zylofone team had an accident in
Jennifer Eagan, owner of the care home known as Victoria Villa, nevertheless defended the transfer. She said:
Once a resident is beyond our care, [the department of social development] reassesses that resident to determine what level they are.
At that point I have to follow those rules and regulations set by the government. In fact, it's against the law for me not to follow those rules.
Source: Yen.com.gh