- A 14-year-old Kenyan boy has moved the internet with his immense talent and zeal for education
- The boy,Timothy Waithaka,a form two student at Mowlem Secondary School,has been making toys using bottle tops and wires,and selling hem to raise his school fees
- Kenyans have been urged to join hands and help Timothy raise the much-needed school fees
A 14-year-old Kenyan boy has touched,rather moved countless hearts on social media with his immense talent and zeal for education.
Timothy Waithaka, 14-year-old and a Form Two student at Mowlem Secondary School is a talented young boy who has been making toys using bottle tops and wires,and selling them to take himself through school.
READ ALSO: Childhood photos of Akufo-Addo with his family members
Timothy,who comes from Dandora Phase One has been operating his business around Maasai Market in Nairobi for some time now, has learnt.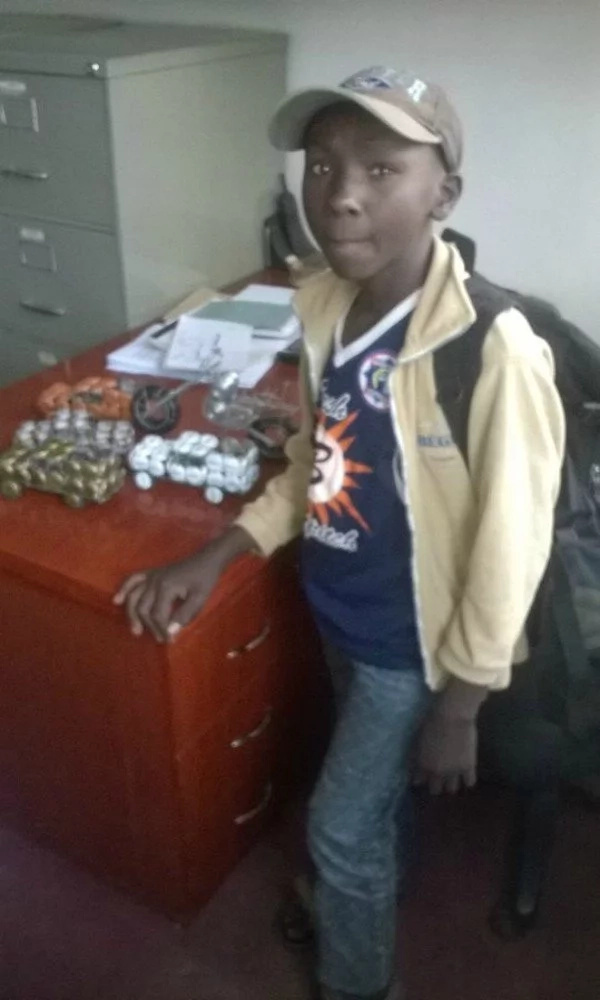 Well,unlike most kids of his age,Timothy has been 'hawking' the toys around Nairobi town in a bid to raise money for his school fees.
The young lad's plight was first highlighted by a random Kenyan who took to social media to ask Kenyans to support Timothy's education in whatever way they could.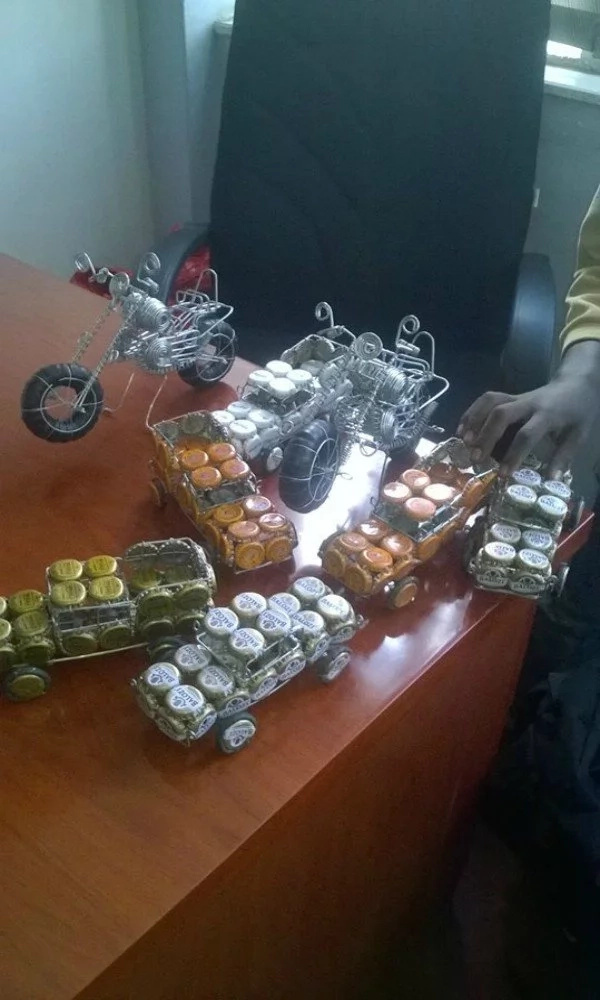 Taking to Facebook,the Kenyan,identified as Nelson Joss Keya,pleaded with well wishers to join hands and help Timothy raise school fees as he hopes to join Form Two in 2018.
READ ALSO: Ghanaian crossdresser says he's Ghana's answer to Nigeria's Bobrisky
''Hello good people nimepatana na huyu yut man anaitwa TIMOTHY WAITHAKA kutoka D PHASE ONE tao aki biz izi ndai ameunda kwa wire na pekele ..nime m invite ofe tukachapiana one two ameniambia ako MOWLEM SECONDARY anaenda form two next year n kuuza izi staff ndio only way ataget fee .Kama unaeza m help in one one way or another ameniachia mbana za mzaye wa kwake uki ni inbox naeza kutumia ama kama uko area ya JIJI anapatikana MASAAI MARKET.''He wrote.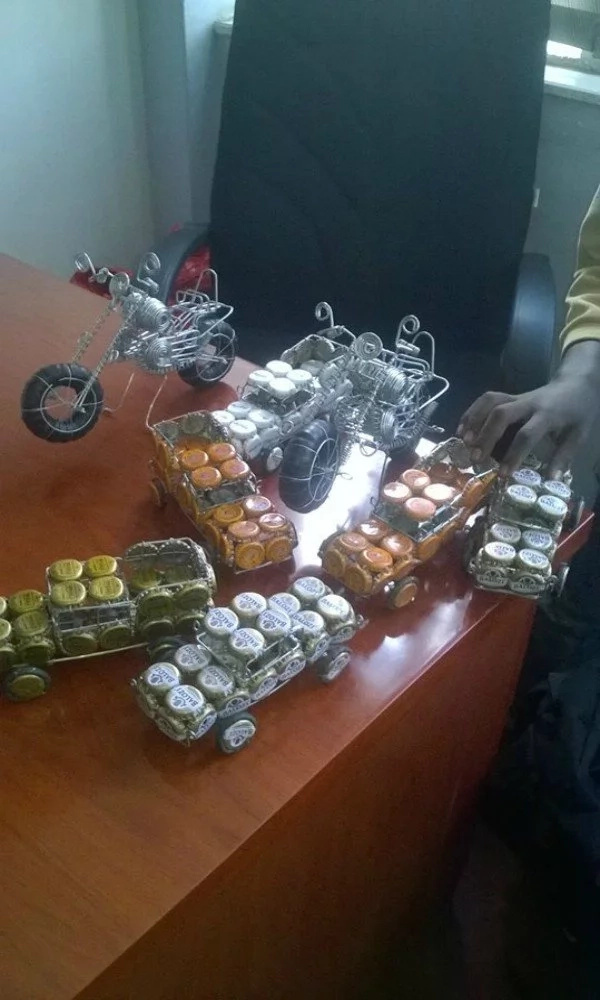 Nelson also shared Timothy's school's bank details,and urged Kenyans to contribute and help the talented boy achieve his dream.
''Mowlem Mixed S.H.G PO BOX 7005 - 00100
TEL 0721528007 0799315073 (Kenya)
FEE STRUCTURE FORM TWO .
Term 1 - Fee 5000 Exams 800 TOTAL 5800.
TERM 2 - Fee 5000 Exams 800 TOTAL 5800.
Term 3 - Fee 4000 Exams 800 TOTAL 4800.
TIMOTHY WAITHAKA
AC NO. Mowlem Mixed S.H.G No. 0650160956257 EQUITY BANK KAYOLE BRANCH''
Source: Yen.com.gh