Couple who can't smile because of rare condition fall in love after meeting online
- 45-year-old Alex Barker and 38-year-old Erin Smith, born with Moebius syndrome, have fallen in love
- The couple who are unable to smile due to the rare condition met online and are set to tie the knot
- Moebius syndrome is a rare neurological disorder in which sufferers cannot make any facial expressions.
The love story of 45-year-old Alex Barker and his fiancee, 38-year-old Erin Smith is one of the most interesting things you will read on the internet today. The couple who are set to tie the knot, met online and share many things in common including a rare condition called Moebius syndrome.
Moebius syndrome is a rare neurological disorder characterised by weakness or paralysis (palsy) of multiple cranial nerves, most often the 6th (abducens) and 7th (facial) nerves. It causes paralysis of the cranial nerves, meaning sufferers cannot make any facial expressions. The disorder is present at birth (congenital).
Alex who hails from Conventry, UK, easily fell in love with Erin from North Carolina, US, after meeting her on a social media website for people with the same condition.
Before meeting Smith, it had been a bit difficult for Barker to secure a romantic relationship as connecting with someone requires the most basic of facial expressions.
READ ALSO: Meet Fatima Timbo, an Instagram model who is enjoying her beautiful life
In fact, the groom-to-be revealed, while speaking to Metro, that he was severely bullied as a child and never had a girlfriend. Even as an adult, he still struggles to meet new people as most conclude he is rude when his face doesn't fall into a smile after pleasantries are exchanged.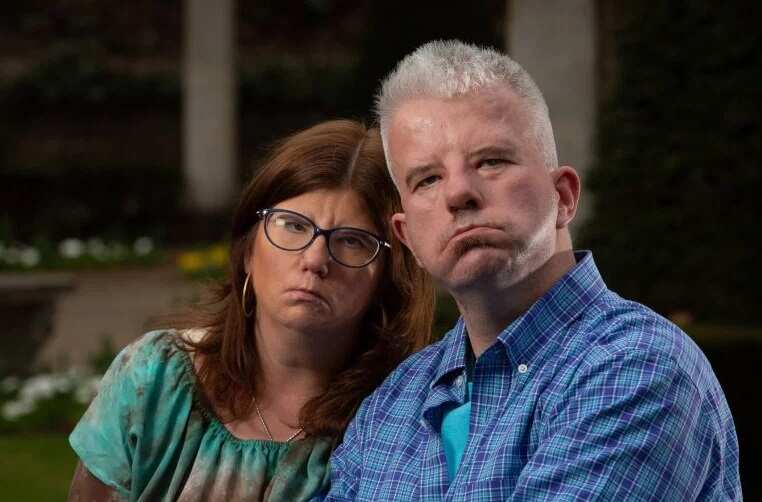 So meeting Erin was a true blessing for him. Asides being unable to smile at each other or make any facial expressions, the couple share other things in common, which assures them, they are meant to be together.
They both revealed that they rely on their eyes to speak the truth and even when they are not physically smiling or frowning, they can tell when they feel these emotions because they read their eyes.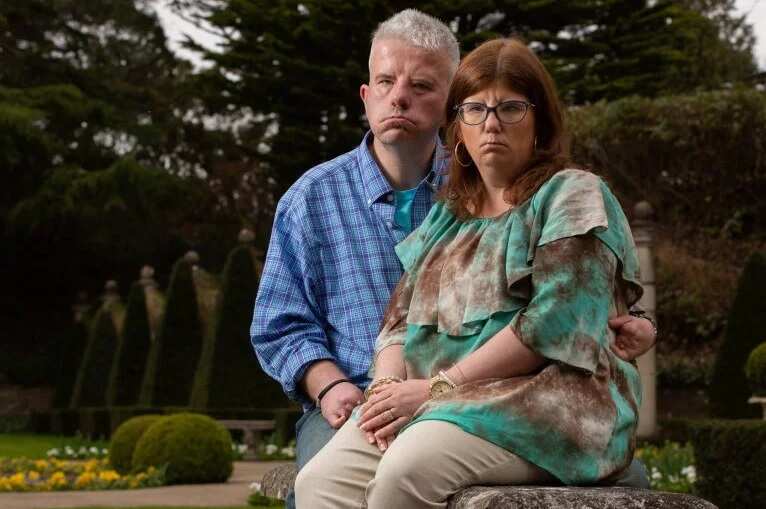 The couple, whose speech is also affected, have to be creative when expressing their feelings due to the fact they're unable to smile.
"I can tell when Erin is happy because she always puts her head on one side and goes "ooh," and I think although we can't show facial expression, we know each other's mannerisms, so when we're upset or when we're frustrated or whatever, there is a lot of nonverbal communication that goes on." says Mr Barker.
"I think the eyes tell a lot too, even not just Alex, but my family and friends have always said that they can look in my eyes and I smile with my eyes, they know I am happy." Erin stated.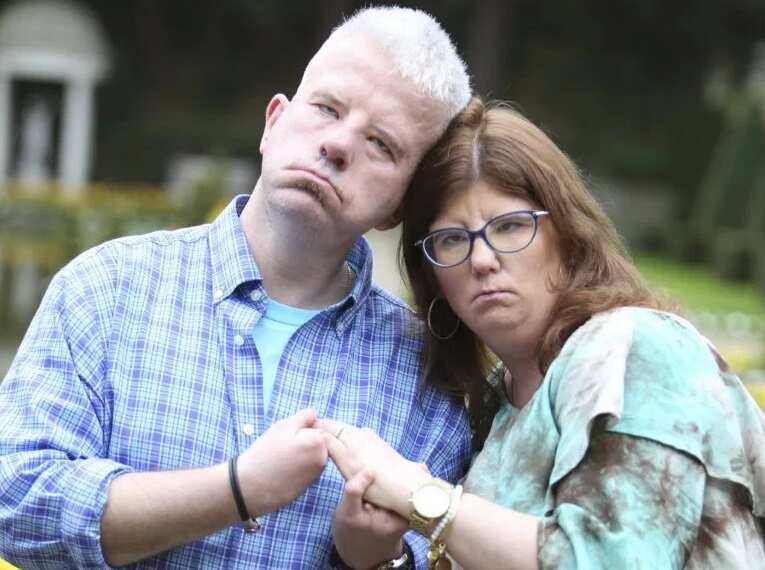 READ ALSO: Tragic! Newlyweds' helicopter crashes on their way to the airport to go on honeymoon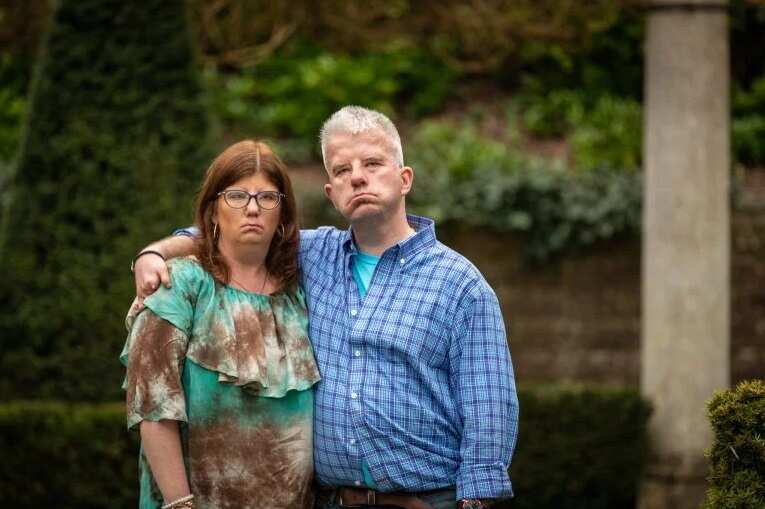 As they plan to walk down the aisle and in the nearest future, have kids, there's a shred of hope hanging as the doctor has told them their children might not have the condition. Although it depends on the set up of their genes, there's a chance they might have normal children.
Congrats to the couple.
Ghana News Today: Adenta on Fire as Angry Residents Protest Over Frequent Deaths| #Yencomgh
Subscribe to watch new videos
Your stories and photos are always welcome. Send us a message via YEN's official Facebook page.
Source: YEN.com.gh