Nigerian scammers are one of the most deadly, witty sorts who are indeed grandmasters in the art of romance scam and online impersonation. While many citizens of Nigeria know these swindlers as Yahoo Yahoo boys, those who are out there facing the brunt of their lies and deceit call them catfishes.
Although this name belongs to a well known fish specie, it very well describes how slippery these scammers who are and how they reel many into their web of lies.
As it appears, BBC featured the story of a British investigator who saw the rampant schemes perpetrated by the online fraudsters and decided to set an example by setting out to expose one of them.
The story which was shared on Twitter talked about a private investigator named Laura Lyons who is a specialist in tracking out those involved in online romance scams. Due to the nature of her job, she has had a lot of contact with victims of fraud.
READ ALSO: Four times Fella Makafui has been in the news for wrong reasons
One of those who have fallen victim to the devices of one such scammer based in Africa is Roy Twiggs who supposedly met a US female soldier named Donna online. The 61-year-old retiree started communicating with the lady through several email conversations.
Roy who dreamed of a happily ever after with Donna was stopped midway in his dreams with a request from the soldier lady. She told him that she needed some amount of money to embark on a project in Malaysia which was her primary place of assignment.
The excited 'boyfriend' kept draining his account for his Donna until he dashed out an accumulated sum of over 40 million naira to her. It didn't take long to discover that the supposed US soldier did not exist but by then Roy Twiggs was already in a lot of debts.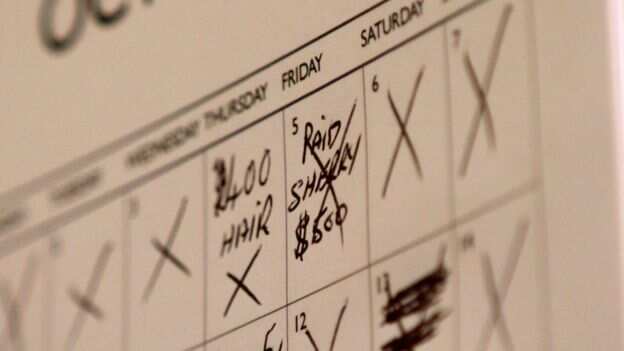 READ ALSO: Sister Derby allegedly mocks Fella Makafui after her ex-boyfriend seized her cars (Video)
After the incident, Roy could only but say this: "I'm broke. You're whitewashed, you're totally devastated, you're finished, you just don't want to be bothered anymore."
Laura Lyons, upon hearing this story and seeing it about to repeat to Roy through his new 'American girlfriend' Sherry, embarked on catching one of these culprits red handed. Knowing that most of them get their victims from dating apps and websites, the investigator joined one of these networks using the name Kathryn Hunter.
The profile of the said Kathryn gave her away as a divorced widow who was looking for love. Having set up this fake personality, Laura waited. Not long after that, four men who all claimed to be US soldiers came knocking on her virtual door.
Laura was well aware that most of them liked to pose as soldiers because it will explain why they are not in touch physically as well as give them enough reasons to ask for money. So, the investigator who was very well expecting this danced to their tunes.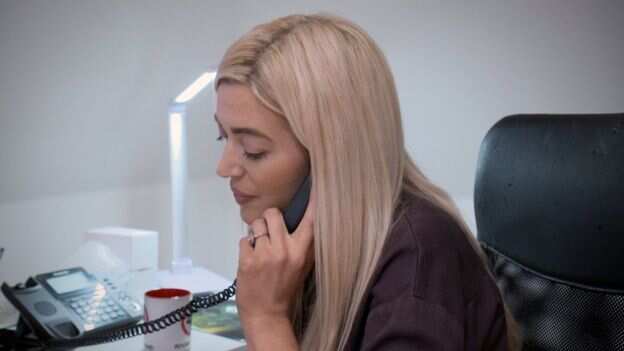 READ ALSO: Ghanaians reveal what they like and admire about Shatta Wale
One particular US soldier who identified himself as Paul Richard was very persistent. He kept sending her messages and texts and after a week, he called her.
Of course, Laura did not waste her time in picking such calls. She directed it to her producer who acted the part of Kathryn well enough. It became obvious that Paul Richard was a Nigerian given the dialing code he used. Then there was the accent. The guy, however, explained away his thick African accent as the consequence of having cold.
Laura moved on to unraveling Paul Richard's identity by looking for the owner of the pictures he had been sending her. One of the many images which were subjected to an online reverse search proved that the photos belonged to one Juan Avalos who was a marine in real life and was well aware of the way his pictures were being used.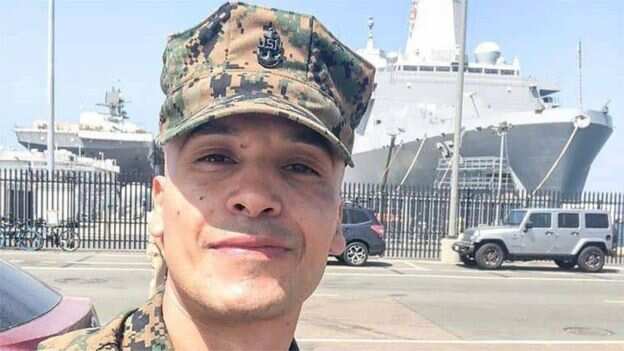 In fact, he had issued out warning on social media telling others to watch out scammers parading his pictures and using it for fraudulent activities. Having settled this, Laura moved on to trying to get who the person behind the mask of Paul Richard.
By this time, the supposed US soldier had promised to marry Kathryn but he also had told her that his son was sick and he needed $800 (N291, 200) to ensure the treatment of his son. As a bait, Laura and her crew sent a little money to one Marcy Krovak based on his directives.
It was not known whether Marcy was in on the whole plot. However, after Paul picked up the money from Marcy's account, it was discovered that she was also a victim of the catfish hence she did not know him.
The mission was beginning to look like it was failing until some breakthrough happened. The scammer who was still communicating with Kathryn left a name tag on one of the subsequent images he sent to her which read Dan Coolman.
PAY ATTENTION: Get the hottest relationship gist on Africa Love Aid
Laura knew this was her big break. The investigator looked for the several Dan Coolman there were on social media and she found a Twitter account of one with the same number that was being used to contact Kathryn.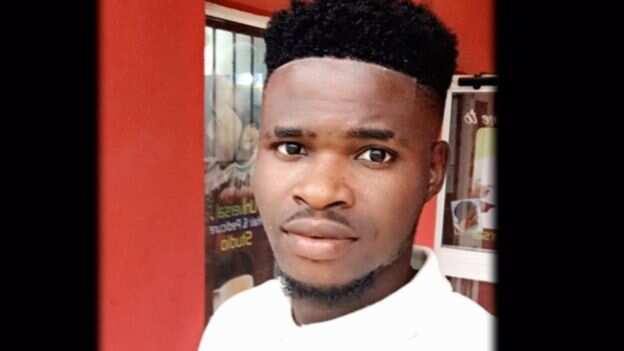 It was finally discovered that Dan Coolman was indeed Dan Joseph Okechukwu who owned and operated a barbing salon in Ibadan. The profile pictures of the said Nigerian scammer was found online.
This discovery prompted Laura and her team to visit Ibadan. Unfortunately, they did not find Daniel as neighbours said that he had bolted out leaving his shop closed down for weeks. A few more months into posing as Kathryn, Laura finally decided to tell Daniel all they knew about him.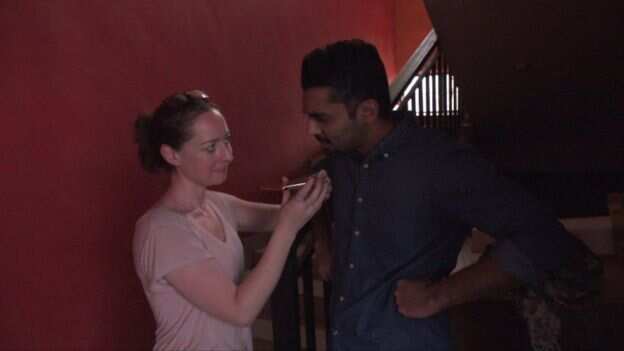 Despite being confronted with facts, Daniel denied the accusation and maintained that he was Paul Richard. However, he later called in the night to admit that he was indeed the person they said he was.
After apologising and claiming he was sorry for hurting them in such way, Daniel dropped a bombshell - He went on to still demand for money, saying he would love to stop being a scammer but he needed money to do just that. Indeed, a leopard can never change its skin.
Yenkasa: Some Musicians Share Thoughts on Kuami Eugene's 'Rockstar' Album| #Yencomgh
Subscribe to watch new videos
Your stories and photos are always welcome. Send us a message via YEN's official Facebook page.
Source: Yen.com.gh