A Nigerian man identified as Oniyangi Abdullahi Badmus has set the internet on fire with the story of how he rejected his wife's prepared meal because she did not get on her knees while serving him.
It is possible that the Facebook user was just joking, however, in Nigeria such practices are real where women are subjected to pressure of 'worshiping' their husbands or risk being tagged a disrespectful wife.
Badmus' post immediately went viral because many people could relate with such behaviour. There are men out there who would rather stay hungry and disregard their wife's effort in the kitchen for such apparent flimsy reason.
READ ALSO: Police arrests lady behind Badu Kobi's junior pastor 'set up' assault
After all, it is in the same country that some men expect that a wife material can be measured by how much she spends on a pot of soup. In fact, it has become a trend on social media and every other day, someone is boasting of spending N500 or less in making a delicious pot of soup.
Abdullahis' post is getting a lot of hit, first he shared the photo of a mouth-watering meal but revealed that he rejected such delicacy because his wife did not kneel down before him while she served it.
He said: "My wife brought this for breakfast and I rejected ut because she didn't kneel down when placing it before me.1"
READ ALSO: Princess Shyngle taunts Michael Essien and D-Black in latest post
Here's the photo below: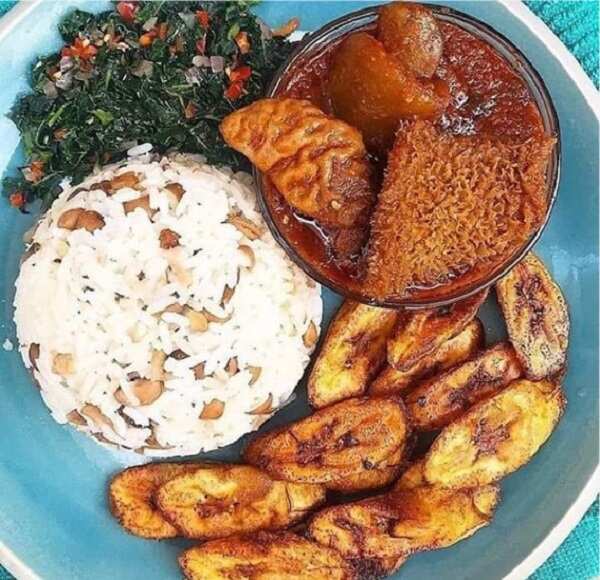 On a more serious note, many women live with this reality and even think it normal as they've been socially conditioned to see their husbands as lord and masters.
It is probably why Nigerian social media feminists are so angry. Some of their opinions can be described as straight from the gutter but their anger might not be completely misplaced.
Truth be told, there are various forms of domestic violence and emotional torture and verbal abuse are part of it. Just recently, a domestic violence survivor, Mercy Makinde shared before and after photos of herself while she lived through hell and back.
READ ALSO: I swallowed a ring for fame and riches - Obomofor reveals
Ghana News Today: Mortuary Workers to Strike / Madina-Adenta Footbridge Demo | Yen.com.gh
Subscribe to watch new videos
Your stories and photos are always welcome. Send us a message via YEN's official Facebook page.
Source: Yen.com.gh