Christian Eriksen scored his sides first goal after coming off the bench during the UEFA Champions League Group B match against Inter Milan at Wembley Stadium on Wednesday, November 28.
Mauricio Pochettino's team's victory keeps them in contention of reaching the Champions League knockout stage going into their final game at Barcelona.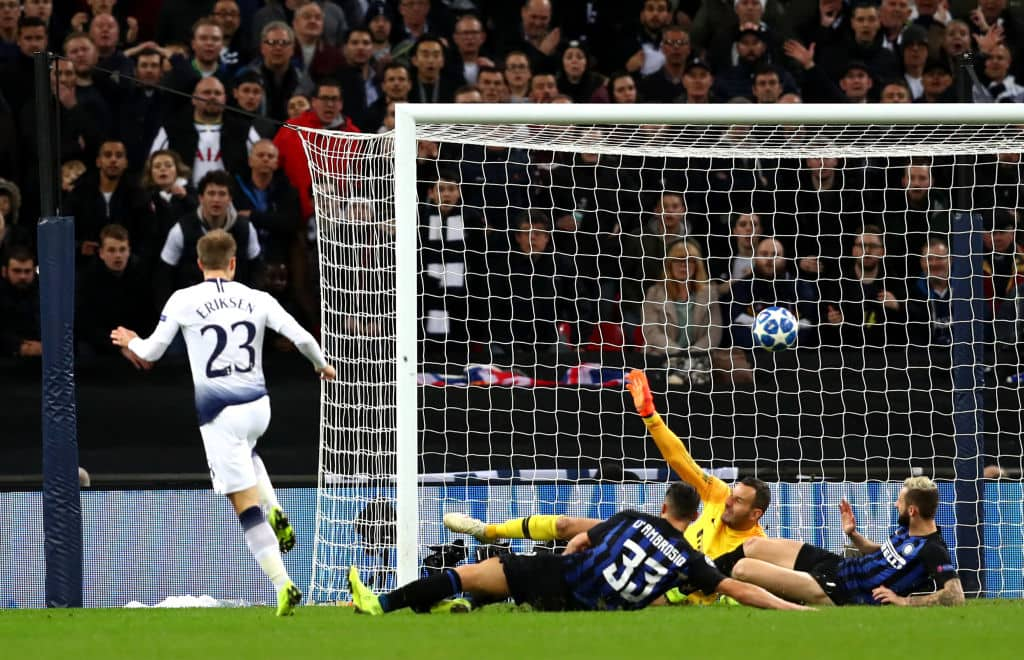 READ ALSO: Neymar scores in PSG's 2-1 victory over Liverpool in the Champions League
Spurs were up for a heavy challenge to ensure they emerged in one of the top two positions in Group B and had the herculean task of beating Internazionale's solid defence.
Attempts from Jan Vertonghen and Harry Winks came close to opening the London club's goal account with Winks being denied by the bar.
READ ALSO: Video: Tottenham Hotspur players jam to Sarkodie's song
The introduction of Eriksen in the second half was however enough to provide the much needed dynamism in attack to frustrate Inter's defence into committing errors.
Moussa Sissoko and Dele Alli provided enough of a distraction to allow Erickson to seal the deal in the 80th minute.
READ ALSO: Red-hot Barcelona silence PSV to seal a last 16 spot in the Champions League
Spurs keeper Hugo Lloris managed to keep out some imminent threats and made a crucial save of Ivan Perisic's attempt at goal.
Tottenham have to equal Inter's result at home to PSV Eindhoven when they head out to the Nou Camp on December 11 to make the last 16
Click here to get the latest exciting English Premier League news. Get match highlights, reports, photos & videos all in one place.
Source: Yen.com.gh