Things are heating up and the potential title contenders can now be pointed out as the top five begin to move away from the English Premier league herd.
Arsenal are in fifth position with 27 points, while Chelsea lie right above them in fourth position with 30 points.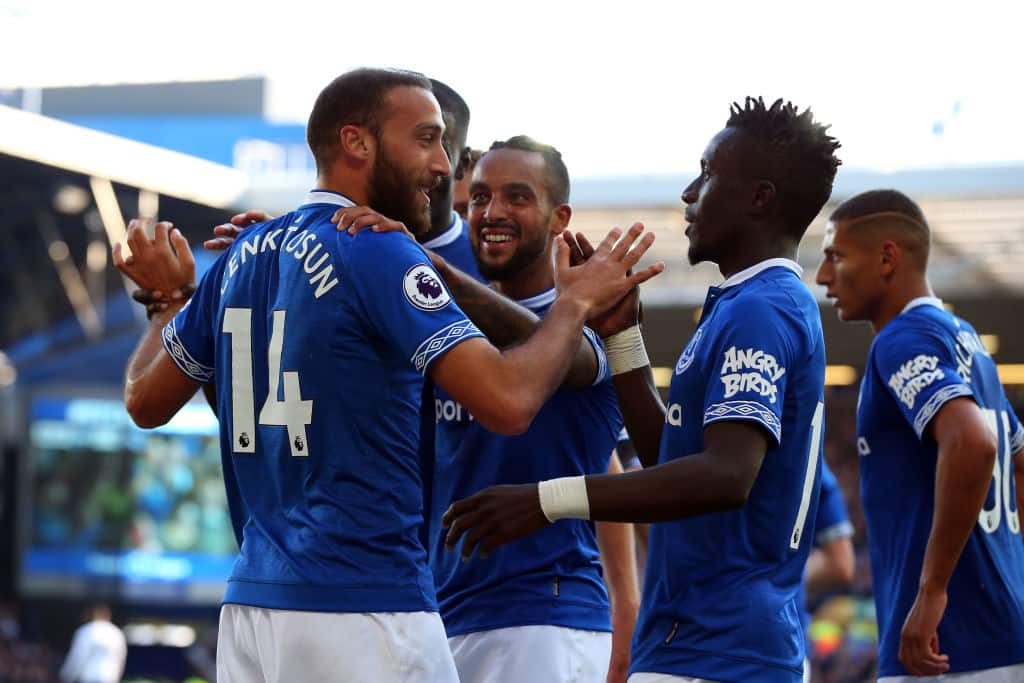 READ ALSO: Arsenal v Tottenham – 4 factors that could decide the London derby
Manchester City picked it up where they left last year as title defenders in the top spot with 35 points, while Liverpool are just two points shy of ruining their parade in second place.
There will be plenty of action and out of them TUKO.co.ke highlighted five things to look out for:
Will Emery trust Mesut Ozil to dispatch Spurs?
A hot North London derby coming our way to say the least.
Tottenham are on a rampage and Arsenal will be up for an acid test.
Mauricio Pochettino's men dispatched Inter, beat Chelsea, West Ham and Crystal Palace.
It does not get any better, however, as much as victory is sweet, it comes at an expense, which is fatigue.
Arsenal on the other hand, dispatched Europa League opponents Vorslka Poltava with ease, resting a number of key players for the big game.
READ ALSO: Mourinho not happy with Pogba because he invited a stylist to their hotel
And off course their positions on the table makes it even juicier as the 3 points will really make a big difference on the log at this stage.
Bournemouth enter the Colosseum and face the EPL Gladiators
Manchester City are out of this world and are playing superb football.
Any team ready to challenge Pep Guardiola's men will have to really conjure up the finest of performance to pierce them at this point.
Bournemouth manager Eddie Howie will be weary of his formidable opponents and approach the game with caution.
Regardless, Borunemouth have held their own against the best giving Manchester United a run for their money and matching up to Chelsea; no easy fetes by any means.
Howe and his men might just be the first to defeat the log leaders.
Liverpool host Everton in a red-hot Merseyside Derby
Liverpool face the prospect of redeeming themselves from their Champions League defeat to Paris Saint-Germain, when they welcome Everton to Anfield.
Jurgen Klopp needs more dynamism in the field and may want top opt for the services of Naby Keita and Fabinho to bolster his midfield.
The out of sync Reds' midfield in the PSG encounter cost them crucial Champions League points and Klop may as well reassemble his midfield if he wants to chase down Manchester City.
The Toffees on the other hand are stronger than ever and are genuinely an entertaining team to watch.
They have become increasingly formidable and shown vast improvement as the season has progressed.
They are sixth position on the log and above Manchester United with 21 points.
The game will boil down to a battle of control of the midfield and and the partnership of Idrissa Giueye and Andre Gomes, key to securing an Everton win will certainly put to test.
Ranieri and Schurrle head back to Stamford Bridge
Claudio Raneiri and Andre Schurrle will reunite where they first met once upon a time, only this time they battle their former club Chelsea.
READ ALSO: Video: Tottenham Hotspur players jam to Sarkodie's song
Sarri tasted his first Premier League defeat against Tottenham and it did not taste good.
The Italian tactician had an issue with N'Golo Kante's style of play tactically and may know opt for a different format.
A thrilling encounter this one promises to be.
Can Leicester avoid Watford's sting?
Watford star Isaac Success is back in action and the Hornets will be more confident moving forward.
Nigeria Super Eagles forward Kelechi Iheanacho will be up against his fellow countryman when the Foxes entertain Watford at the King Power Stadium.
It promises to be a lively encounter and plenty of goals should be witnessed when the two square it out.
Click here to get the latest exciting English Premier League news. Get match highlights, reports, photos & videos all in one place.
Source: Yen.com.gh