- Moody Awori's appointment to government at 91 years paved way for some bitter reactions from youthful Kenyans
- Majority could not fathom the criteria used to appoint the former VP to be part of the Sports, Art and Social Development Fund board
- As a result, many Kenyans took to social media to highlight their disappointment in the government
- Many termed the government 'lost' such that youth could barely stand a chance at state appointments
Kenyans were left scratching their heads following the appointment of former Vice President Moody Awori to a government position at the age of 91.
Awori was appointed to work alongside Athletics Kenya boss Jackson Tuwei and five other members in the Sports, Art and Social Development Fund board.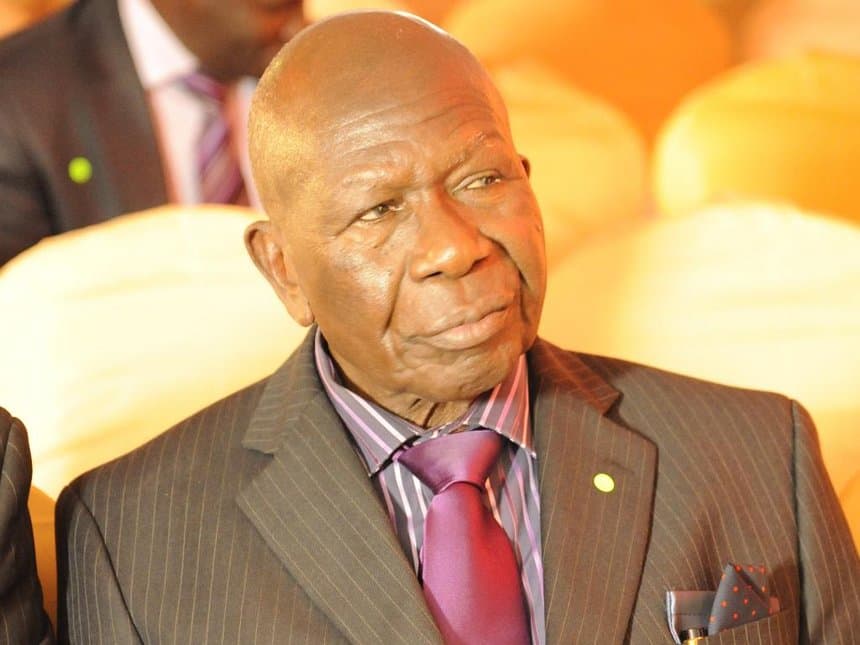 READ ALSO: Joyce Dzidzor Mensah drops list of celebrities who wanted to 'chop' her despite AIDS status
The team will be tasked with some daunting roles including developing infrastructure and facilitating Team Kenya in their national assignments.
What seemed to irk Kenyans was the fact that with so much at stake, it made little or no sense to appoint Awori who has been away from public office duty for years.
The Jubilee government manifesto was very categorical that within the first 100 days of government, it would create up to 100,000 jobs for the youth.
Bearing in mind the former VP just clocked 91, Kenyans concluded that there was something fundamentally wrong with the system.
Quite a number were of the opinion that with the high level of hungry and youthful leaders in the country, there was simply no room to 'recycle' retired leaders.
READ ALSO: Raila Odinga meets coast MP facing ejection out of ODM party for disloyalty
Click here to get the latest exciting English Premier League news. Get match highlights, reports, photos & videos all in one place
Source: Yen.com.gh