- A British woman identified as Sonia Simpson, has been sentenced to 14 years in jail for stabbing her husband
- According to reports, the 52-year-old stabbed him 4 times for taking too long with the Christmas shopping
- The incident which occurred in 2017, left Stuart Simpson needed a life-saving surgery
While many people are spending the festive period with their family and loved ones, this British woman will spend hers in jail for stabbing her husband. What many people find more bizarre is the reason behind her actions.
Identified as Sonia Simpson, the 52-year-old stabbed her 45-year-old chef husband Stuart Simpson, for taking too long with the Christmas shopping, in December, 2017. The chef, who suffered a collapsed lung due to the near-fatal attack, revealed he lost all confidence after 10 years of abuse from her.
Due to several years of abuse, the couple split in October of the same year, but agreed to remain friends. However, things took a turn for the worst when he invited her to spend Christmas with him and a friend Stacey in his new house.
READ ALSO: REVEALED: This is how Tamale 'Sakawa King' and his gang executed their $15m scam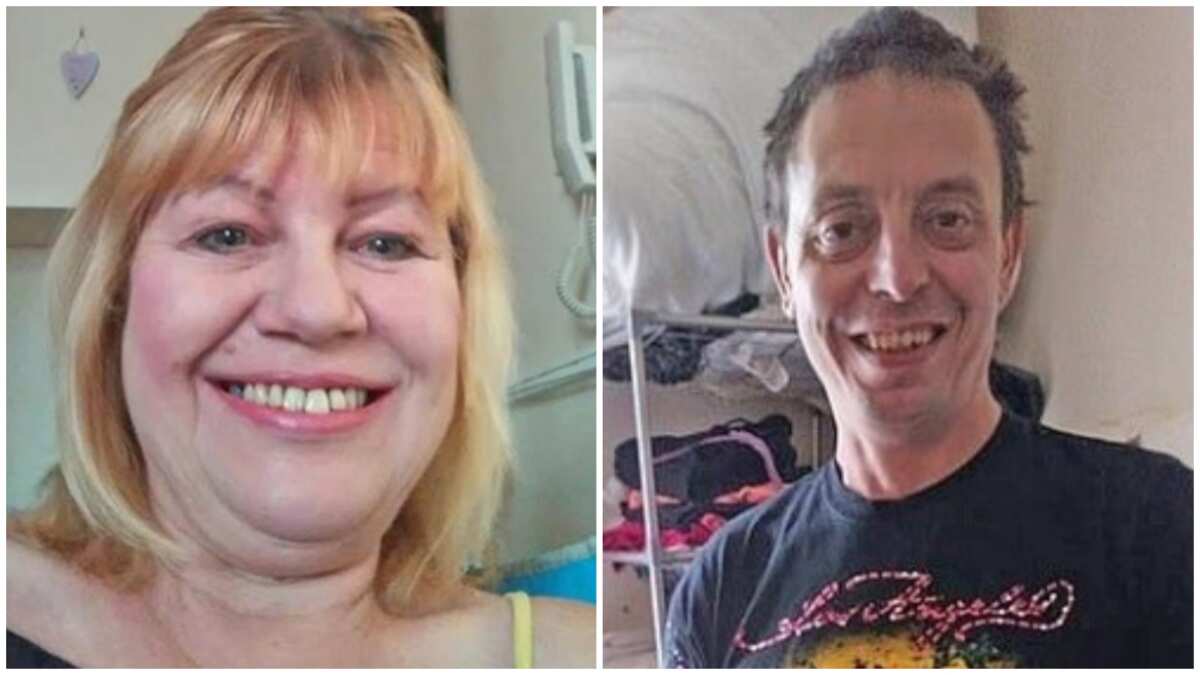 Narrating the harrowing experience, he said: "I went into town while Sonia had some drinks with Stacey at home. But it took me longer than anticipated due to the rush of last-minute shoppers. By the time I arrived home five hours later, Sonia was raging.
She asked Stacey if she thought I was an idiot and, when Stacey disagreed, Sonia lunged at her and punched her in the face. I grabbed Stacey and pushed her out of the room - protecting her from Sonia. But, as I shut the living door, I felt a sharp sensation in my back. Moments later, I realized that Sonia had stabbed me so hard with a kitchen knife that the handle had snapped off."
READ ALSO: Slay queen vomits money in public after being used for sacrifice by 'sakawa boys' (Photo)
Managing to escape from her, he told Stacey to call the police and managed to trap Sonia in the house until the police came and arrested her. On arriving at the hospital, he was told that he had a collapsed lung due to the stab wounds which was life-threatening.
Stacey also required medical attention after suffering a fractured cheekbone in Ms Simpson's attack.
Simpson pleaded guilty to battery for punching Stacey but denied the charges against her husband at Norwich Crown Court in July. She was eventually found guilty of causing grievous bodily harm with intent and perverting the course of justice and was sentenced to 14 years imprisonment.
Being a survival of domestic violence, Simpson is speaking out with the hopes of getting more abused men to come out as well.
READ ALSO: Tears flow as handsome young man dies days before his planned wedding
"I do think that women get away with domestic violence more than men. Unfortunately, there's a stigma against men talking about their emotions so until we crack this, I think men will always struggle with this."
Ghana News Today: Angry Residents Call on Government to Fix Damaged Bridge in Kumasi | #Yencomgh:
Subscribe to watch new videos
Do you have a story to share with us? Inbox us on our Facebook/Instagram page and we could feature your story.
Click here to get the latest exciting English Premier League news. Get match highlights, reports, photos & videos all in one place
Source: Yen.com.gh