Love is a beautiful thing. It knows no bounds, no barriers, no race, no age and not even gender.
A 70-year-old woman has shown just how wonderful and powerful love is. This woman is set to walk down the aisle to the man of her dreams at her old age.
YEN.com.gh came across her love story after it was shared on Twitter. The Twitter user also shared photos of the ring.
According to the Twitter user who revealed that the 70-year-old woman is her grandmother, she got engaged to her ex-boo.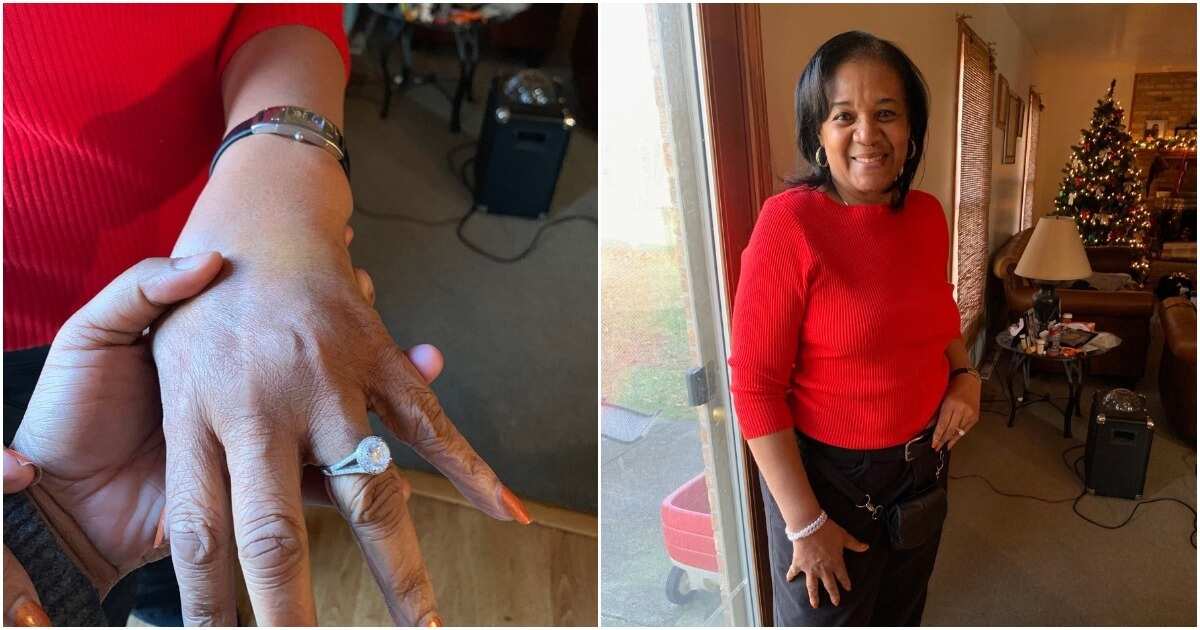 READ ALSO: Purfcie Conna puts her heavy duty 'melons' on display in new video
In the photos, the 70-year-old woman looked young and beautiful in a red sweatshirt and a black jean. The woman was also seen rocking her beautiful ring.
The Twitter user revealed that the couple reconnected after twenty years. She also noted that the groom-to-be is the only man her grandma ever loved.
She wrote: "My 70 year old Granny is engaged...and I can't stop crying. I'm so happy for her...like wow after like 20 years, she reconnected with the only man she ever loved...❤️."
READ ALSO: 7 photos of celebrities whose 'tundra' broke the internet in Ghana in 2018
Meanwhile, Legit.ng had earlier reported that a popular American singer-songwriter Miley Cyrus had tied the knot with her actor boo Liam Hemsworth in a secret ceremony.
Yenkasa: Is Dumsor back? | #Yencomgh:
Subscribe to watch new videos
Click here to get the latest exciting English Premier League news. Get match highlights, reports, photos & videos all in one place.