Juju priestess renounces her beliefs as she gives her life to Christ (Photos)
It is often said that nothing in the world is more dangerous than sincere ignorance while knowledge is believed to be the only light.
The people of Enugu were left in shock after a popular priestess renounced her fetish practices.
Identified as Inyama Ogbanje, she reportedly repented of all her evil ways in Amalla-Egazi, Udenu local government area of the state.
Reports also have it that on Friday, January 11, Ogbanje finally accepted Jesus Christ as her Lord and Savior.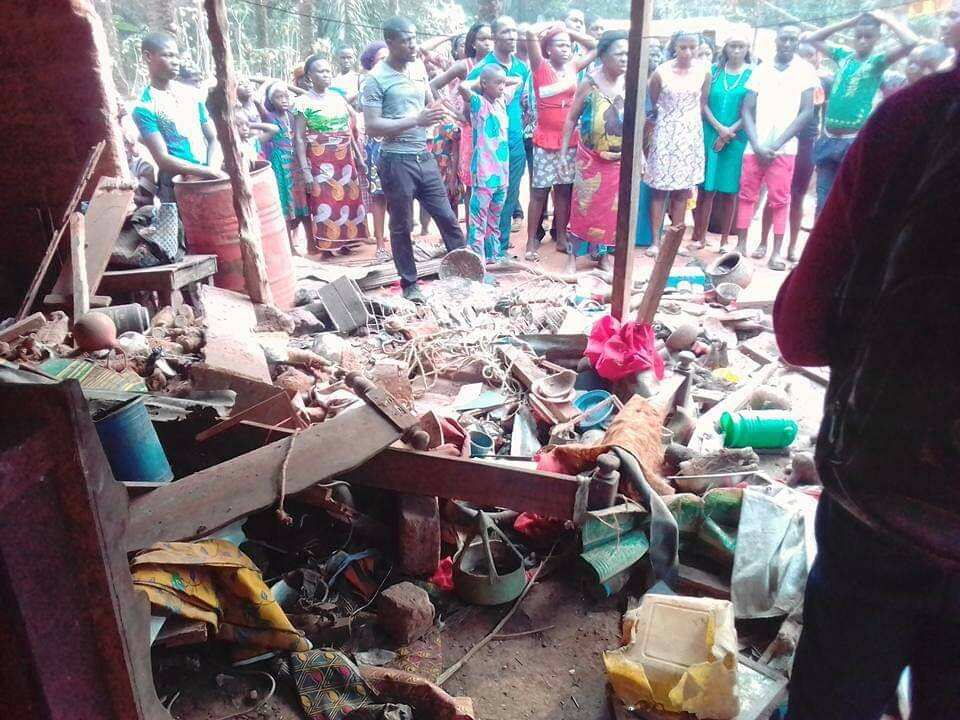 READ ALSO: She was my school mate - Moesha cries after Michy leaks photos of her attacker 'Those-called-celebs'
She did this by clearing all the fetish items from her shrine and hired a bus to move them away.
Villagers were shocked because of the large number of fetish items that were whisked away from Ogbanje's shrine.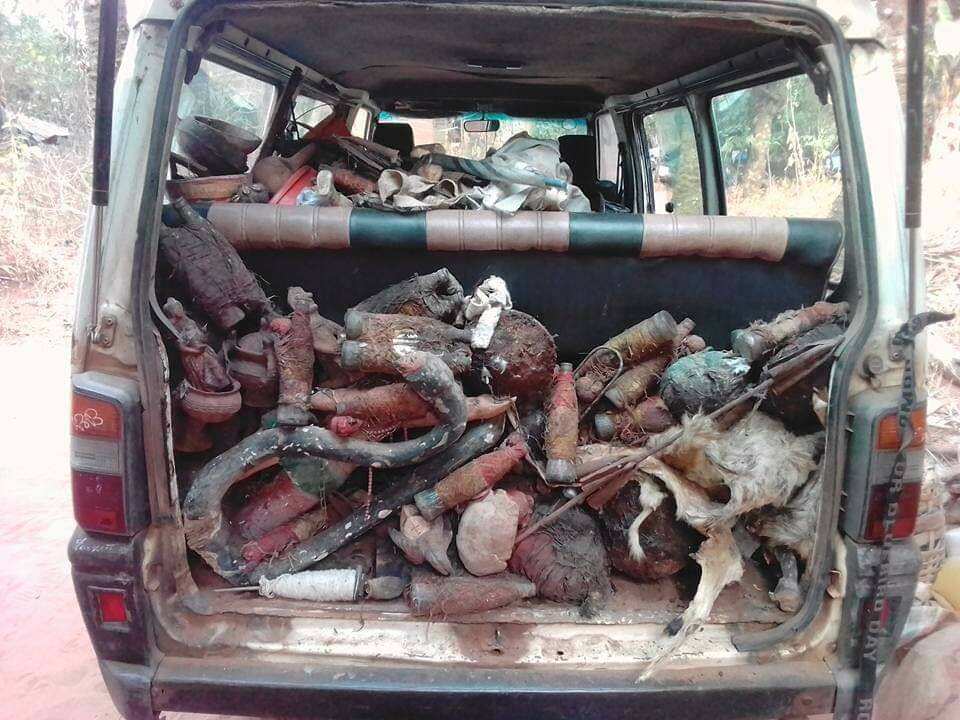 Looking at the pictures, some people could be seen with their hands on their heads.
Yenkasa: What Did You Do Before, During and After Christmas?| #Yencomgh:
Subscribe to watch new videos
Do you have a story to share with us? Inbox us on our Facebook/Instagram page and we could feature your story.
Click here to get the latest exciting English Premier League news. Get match highlights, reports, photos & videos all in one place
Source: YEN.com.gh