Man caught while allegedly trying to sell female underwear in Nigeria
- An unidentified Nigerian man has been caught with used female underwear in Edo
- When apprehended by residents in Igarra Akoko area of Edo, he confessed to planning to sell the undies for GHc460
- The young man confessed that he was sent by a man who promised him the amount for the underwear
A video of an unidentified man being apprehended and questioned by residents Igarra Akoko area of Edo after allegedly stealing female underwear has gone viral.
In the clip, the young man who was caught with a number of used female undies confessed to being sent by a man for the operation. He revealed that he was promised GHc460 if he could steal some female underwear and bring to an undisclosed location.
The young man whose name was not mentioned stated that it was the first time he was doing it and he had never before done such a thing before he got caught.
READ ALSO: Heart breaking photos drop as murdered Tema Port manager is buried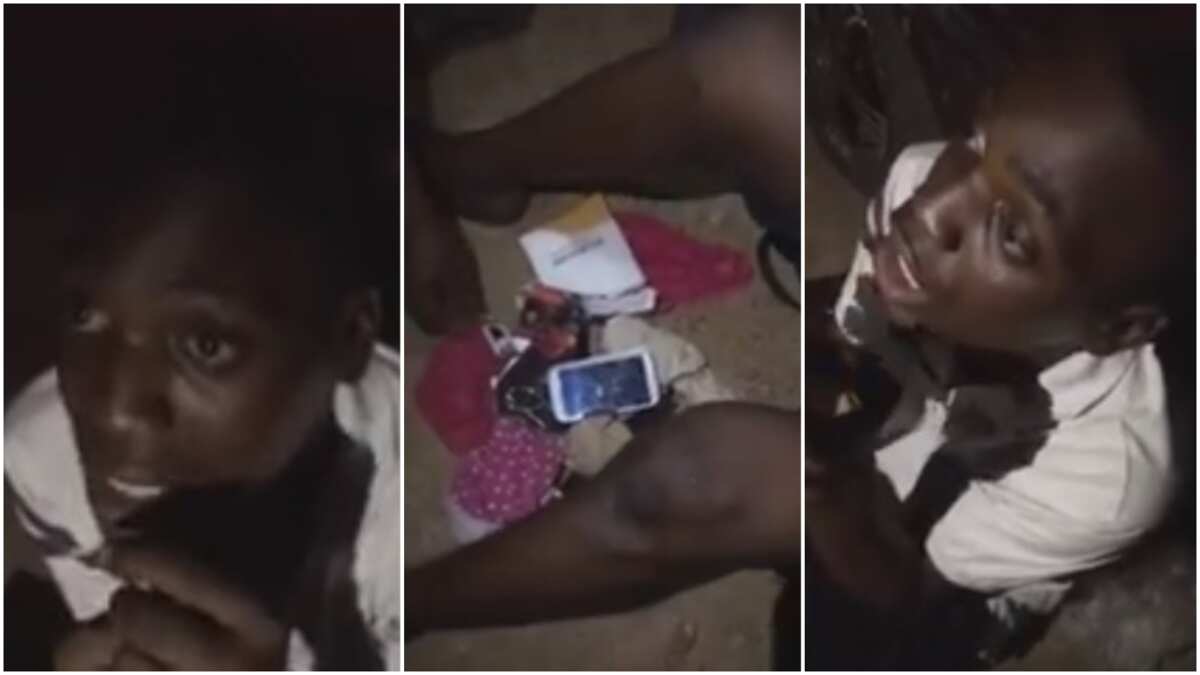 Watch below:
There has been a disturbing rise in young men stealing female underwear for the reported reason of using them for money rituals.
It has been said that a woman's destiny can be stolen form her underwear and a lot of young Nigerian men have of late, been trying their hands on this alleged new venture of making money fast.
PAY ATTENTION: Fella Makafui and big sister allegedly fighting over Medikal; their home divided
Recently, another case on pant theft was reported on social media. A man who disguised as a woman was nabbed with a full bag of female pants stolen from one of the female hostels of the Ogun State College of Health Technology (OSCOTECH), Ilese-Ijebu.
Eye witnesses recount that the suspect disguised to be selling ice cream to students but on his way out, he was found with more items in his bag than he came to the hostel with.
Do you have a hot story or a scandal you want us to publish? Please send it to us now on Facebook.
Source: YEN.com.gh