A Kenyan same-sex couple have decided to test the very core of Kenya Films and Classifications Board chairperson Ezekiel Mutua's patience after boldly parading themselves on social media while professing their love.
The two, through Facebook, shared photos of themselves in what looks like an aftermath of a steamy session as they taunted online users who may possibly oppose their arrangement.
READ ALSO: Nana Ama McBrown finally shows the face of her child (Video)
In the post seen by YEN.com.gh, one user under the name Fredrick declares he is married to the other man, challenging anyone who is against it to simply 'unfriend' him.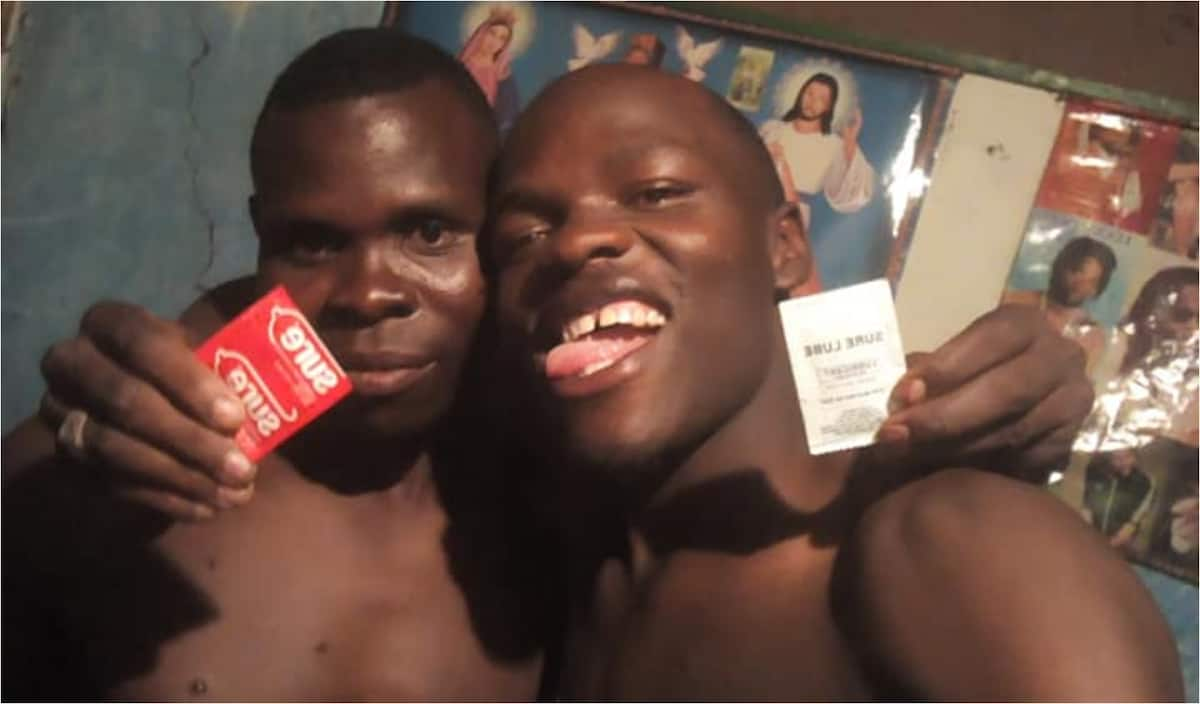 "If you don't like my marriage please go to hell and unfriend me, I need space for new people," the post read.
Typically, the post ignited an array of emotions from Kenyans who failed to see any humor or sense in the message which was being conveyed.
Other merciless Kenyans faulted the so-called couple for looking "too broke" to be in a public same-sex relationship.
For some, they saw the whole image as a publicity stunt by two people who were seriously hungry for some five minutes of fame.
READ ALSO: Two hearing impaired lovers exchange wows at beautiful wedding ceremony (Video)
Regardless, there was no arguments that the said couple once again re-ignited the contentious issue of same-sex relationships in the country.
Mutua, the KFCB chairman, has never made it a secret his disgust for the gay fraternity who he considers ungodly.
One of the most renown Kenyan gay men – Slay Mpenzi Chokuu, was forced to relocate to Cologne , Germany to live his truth after massive criticism while in Kenya.
I left my job at the BBC to push drugs.: Paa Joe Odonkor - Star Gist| #Yencomgh
Subscribe to watch new videos
Have national and human interest issues to discuss?
Know someone who is extremely talented and needs recognition?
Your stories and photos are always welcome. Get interactive via our Facebook page.