Nigerian man excited as girlfriend breaks record by taking him out and paying the bills
The issue of Nigerian women paying the bills for their male counterparts has been a widely debated one. Some people hold the opinion that men should always handle the bills, while others have submitted that it does not break a back if ladies occasionally pay the bills.
For a Facebook user identified as Mmaduabuchi Basil, it would appear he has no reservations with his woman taking charge and handling the bills.
Basil recently took to Facebook with a photo post in which he was spotted at a shopping mall alongside another lady identified as his lover. He accompanied the post with a caption in which he revealed that his partner had paid for everything without any complaints.
He noted in his caption that someone had asked him some days ago if a Nigerian lady could pay for her lover's bills, and his girl had broken the record by going all out for him.
READ ALSO: Jules Kitchen: Meet the celebrity chef and young woman making waves
The excited young man added that his lady did not complain at any point in time. He said if there were other men who had not experienced such treatment with their female lovers, then they probably have not met someone that truly loves them.
He said: "Some day's ago, someone asked if a Nigerian girl can actually take her Guy out and pay the bills. Today my girl broke the record. She paid all the bills without complains. If your girl haven't paid your bills before, you haven't meet the one who loves you"
See his post below:
PAY ATTENTION: The Amazing Cast Of Game Of Thrones In Then And Now (PHOTOS)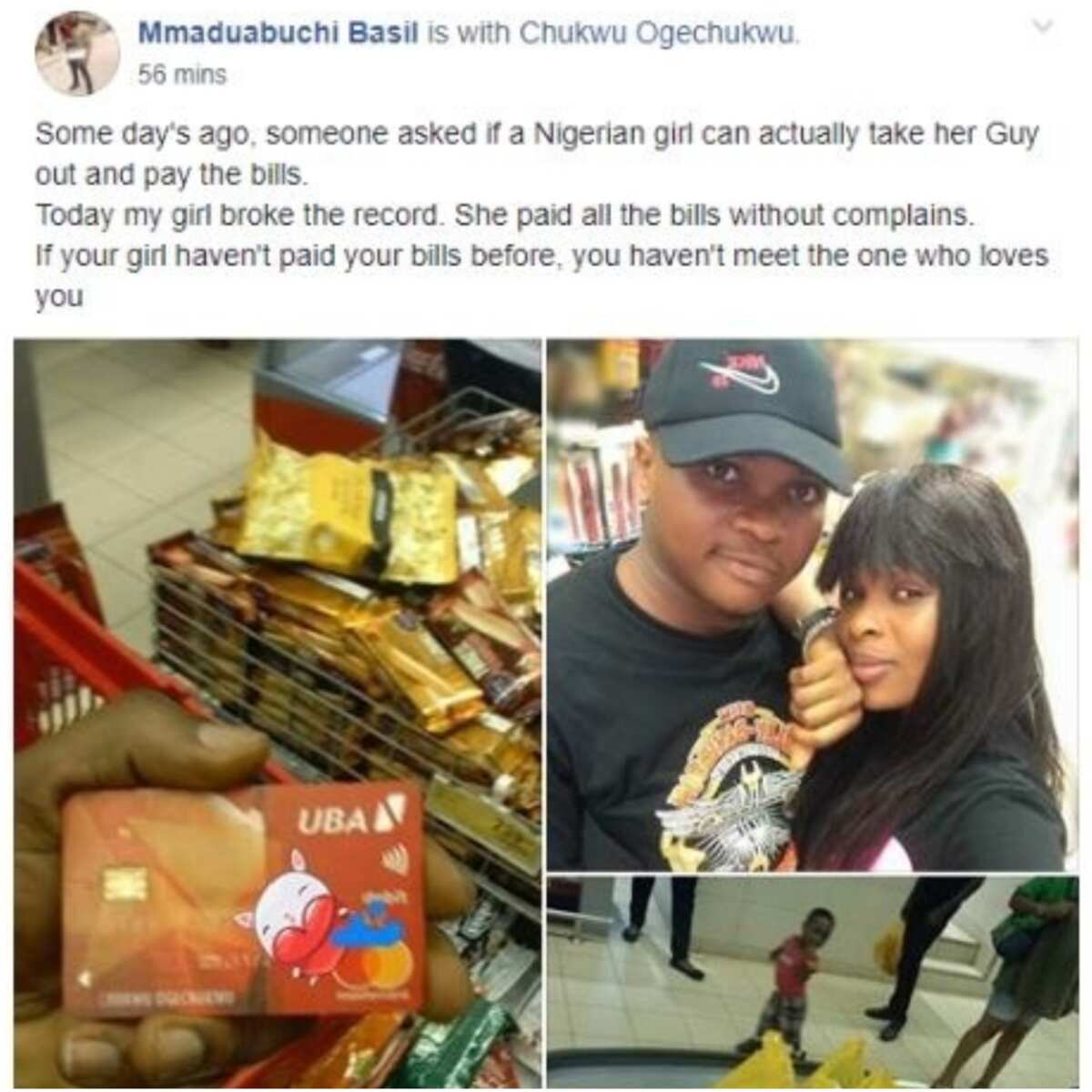 READ ALSO: Kwaku Manu shares throwback photo from his 'galamsey' days
A visit to his Facebook shows that the post has been deleted.
Meanwhile, YEN.com.gh had previously gathered the report of a lady who had cried out on social media about how her ex-lover turned preacher, was describing her to his congregation. According to her, he had used her as a testimony of one of the bad things God had rescued him from.
Source: Yen News