Kind school principal dies month after donating bone marrow to stranger
A kindhearted US high school principal has died after suffering complications following a bone marrow donation.
Derrick Nelson underwent surgery in an attempt to save the life of an ailing 14-year-old boy in France.
READ ALSO: Level 300 student becomes first female UDS SRC president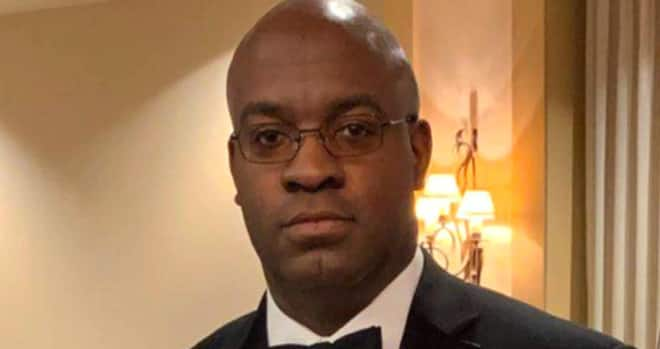 READ ALSO: Real names of top Ghanaian artistes
According to CNN, he suffered a complication and slipped into a comma afterwards.
His family said ever since February 2019, Derrick was unable to speak or move but could recognise the people around him.
READ ALSO:Kpoo Keke regrets sponsoring Ebony's 1-year anniversary concert
"We really do not know the full story of what happened. We were expecting him to come out of the coma he was in. But he did not make it," his father said.
The principal had no idea who the recipient was.
The father of one was contacted by Be The Match, a bone marrow donation program, that notified him his blood matched that of the sick boy.
READ ALSO: Shatta Wale's 'My Level' rated No. 5 on Mtvbase Africa
Without any hesitation, the educator said it was worth going through the procedure to give the little boy years of happiness.
Derrick was convinced the operation would be simple and not life threatening.
"He was a tremendous father to our beloved daughter Morgan and the best companion and life partner I could have ever asked for," his fiance Sheronda Braker said.
Before the procedure, the kind man admitted to having the sickle cell trait and suffering from sleep apnea.
The procedure was done under close monitoring by doctors as they did not want to risk putting him under anaesthesia.
He was described as a kind person who went above and beyond for the community.
PAY ATTENTION: Sweet Celebrity Couples From '80-90s We Are Totally In Love With
Yenkasa: Should the study of french be made compulsory in Ghana? | #Yencomgh
Subscribe to watch new videos
Your stories and photos are always welcome. Get interactive via our Facebook page.
Source: YEN.com.gh