A church partnered up with a non-profit organisation to help more than a thousand families with their outstanding medical expenses. This act of goodwill has been acknowledged and praised by many who heard the story.
The US based assembly named Pathway Church paid off $2.2 million, which is more than GHC10 million, in medical debts for 1,600 families in Kansas.
Taking to social media, the church shared how it helped 1 600 families who were drowning in medical debts.
According to Liftable by WJ, the church partnered up with RIP Medical Debt, a NPO that 'buys and forgives' outstanding medical expenses.
READ ALSO: Obinim flaunts his beautiful children to the world (Photo)
It was learned that the church sent each family a letter, which read: "We're Pathway Church. We may never meet you, but as an act of kindness in the name of Jesus Christ, your debt has been forgiven."
On their social media pages, they shared a post which read thus: "This Easter, we sent a special piece of mail to all 1,600 Kansans who fell into a hardship category determined by RIP Medical Debt. We let them know that in Jesus' name, their medical debt had been forgiven.
"Jesus did the same thing on the cross when He declared "it is finished." The debt of our sins, that we could not pay, had been forgiven! Tetelestai. It is finished. Paid in full."
READ ALSO: Akua GMB captured dancing during pregnancy period (Video)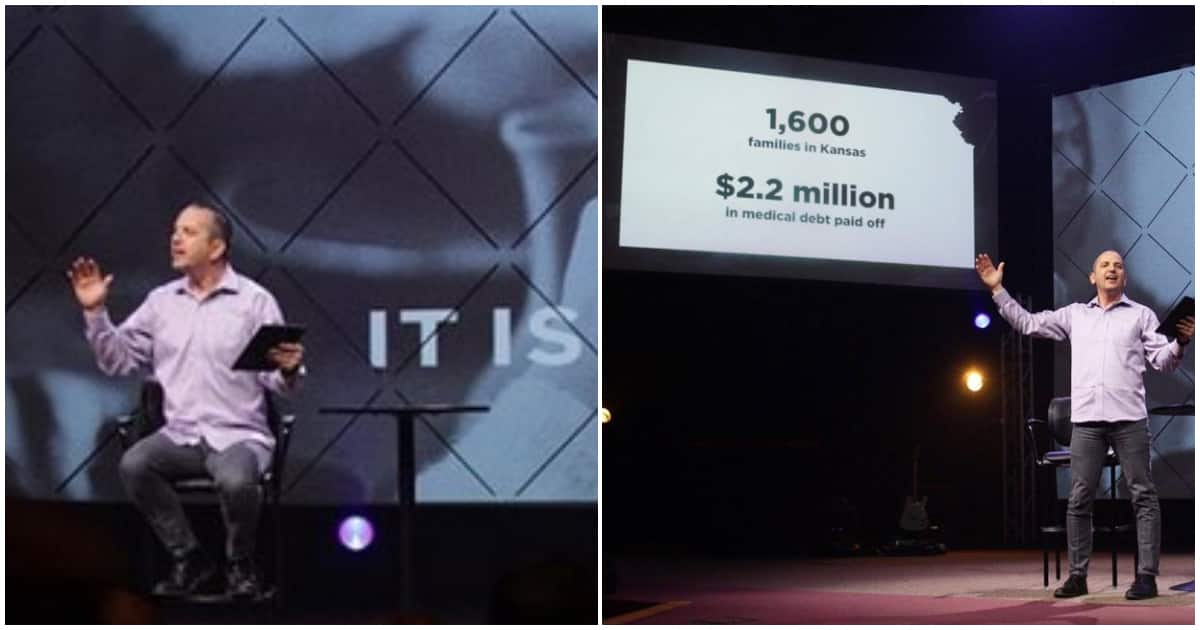 The post inspired social media users who praised the church for helping families who could not afford to pay the bills themselves.
Amber Wing wrote: "Wow what an amazing thing to do!! You guys are awesome."
Debora S Weve added: "I think this just may be the greatest thing I have seen a church do. Excellent!!! What a blessing!!!"
Gina Gabriel Blair commented: "Oh my goodness. As a mom of 2 medically fragile kids, I know what this would feel like to get a notice like this. You have likely given those folks something they may never have achieved on their own let alone showed them a love from someone who doesn't even "know" them. Job well done on being Jesus' hands and feet."
Recently, Apostle Suleiman, the pastor of Omega Fire Ministries, purchased his first private jet. Many of his church members congratulated him on his new purchase.