A journalist working for BBC has been fired after making a joke about the newest royal baby that was considered racist by many people.
Shortly after the announcement of the latest member of the royal family's name, Danny Baker shared a photo of a chimpanzee dressed in high end clothing.
READ ALSO: Ghaneshree Moonsamy makes history as her Masters Thesis gets converted into a PhD
READ ALSO: Black Queens beat Senegal in 2019 Women's Championship opener
The controversial Twitter photo that has since been deleted, had a tiny chimpanzee walking hand in hand with a lady and a man who seemed to represent a couple.
The journalist then captioned the photo 'royal baby leaves hospital.'
READ ALSO: 24-year-old female barber Gift David shares her inspiring story
Later, the journalist described his actions as an error in judgement saying he got fired from his post following the thoughtless joke.
"Just got fired from BBC. For the record, it was red sauce always," his tweet said.
Danny described his gag as a stupid joke that was misinterpreted by social media users.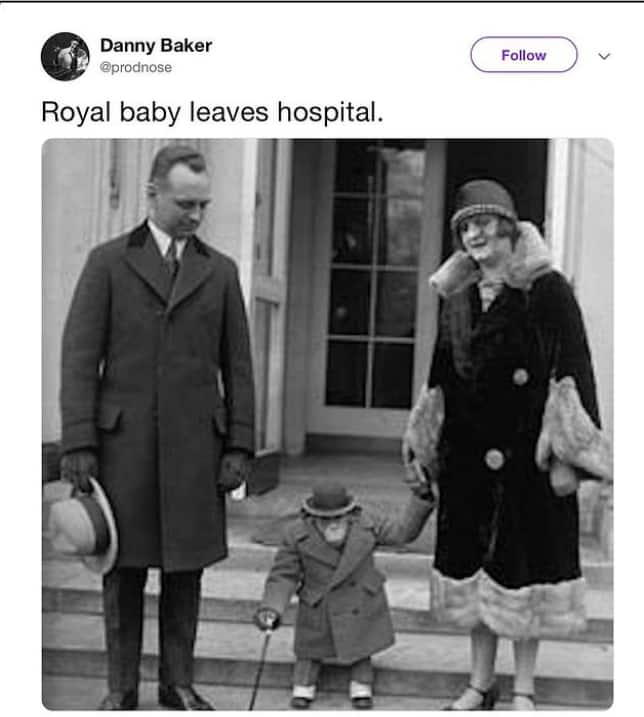 According to BBC, his sentiments were an error in judgement and a spokesman from the media house confirmed Danny will no longer be working for the organisation.
The 61-year-old used to host a show on the network that aired over the weekend.
Most of his followers termed the joke as racist and tasteless as they urged him to pull the post down.
Others even directed BBC to do the right thing and fire the journalist.
Subscribe to watch new videos
READ ALSO: Meet Ghanaian US-born top chef making headlines for rare culinary skills
Want to be featured on YEN.com.gh? Send us a message on our Facebook page with your stories, photos or videos.