- Two talented kids have made Nigeria proud with their amazing skills in robotics and coding
- The young kids are only 12 years old and they have made an invention that could change the chores done at home
- Fathia & Oluwatobiloba built robots that would fold clothes and grab things around the house
Nigerians have made names for themselves in different fields such as information technology, science, art, entertainment and more.
Young talented Nigerians have gained traction for their works and many more continue to distinguish themselves in the creative industry and other fields including technology, science, arts and entertainment.
And recently, two preteens have made the country proud by inventing a mind-blowing technology that can be used as assistants at home during chores.
The kids, Oluwatobiloba Nsikakabasi Owolola and Fathia Abdullahi, successfully built robots after just a year of learning how to code.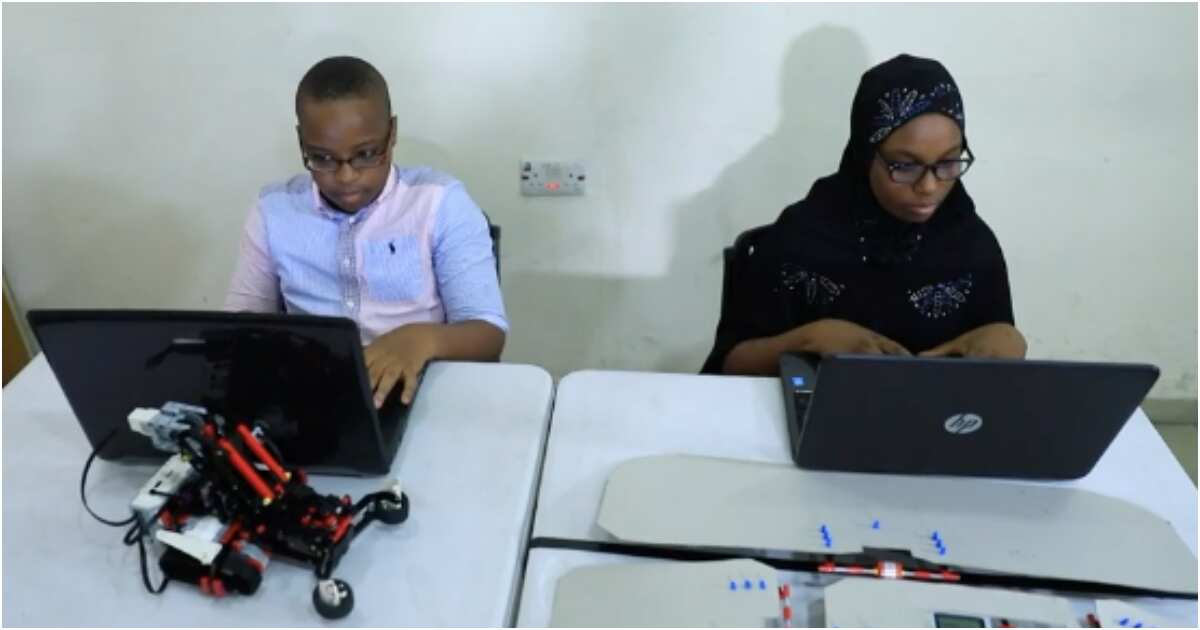 READ ALSO: Andenike, inspiring woman with both legs amputated, rises above her disability
Owolola, 12, invented a robot he named ''Robot Grabber'', which functions as an assistant to move things around the house.
Owolola explained in an interview: "This is the robot grabber, I programmed it to identify an object and take it to another position."
Also, 12-year-old Abdullahi, invented a robot that functions to assist people after laundry and also folds clothes perfectly.
She disclosed that she decided to build the robot because that was the problem she had at home.
"I decided to build a robot that folds clothes because that is the problem we have at home," Abdullahi said.
Owolola revealed that he wants to become a robotic engineer while Abudullahi said she wants to become a food scientist.
The little man said he started coding at ten while the tech-brain lady revealed she started coding at the age of 11.
READ ALSO: Meet Ghanaian-American child star Mandeiya Flory
READ ALSO: Ghanaian policeman states 10 reasons why he would uphold superior ethics
Want to be featured on YEN.com.gh? Send us a message on our Facebook page with your stories, photos or videos.