YEN.com.gh has picked up the intriguing story of a visually impaired Nigerian man who makes daily ends meet by grinding pepper for members in his community.
Few people are held back by their disability and this visually impaired Nigerian man has shown many that being disabled cannot hold him back from what he has set his mind on.
A lady recently taken to Facebook to show off the man. Eunice Ugonwa noted that the blind man works hard to make a living despite his disability.
The visually impaired man uses a local grinding machine to blend pepper for people for a fee to make a living for himself and his family.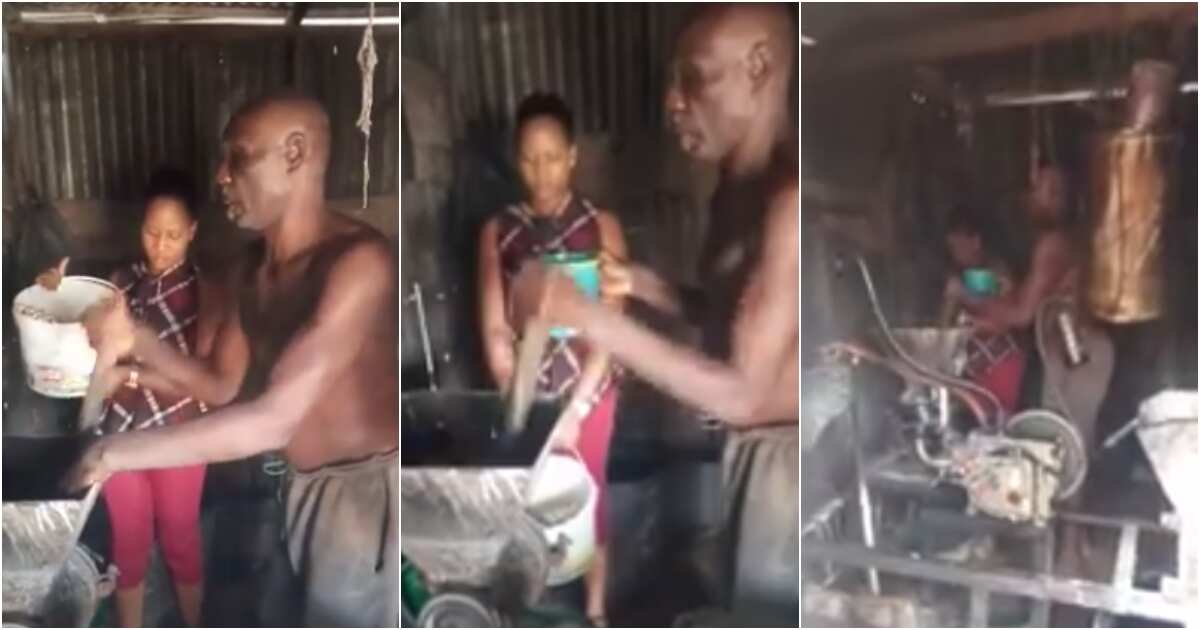 READ ALSO: Meet Ghanaian math-goddess Angela Tabiri pursuing PhD in Mathematics
In the video shared by Ugonwa, the man is seen grinding the pepper without any difficulty. He blended the pepper with the efficiency of someone who has been in the business for a long time.
The video also showed that the elderly man was being assisted by a young woman, which is not uncommon among local blenders.
Watch video:
There is inspiration to be gotten from this man's story. It is hoped that all who can see and hear of this man will be encouraged.
READ ALSO: Millionaire from another country sees boy learning under streetlight; flies to go build him a house
Meanwhile, Ignatius Seny Seweh, a 52-year-old visually impaired poultry farmer is getting his time in the daylight after the success of his occupation was picked up YEN.com.gh via Samuel Adadi Akapule.
Seweh lost his sight in 2007 while in active service with the office of the Upper East Cotton Ginnery until the company folded up in 2011. But then, he set up a poultry farm.
He had been involved in an accident while driving to his hometown of Navrongo. After the government failed to pay severance packages to the workers the cotton company closed up, Seweh decided that his destiny was in his own hands.
Ghana News Today: Sarkodie and King Promise treat audience at 2019 VGMA| #Yencomgh:
Subscribe to watch new videos
Your stories and photos are always welcome. Get interactive via our Facebook.