It is a win for members of the Lesbian, Gay, Bisexual, Trasgender and queer (LGBTQ) community in Botswana after the High Court overturned a law criminalising same sex relations.
The ruling comes barely a month after the Kenyan High Court upheld a colonial era law criminalising homosexuality.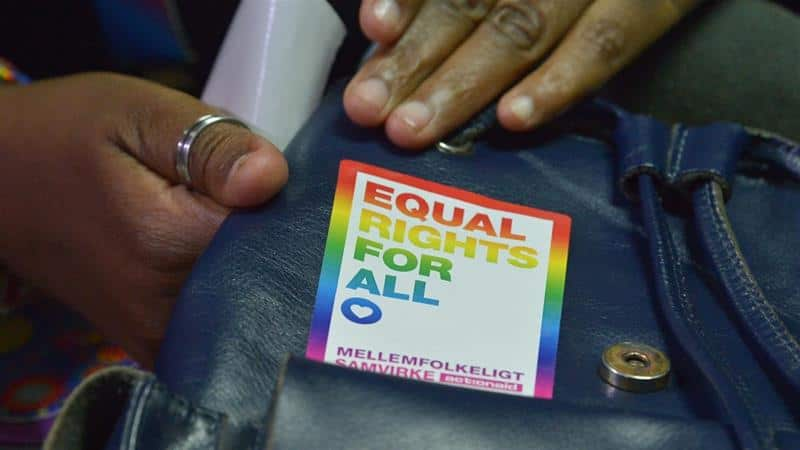 READ ALSO: World famous feminist Chimamanda Adichie receives another PhD from Yale
Making the ruling on Tuesday, June 11, Justice Michael Leburu said, that the legislation was discriminatory, unconstitutional and against the public interest, CNN reported.
"A democratic society is one that embraces tolerance, diversity and open-mindedness," Leburu said.
"Noting that discriminatory law not only serves as a detriment to LGBTQ people, but holds back all of society," he added.
According to the judge, societal inclusion is central to ending poverty and fostering shared prosperity.
Botswana's penal code, drawn up under British rule, had previously outlawed carnal knowledge of any person against the order of nature.
Those convicted would face up to seven years in prison, as well as indecent practices between persons in public or private, punishable with up to two years in prison.
The case came after Letsweletse Motshidiemang, a 21-year-old student from University of Botswana petitioned for the decriminalization arguing that society had changed.
Rights group Amnesty International Deputy Director,Muleya Mwananyanda, welcomed the decision as "marking an exciting new era of acceptance, which should inspire other countries.
"With this ruling, Botswana has said 'no' to intolerance and hate and 'yes' to hope and equality for all people," Muleya said.
READ ALSO:6-year-old African girl catches the eye of Will Smith with viral video of her dance
Same-sex relationships are illegal in more than 70 countries worldwide; almost half of them in Africa, where homosexuality is broadly taboo and persecution is rife.
Angola was the first African country to legalise homosexuality in 2019 after lawmakers passed a bill to update their Penal Code to decriminalised gay sex.
That law, which was established during Portuguese rule over the country, was largely interpreted as a ban on gay sex.
Ghana News Today: 2019 BECE Starts/ New Ponzi Scheme in Ghana| #Yencomgh:
Subscribe to watch new videos
Your stories and photos are always welcome. Get interactive via our Facebook page.