At least 37 people have died and 150 are still missing under the rubble after a magnitude 6.2 earthquake hit central Italy.
The earthquake struck around 3 am and was so powerful it rocked buildings more than 100 miles away in the centre of Rome. Survivors described the scenes of the quake as 'apocalyptic', as the quake also caused a number of landslides.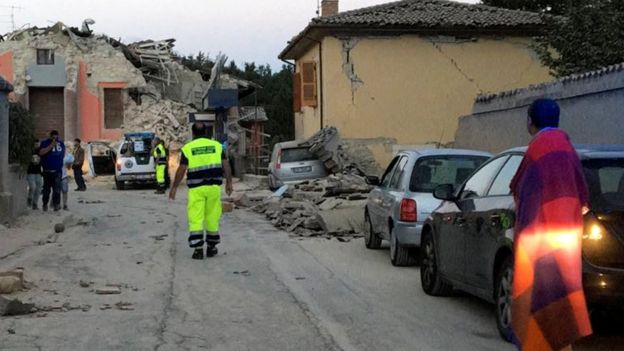 The small village of Pescara del Tronto reported the highest casualties, where 10 people were reported dead, among them children. Twenty people have been taken to the hospital.
Two boys aged four and seven were pulled alive from the rubble of the house they had been staying in with their grandmother, where rescuers said they had been sheltering under a bed.
READ ALSO: Photos: Man swallowed 40 knives in two months because he liked how they tasted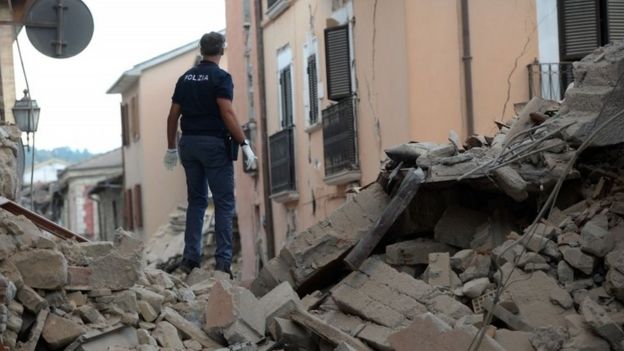 Some of the worst damage was in the town of Amatrice, where at least five died and rescue efforts were underway to find survivors.
"The roads in and out of town are cut off. Half the town is gone. There are people under the rubble. There's been a landslide and a bridge might collapse," said mayor Sergio Pirozzi.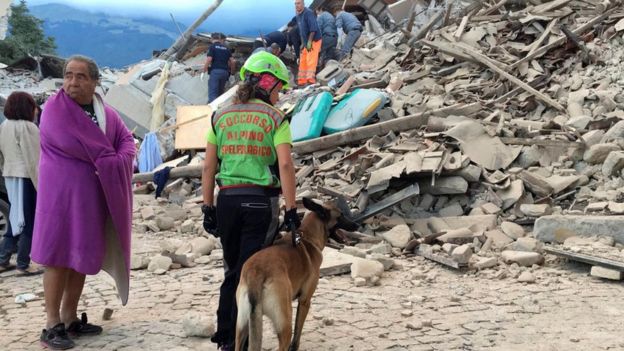 The first victims of the devastating quake were an elderly couple whose home collapsed in Pescara del Tronto, in the Marche region, around ten miles from the epicentre. A family of four, including an eight-month-old baby and his brother, nine, were also reported dead in the town of Accumoli.
Rescue efforts are still underway as more people are still trapped under the rubble, and are heard calling for help.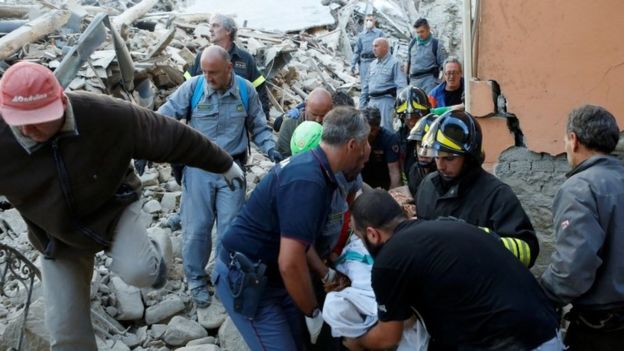 Share your thoughts with us in our comments section below or send us an email via our address info@yen.com.gh.
Source: Yen.com.gh