Weddings cakes that will break your bank
When planning your wedding budget, you always have to make the decision on how much you are willing to spending on the wedding cake.
However, with the rising costs of weddings in Ghana, some have asked whether a large fancy wedding cake is worth the trouble after all. How expensive should a wedding cake be anyway? Well, we've found the three most expensive cakes in history. Yup, in history.
1. The Duke and Duchess of Cambridge:
650 guests enjoyed slices from this eight-tiered fruit cake with over 900 meaningful floral and leaf embellishments.
Estimated Cost: $80,000USD. A slice was later sold at an auction for $7,500. Wow!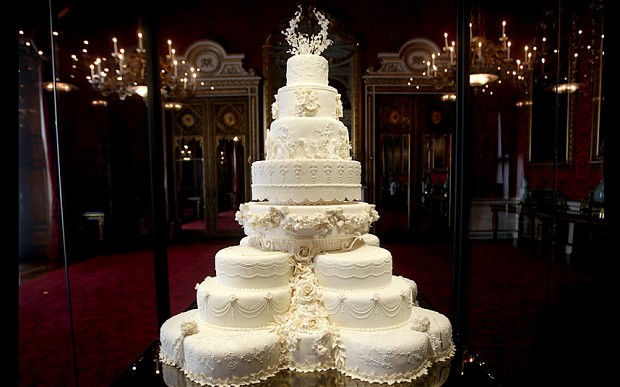 2. The 'Sex and the City' wedding cake: This five-tiered cake stood six feet tall and had over 4,000 Swarovski Crystals.
Estimated Cost: $32,000USD.
READ ALSO: Photos: Ohemaa Mercy throws beautiful birthday party for hubby
3. Kim Kardashian's first wedding: When the reality star married her first husband, Kris Humphries, she cut this 600 lb marble cake for the cameras. Estimated Cost: $20,000USD. Goodness!
What do you think of these cakes? Are they worth their price? Share your views with us in our comments section below or send us an email via our address info@yen.com.gh.
Source: YEN.com.gh