With the presidential election fast approaching, it is no surprise to see celebrities also gathering to take their spots with their political party.
So far we know of John Dumelo, Mzbel, Tracy Boakye and have shown their support to the ruling NDC government. However, one may ask which celebrities are siding with the top opposition party, the NPP. Here are 9 celebrities who have decided to give their votes to the NPP:
1. Bibi Bright: She is among the recent celebrities to join the NPP waggon. She posted on her Snapchat and Instagram pages a picture of the NPP flagbearer Nana Akuffo Addo, stating that she wanted Ghanaians to vote Mahama's government out of power.
2. Daddy Lumba: The iconic Ghanaian high-life first let his support known after his 2008 campaign song for the flagbearer of the NPP. Over the years he has composed many more songs for the party and  was recently rumoured to have composed a new song with Kwabena Kwabena, although he denied it.
3. Socrate Safo: The movie producer has been an avid supporter of the NPP, and has campaigned tirelessly on radio stations. He is also one of the pioneers of the Creative Arts for Change.
4. Kwabena Kwabena: He is among the artistes who joined the Creative Arts for Change movement and has also made some campaign songs in the past.
5. Mark Okraku Mantey: Music producer Mark Mantey has been fueling the agenda to get Nana Addo into power for as long as Socrate Sarfo has. He is also among the big names supporting the Creative Arts for Change movement.
READ ALSO: Brazilian President Dilma Rousseff impeached
6. Great Ampong: The gospel musician adds to the list of top music artistes who have used their music to share the message of the NPP.
7. A-Plus: Only recently, artiste A-Plus uploaded a facebook post where he endorsed the NPP for the coming elections. The facebook post included a flyer of the artiste with the branded NPP logo and the slogan "I am for Change."
8. Leo Mensah: The actor/producer best known as the Ntoatoahene in an interview with Zionfelix.net recently, stated that he would put in all efforts to help the NPP win the 2016 elections.
9. Grace Omaboe: The veteran actress better known as Maame Dokono has expressed her love for the party over the years. She has been one of their most active campaigners.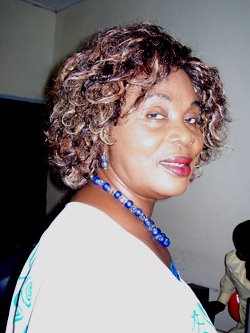 Share your thoughts with us by posting them in the comments section below or send us an email at info@yen.com.gh
Source: Yen.com.gh